More than two-thirds of Christmas shoppers have admitted they keep presents they have purchased for their friends.
New research has also shown that our main reason for buying someone a gift is how nice they have been over the year, while a shocking 6% of people have said they would steal gifts bought for their children.
Thousands of festive shoppers visited London Olympia last week for the Spirit of Christmas Fair, the UK's biggest high-end shopping event.
With more than 800 independent stalls across the seven-day event, it offered the perfect chance to gauge whether we care too much about presents, to the detriment of the Christmas spirit.
If so, does this mean we are increasingly at risk of 'gift envy' – buying gifts for others but then keeping them for ourselves?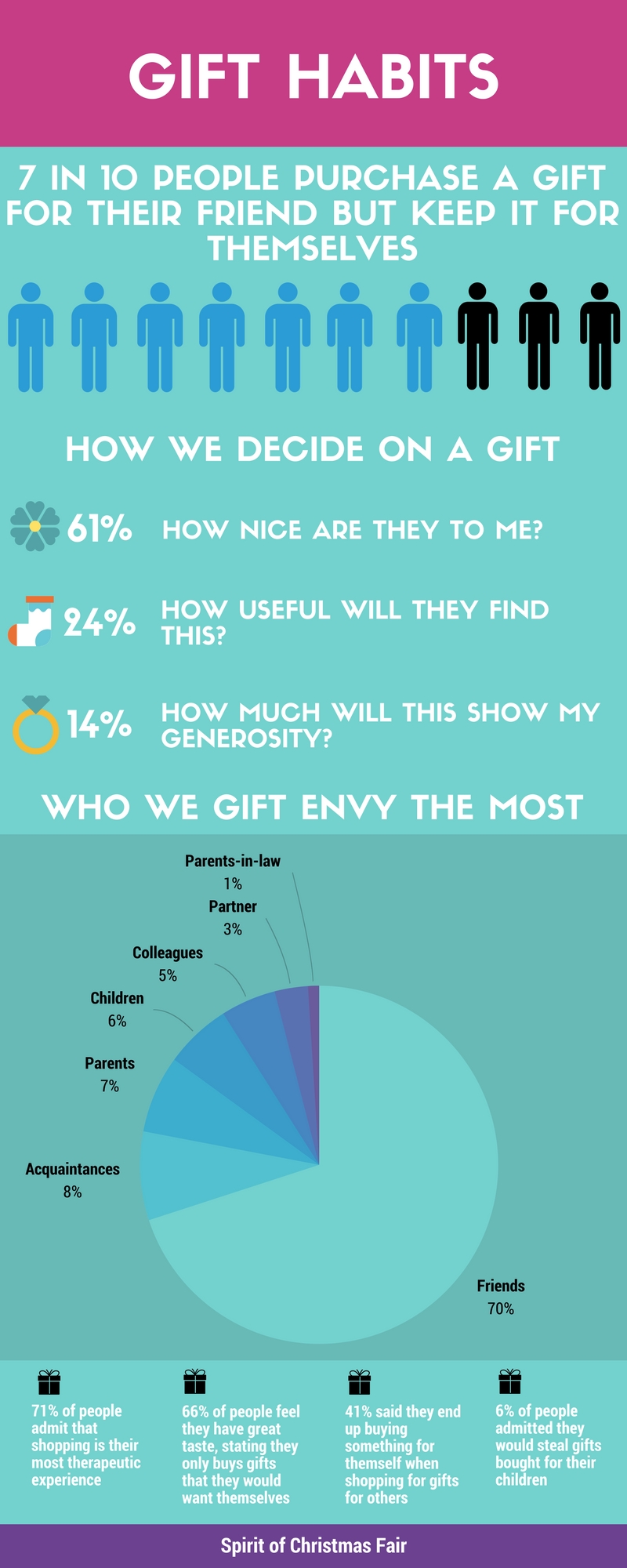 Thi Dinh, Retailer Expert & Show Manager at the Spirit of Christmas Fair, said: "Retailers traditionally see significant uplift in the number of people beginning their festive shopping in late October, early November.
"This prime shopping period is one of the most important times for both high street retailers and independent boutiques as they showcase their big-ticket items among affluent shoppers who tend to begin their festive shopping earlier than most.
"However, our new consumer research found that shoppers tend to use this time to their advantage, by literally shopping for themselves."
The 2017 fair ran from Monday 30th October to Sunday 5th November.
It also featured live shows and demonstrations, food and gift courts, and a Louis Roederer Champagne bar.
The Spirit of Christmas Fair first launched in 2001, and has attracted more than 50,000 visitors.