Exercise. It's like marmite, you either love it or you hate it.
Most of us who are forever chasing that elusive work / social / family / fitness balance probably fall into the latter category.
And that's totally understandable. More often than not, the gym selfies posted by models with washboard abs fail to provide so-called fitspiration
In fact it can make us want to curl up on the sofa in a ball of despair and never move our trainers from their dusty, cobwebbed corner of the room ever again.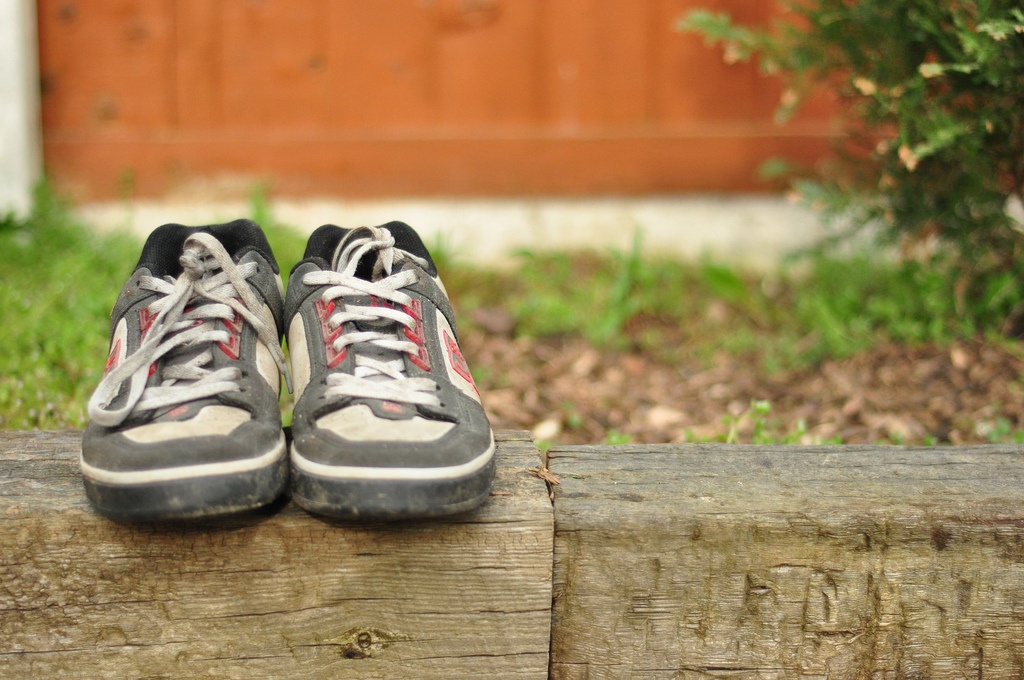 JUST DO IT: Sometimes lack of motivation can scupper our fitness intentions (© Richard Beatson)
Yes, there's no doubt that while many of us have every intention of getting fit and exercising regularly, when it comes down to it we just lack that all important element of self-motivation.
Cue GoodGym, an organisation that encourages people to combine exercise with doing something good for their community on a weekly basis.
Launched in 2009, GoodGym supports causes across London with a fitness regime that benefits far more than just your waistline.
There are three different programmes to choose from.
Group runs give you the opportunity to work with others in your area on a larger project, such as landscaping or clearing communal areas.
You can opt for a 'mission' where runners are given one-off jobs, such as helping an older person work on their garden or running errands for those who can't travel.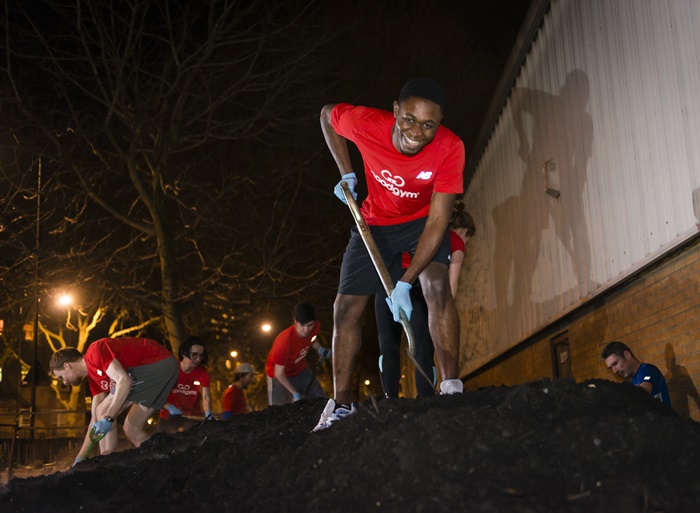 DIGGING IN: Volunteers do gardening work as part of their exercise routine

But it's the work that GoodGym does with elderly people that is at the heart of the organisation.
Working with the NHS and community centres, runners are paired up with a 'coach', an isolated or lonely older person that they run to weekly.
"We call them your coaches because, like coaches, they give you a reason to do your training," explained Rebecca Cox, personal trainer and leader of GoodGym Lambeth.
"They give you a reason to put your trainers on. Sometimes going for a run can feel quite arbitrary, so having a reason to go somewhere and back can make things a lot more interesting."
One dark and dreary October evening I donned my trainers and went along to train with the Lambeth crew.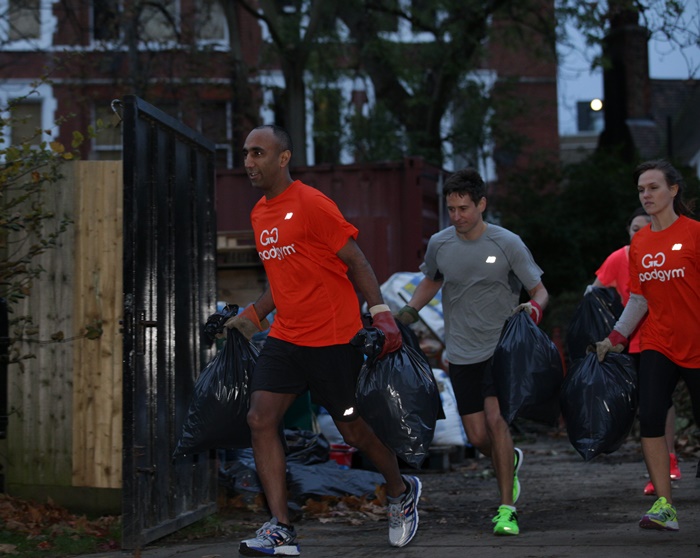 RUBBISH RUN: Combines household chores with fitness

As we lent a helping hand to StreetScape, a charity that aims to bring young people into employment through gardening and landscaping, I found out how motivation is no longer a problem when it comes to exercise for long-term members.
Software developer James Barnard recently celebrated his 100th good deed with GoodGym.
He said: "I've got a fellow called Keith that I go and visit every week in assisted living.
"It's definitely a commitment but it does serve its purpose because otherwise I probably wouldn't go on a run.
"I've got really addicted to it and it's tricked me into liking running."
"I've got really addicted to it and it's tricked me into liking running."
So here's the clincher. If you don't run then not only are you letting yourself down, but you are also letting down others who are relying on.
Talk about some serious self-imposed emotional blackmail!
It's productive, it's clever, and it's exactly the motivation we all need.
And it doesn't stop there. A 2014 survey by Age UK found that a million Britons over the age of 65 describe themselves as always or often feeling lonely, and more recent studies this year have established a direct link between loneliness and both physical and cognitive deterioration.
Theatre company director John Hunter is the coach runner representative for Lambeth, and he's experienced first hand how GoodGym's visits can help those suffering from age-related impairments.
John's coach, Flo, 91, has Alzheimer's.
He said: "Initially I was quite worried about whether she was going to know who I was.
"But sometimes it might be that after I leave she might not know what's happened but she'll find herself in a good mood which carries her through the day.
"I went away with work for a couple of weeks and came back having missed two visits and she was like 'where have you been? I haven't seen you for ages!' So it's clear the visits are beneficial."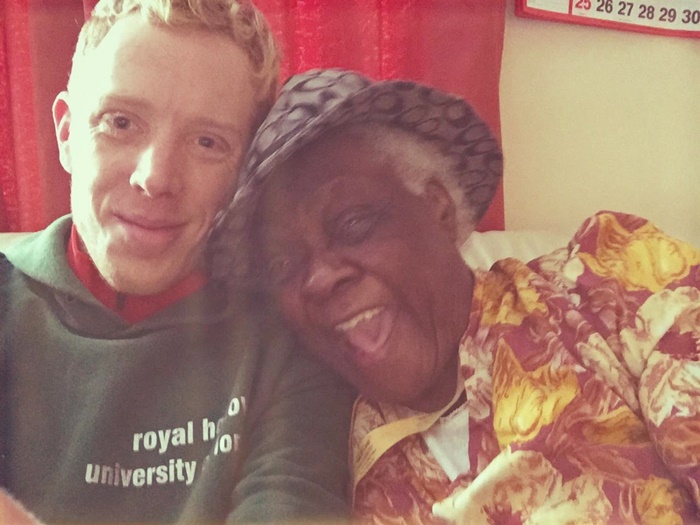 YOU'VE GOT A FRIEND IN ME: John regularly visits Flo
In an age where loneliness at every stage of life is a huge issue, these guys make slaving away by myself on a treadmill in some windowless, soulless underground gym seem like the most pointless waste of time imaginable.
Exercising just to keep fit is a wasted opportunity. You could be at home stuffing your face with biscuits and catching up on Downton, or at the pub having a beer and a grand time with friends.
Both, certainly in my opinion, are preferable scenarios.
However exercising outside with a group of friendly, like-minded people where your input clearly has an invaluable positive effect in people's physical and emotional wellbeing?
Well, that's a different kettle of fish altogether.
For those of you interested in joining GoodGym (I highly recommend it – I was hooked after one session and I don't even like running that much) the Lambeth group meet every Tuesday at 6:45pm at Papa's Park, SW9 8AF.
There's also talk of a group starting up in Richmond as well, meaning even more opportunities to do good while getting fit in south west London.
New Year's resolution sorted.
For more information visit https://www.goodgym.org/