Twickenham once had a roaring music scene. People would flock to Eel Pie Island to hear the Rolling Stones, Pink Floyd, and David Bowie, before the Eel Pie Hotel mysteriously burned down in 1971, bringing an end to its heyday.
Although rugby has been in Twickenham since 1909, the music scene seems to have been overshadowed by the stadium, despite the area's star-studded roll call of musicians.
Curator and founder of the Eel Pie Island Museum Michele Whitby, 51, said: "It's taken people like myself and Eel Pie Records, maybe people a generation removed from the 60s over on Eel Pie Island, and the Crawdaddy to actually say, let's make something of this."
Ms Whitby said: "Eel Pie Island has a phenomenal run in musical styles, right through from traditional jazz to the beginnings of heavy metal, so all of it was quite phenomenal and groundbreaking."
People in Twickenham are working together to ensure its musical past isn't confined to history.
Phil Penman, 56, set up Eel Pie Records with his business partner Kevin Jones, 58.
While Mr Penman had worked in the music industry all his life, beginning in an HMV store in 1987 and working for record labels since, Mr Jones used to work in social housing.
Mr Penman said: "We're both from Twickenham, and Twickenham has such a great musical history. The name was obvious, because of Eel Pie Island history.
"We've since started up a label as well, and do live events as well.
"Twickenham's live music scene is pretty healthy. But people have always heard of the Cavern Club where the Beatles started out. Not everyone seems to have heard of Eel Pie Island where the Rolling Stones started."
They made their dream of setting up a record store and label a reality on 8 June 2017 in time for Twickenham Festival on Church Street.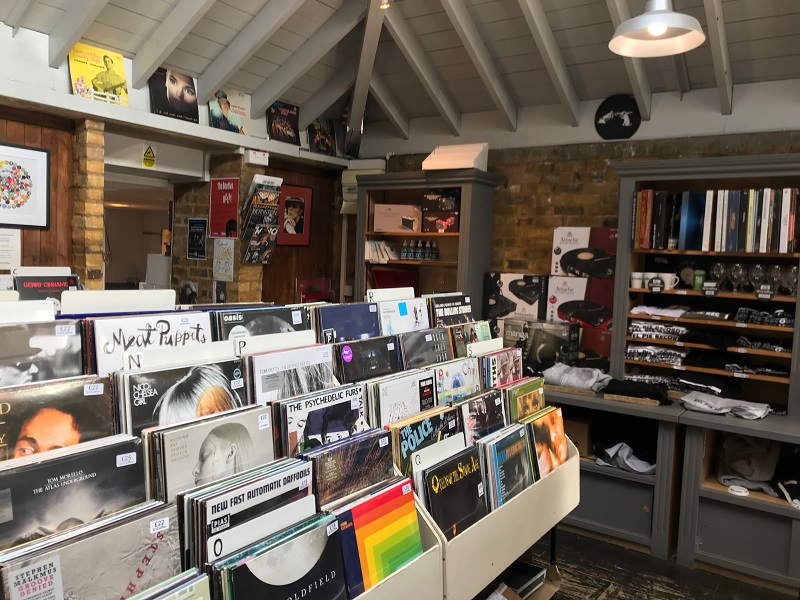 FOR THE RECORD: Twickenham residents are working to make sure the area's musical history is recognised.
Their first album on their label, Eel Pie Records, was Buffalo Blood by the band of the same name, described by the BBC as an Americana supergroup for 2019.
The album was recorded live in a New Mexico desert in the canyons.
"You can hear atmospheric noises, and birds singing during the recording of the record, and it sounds fantastic. We're very proud of it," said Mr Penman.
Both collaborated with music venue Basement Door in Richmond for Battle of the Bands as judges.
Kevin Westbury, 56, is managing director of Basement Door charity, which aims to give young people an opportunity to share their music.
He said: "When you come to the scene for young people, especially under 18s, it's really hard for them to get gigs, so our initial thing was let's get an opportunity for young people to play to their friends and family, even their school teachers."
Their main event, Battle of the Bands, began five years ago with just eight bands in a small venue under a church. Since then, Battle of the Bands has expanded and hosted judges such as the Gorillaz' Cass Browne, and Muse's Morgan Nicholls. This year's competition was held at Harlequins' home ground the Stoop.
Eel Pie Records and Basement Door are collaborating on a festival in the summer called High Tide, where Mr Westbury will oversee the youth and acoustic stage, and Eel Pie Records will manage the main stage.
The organisation has expanded across south west London, with regular monthly gigs at St Mary's Parish Hall in Teddington.
Basement Door is looking to expand further, with talk of bringing it to Chiswick and Ealing, and Harris+Hoole in St Margarets.
Not much of the musical heritage remains on the island. But the area's musical reputation is definitely resurging due to the work of a community investing in young musicians.
Feature image shows (left to right): Will Dodds, SWLondoner reporter, with Phil Penman and Kevin Jones.