By Francesca Montero
November 5 2019, 21.25
Follow @SW_Londoner
One East Sheen restauranteur knows a thing or two about staying power – something his most famous customer Boris Johnson is banking on in the forthcoming December election.
Originally from Puglia, Southern Italy, Leo Giannini (pictured above) opened Italian restaurant Mamma Mia with his sister Rosa in 1977, and it swiftly became a firm favourite among Sheen residents and celebrities.
The neighbourhood restaurant made headlines in August when during Boris Johnson's first week as Prime Minister he and his partner, Carrie Symonds, were photographed having dinner there.
Leo said: "There have always been a lot of celebrities among my customers; Boris Johnson is a regular, although he's not coming in at the moment, he's very busy!"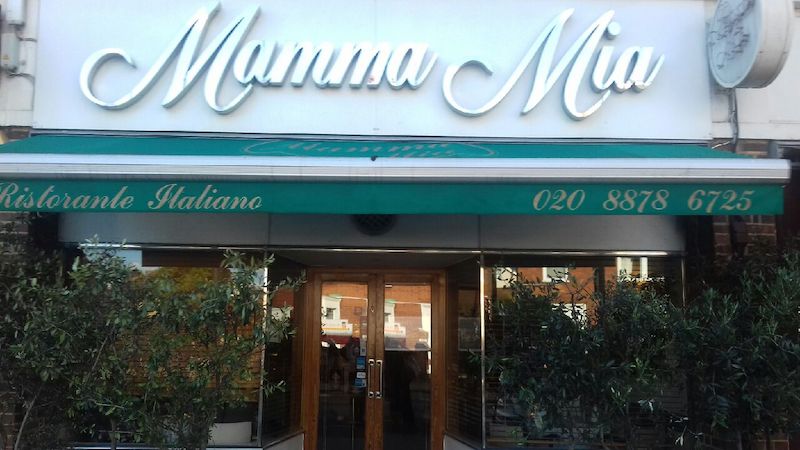 Zac Goldsmith is another fan of Leo's food, it was he, who first brought Boris Johnson there to sample it.
What does our Prime Minister like to eat from the vast menu of regional Italian food on offer?
"Lots, lots: he likes food. Meat, fish, pasta, he loves all that." said Leo.
Mamma Mia exudes an old-world glamour; it is traditional and appeals across generations, rather like the iconic London nightclub Annabel's, when Mark Birley was at the helm.
Tables are adorned with white floral self-patterned heavyweight linens, Frank Sinatra and Dean Martin croon away softly, interspersed with Italian musical standards on the sound system.
I notice a group of lunching ladies who appear to still keep a weekly hair appointment, seated near a young couple – an earnest young man and woman gazing into each other's eyes, until steaming plates of linguine alle vongole arrive, and the clam pasta receives the look of love they previously reserved for each other.
A bowl of olives and a proper Italian bread basket are proffered as part of Leo's generous hospitality, rather than a way to add four quid to a cover as can be the way of some of the Britalian high street chains.
Leo said: "You go into our wine bar next door and people that used to come in in 1977, they are still there, they are not working any more, and they come in to have lunch.
"The restaurant's still the same, we haven't touched anything. We are very lucky that we have always had a lot of families. I think it's nice to have those sorts of anchors, you go to a particular restaurant with your parents, then you come with your children, there's a nice cycle isn't there?
"And I think when they keep changing places, that's lost a bit and you can't do that."
There have been some changes to the menu over the years but Mamma Mia, the first Italian restaurant to open in this area, acts as a reassuring constant in the lives of its long-time customers.
"For our anniversary this year, I recreated the menu from 1977, at the same price as 1977. We ran it for three or four weeks, the bookings kept coming in, it was full every night," said Leo.
"It's a lot of work but people love it. I had one lady who came in all the way from Croydon, taking two trains, two or three nights a week. She used to live in Sheen years ago, she loved it and met up with all her friends who still live here, just like they used to."
TV icon Michael Aspel, who used to live up the road from Mamma Mia's, likewise continued to visit his old neighbourhood restaurant when he moved from the area.
Leo said: "He used to come in a lot with all the family, every Saturday they'd be here. It's a nice area, and we've got the park very close to us, it's green and we are 15 minutes away from central London."
The restaurant is a popular location to celebrate special occasions; Carrie Symonds has had a party here attended by Boris Johnson.
"Yes, they had a party. Birthday parties we do quite a lot, anniversaries, weddings not so much, but we can do a small wedding for up to 80 people," explained Leo.
"All our food is homemade and cooked from scratch. We are famous for our pasta; often people say: 'Leo, this is the best pasta.'"
Leo said: "For me, I would say that my best years were in the eighties, the whole eighties were fantastic. Everything was nice, the restaurant was very, very busy, and fashions were glamourous and elegant.
"People, when they used to go out thirty years ago, they made an effort; they used to dress up. Still today, running the businesses is really hard work but I enjoy every minute of it."
The food at Mamma Mia's definitely gets my vote; top-notch reasonably priced regional Italian fare.
I had a pasta main course of penne all'amatriciana, (£10.00) a glorious combination of bacon, a rich, perfectly seasoned tomato sauce and parmesan.
It is a lovely plate of food, a generous portion that at the outset, I proclaim I can't possibly finish and it will defeat me.
But unlike Boris Johnson leaving the EU, I am determined after one mouthful not to leave anything of the dish.
Ten minutes later, I do as the Romans do and fare la scarpetta a tavola: taking a piece of Mamma Mia's excellent bread, I mop up the remaining sauce left on my by now empty plate.
Fuller than an MP's inbox, I plan to just order an espresso, when I spy a Panettone cheesecake (£5.50) on the dessert menu and decide I must remain at the table to try it.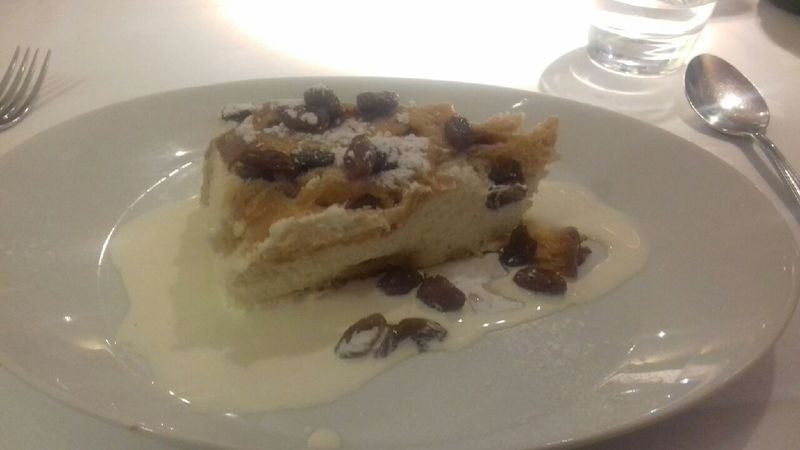 This is one of those destination desserts that linger in the memory; if you are not local, this cheesecake will lure you south of the water, just so you can put your fork into an airy ricotta panettone cloud again and inhale.
At Mamma Mia's, you can eat like a champ, taking a gastronomic tour of dishes from up and down the boot, the kind of sustaining, nourishing fare that makes you feel you could conquer the world or at the very least win an election and deliver Brexit on January 31 2020.
For Boris and Carrie's sakes, I hope they manage to sneak in a few visits between now and the election.