Coding gurus who want children to be creators rather than consumers of digital technologies have created a game to get them excited about doing just that.
London-based Erase All Kittens (E.A.K.) gets young novices creating coding, using HTML, CSS and Javascript, while journeying through a mysterious world where kittens need saving from evil operation E.A.K.
CEO and self-professed Chief Scribbler Dee Saigal explained that they wanted to create a game that equipped children with practical coding skills and which appealed to both genders.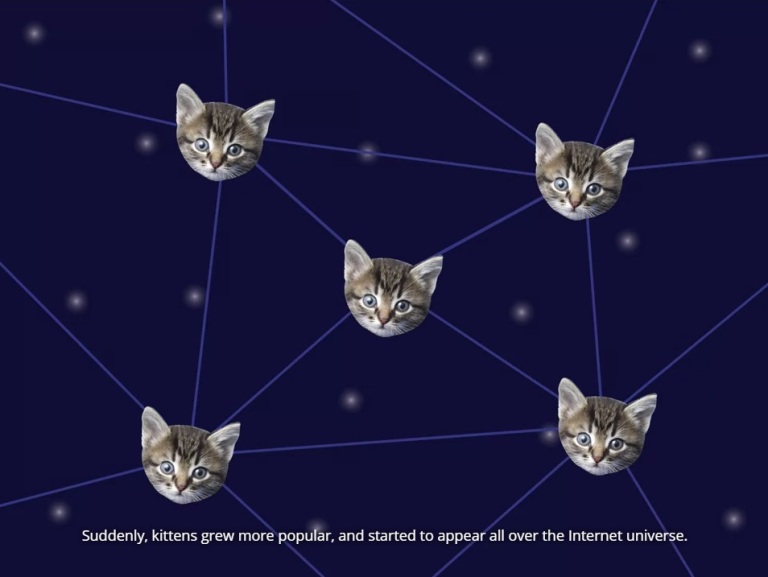 She explained: "Coding is generally seen as difficult, boring and geeky with a lot of it aimed at boys.
"It's really bad to think that just boys are interested – we want to get more girls to start coding as well."
E.A.K. transforms players into the character Arca, a mysterious little creature banished to the ruins of the Ancient Internet.
Here Arca's only friends are adorable kittens but one by one they all go missing.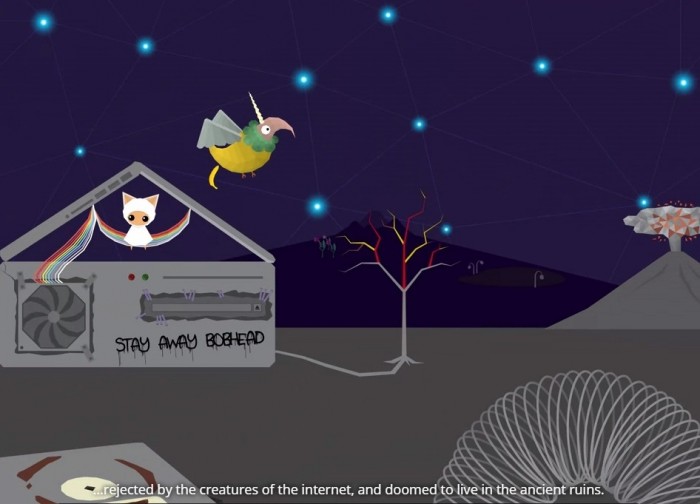 As Arca, players must hack into the game and build ledges using coding and pave their way across perilous caves and create portals to escape imminent dangers.
The game was created for children aged 8-13 years old but has had feedback from users as young as six with parents also trying it out.
Found out my 6 yr old taught her class @EraseAllKittens #Coding in #HTML Amazing influence @learningcode #Kids #Education @PeelSchools

— Julie Smithson (@juliesmithso) January 19, 2015
Dee explained that in an ever-changing employment landscape children need to be equipped with skills beyond the three Rs.
"Technology is transforming all aspects of our lives, but as it does so it's starting to make a lot of jobs redundant," she explained.
"The jobs that are safe require creative, technical, and critical thinking skills – code involves all of these.
"It's essential for children to learn, no matter what discipline they choose to pursue."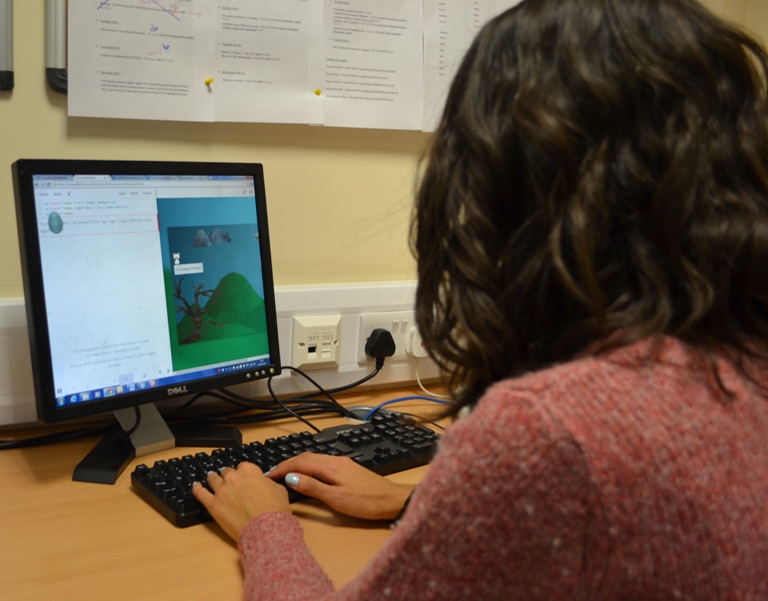 READY, STEADY, CODE! One user gives E.A.K. a whirl
Although they've still got two months to go until the full launch, the site has been piloted by groups of children and Dee explained their feedback has been overwhelmingly positive.
"I was previously in advertising and left my job after a year as I wanted to do something different and fun," she said.
"It's amazing – doing something like this has been so rewarding.
"I'm really happy working with the team and it feels really good when I get that response from the children trying out the game."
Working alongside her is 19-year-old CTO and Chief Button Presser Joe Dytrych who got his first job straight after his A-levels, but has been coding since the tender age of 11.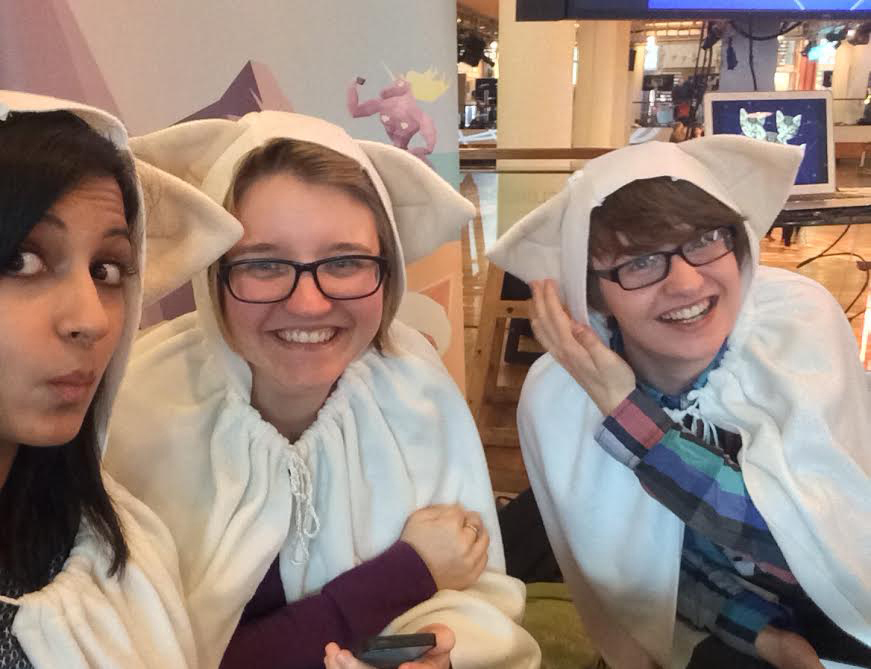 TEAM E.A.K.:  From left-right Dee, Leonie and and Joe sporting Arca capes
The pair worked around their day jobs and spent evenings and weekends developing the concept and making it more of a game than simply coding.
After gaining a good response from their entrepreneurial peers at education start-up conferences and being assigned mentors and office space they decided to get an art worker involved to push it to the next level.
That's where illustrator and animator, or self-proclaimed Chief Pixel Wizard, Leonie Van Der Linde came into it.
The Central St. Martins graduate is responsible for all of the artwork included in the game and is also something of a whizz on a sewing machine having conjured up Arca capes for the team.
Changes to the school syllabus back in September saw computing, including coding lessons for children as young as five, added to the curriculum.
20,000 kittens saved!! #YAYYY pic.twitter.com/R4SNHJyHkc

— Erase All Kittens (@EraseAllKittens) November 18, 2014
Dee said: "The school curriculum is so rigid with no flexibility – there's not much room for creativity.
"This game gives them the opportunity to have fun and get excited about learning to code."
E.A.K. incorporates tools for children to build their own levels into the game itself and, after completing it, they are able to create their own websites and apps.
With no marketing and solely through word of mouth and networking, the E.A.K. pilot now has 10,000 players in 96 different countries with 95% saying they want to learn more about code after playing.
An academy chain has approached them and are in the process of beta-testing E.A.K with the intention of purchasing it across all of their schools.
To try the Erase All Kittens demo click here https://eraseallkittens.com/