For those out there avoiding meat and dairy, it can sometimes be a struggle finding places that truly cater to your needs rather than slap a piece of halloumi in a pita and hand it to you.
Tracing the menu trying to find something – anything – that doesn't contradict your lifestyle can be a nightmare. Don't fret, South West London is full of some of the best veggie and vegan eateries the city has to offer, and this article is here to help you make your foodie dreams come true.
The Beano Restaurant, Guildford
The Beano is one of the best vegetarian restaurants in Guildford. It serves freshly cooked homemade meals each and every day at affordable prices. These meals are served in an old 19th century building which originally served as the Royal Arms Coffee Tavern, and is now run by a team of local residents who serve warming, comforting veggie dishes from Monday to Saturday. There isn't a menu as such, rather a canteen-style operation where you go up to choose your meal from a range of dishes chosen for the day. Although this isn't strictly a vegan restaurant, it is totally vegetarian and has a range of vegan and gluten-free options available too. The Beano is a refreshing, affordable and unique restaurant which will leave you feeling satisfied and full without breaking the bank.
The Gate, Hammersmith
The Gate boasts some of the best vegetarian food in London, with stars such as Stella McCartney, Madonna and Gwyneth Paltrow having eaten at the establishment. The restaurant offers a sophisticated and diverse a la carte menu without taking an extortionate toll on your bank account. They boast a delicious selection of meals including their beetroot and quinoa burger and filling tortillas, and although not all of their menu is vegan, you'll be spoilt for choice with the vegan options they do have on offer. Their Hammersmith restaurant is hidden away in a small side street nearby the Hammersmith Apollo, so be sure to keep an eye out for it. The restaurant is also available on www.deliveroo.co.uk so if you don't feel like prowling the streets of Hammersmith, you can get their delicious food sent straight to your door.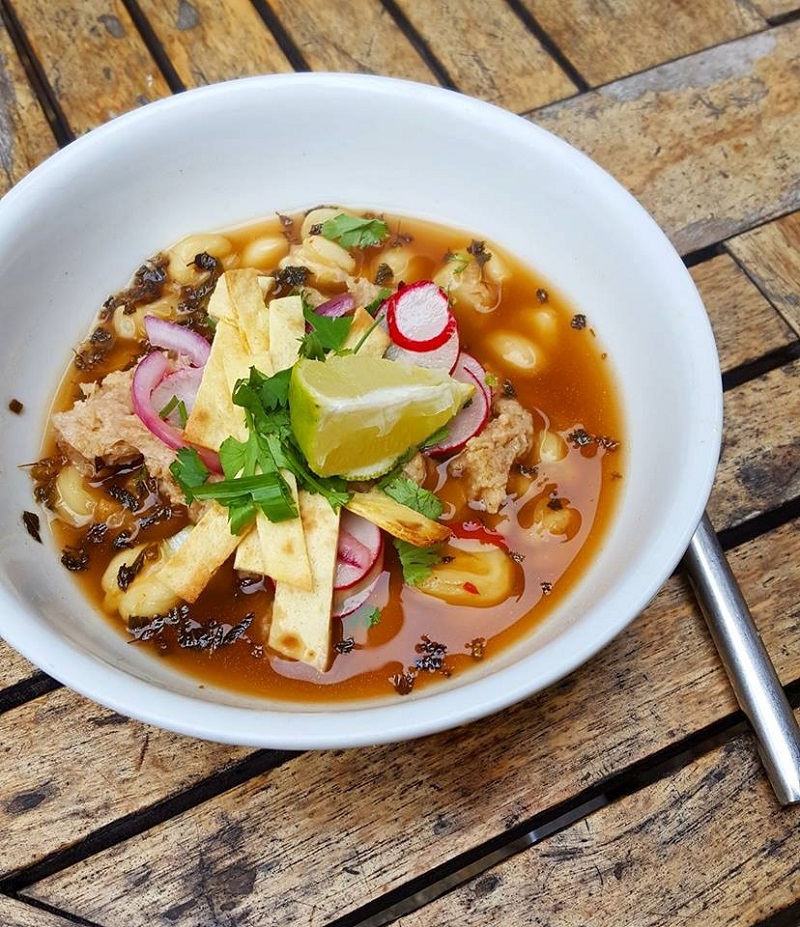 Tide Tables Café, Richmond
Located in a converted arch in the charming town of Richmond, Tide Tables Café boasts some beautiful views of the River Thames along with fantastic vegetarian and vegan meals on the menu. They serve consistently delicious food along with great coffee. It's the perfect place to escape the hustle and bustle of busy London. You can also enjoy a relaxing walk along the River, head up Richmond Hill, or try and spot the deer at the beautiful Richmond Park after enjoying a filling and satisfying meal.
Bonnington Café, Vauxhall
The Bonnington Café can be found in Bonnington Square and is an incredibly unique veggie restaurant with a fascinating history. It was set up in the 1980s by squatters who decided to feed their neighbours with cheap, home-cooked meals, and has maintained the community feel ever since.
They are a vegetarian and vegan only restaurant, so there is no worry of being stuck for options that satisfy your needs. The menu here changes on a daily basis, keeping food choices fresh and exciting, all the while being situated in a beautiful bohemian environment. Be sure to visit an ATM before visiting as this restaurant is cash only, and they are unlicensed so bring your own bottle to enjoy with your meal.