It's no surprise that historic, prestigious Wimbledon is considered the best grand slam but you would have to be a die-hard fan to travel thousands of miles to see your star player take on Centre Court.
This certainly held true for some staunch Federer fans, who travelled from various exotic locations such as Brazil and Zambia.
Roberta Bianchi, 40, from Switzerland, is here this summer for her second time after 20 years.
"I was surprised 20 years ago you just camped one night and you got in the quarterfinal. But now, you need to camp for two or three days," she said.
"Federer is OK this year so I decided I should spend the money.
"It will be difficult for him to win, but there is some chance. If he is mentally and physically prepared he can win."
Mrutunjaya Das, 29, from Mumbai is convinced that Federer will definitely win this time around.
Mrutunjaya spends six or seven months scrimping and saving the £1,600 he needs for his annual pilgrimage to south west London.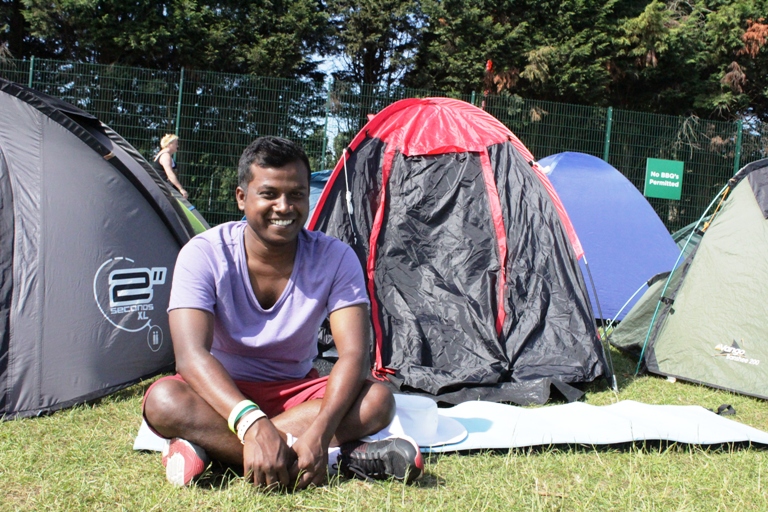 He has travelled to Wimbledon to watch The Championships for the past four years and even fulfilled his dream of watching Federer play.
Luiz Gustavo Bortoloni, 21, from Sao Paulo, Brazil, said: "It is amazing. I was dreaming about coming here!
"I am hoping Federer will win, but I think it is going to be Djokovic."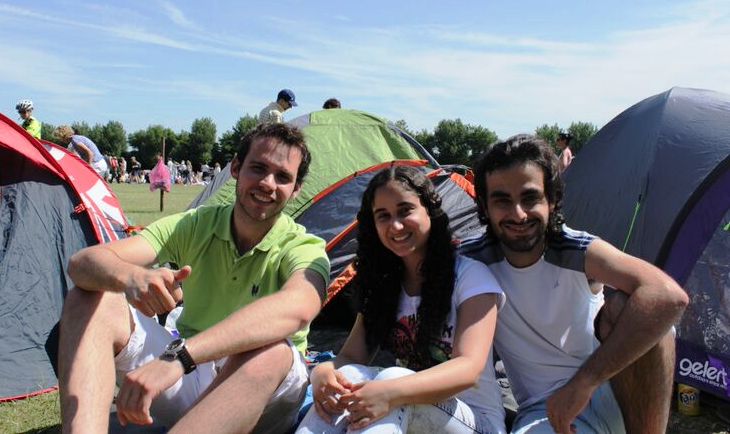 Brazilian Renan Rocha Ribeiro, 21, agreed it was a dream come true: "Perhaps it is a lifetime experience."
Hiromi Morikita, 35, has travelled from Zambia with her sister, Ayaka Hamano, 42, who lives in Japan, to watch their all-time favourite win the tournament.
The trip cost the sisters more than £3,000, and that's before the strawberries!