There are certain sights a patron can expect to find in their local pub on a late Saturday morning.
A pug wearing orange deely boppers is not one of them.
But amidst the discarded weekend papers and oversized cappuccinos, Streatham's dog community is having a wonderful time at Mere Scribbler's first ever dog brunch, Woof Time.
Launched in January 2017 by writer and actress, Katie O'Brien, 37, Woof Time is an event designed for dog devotees to enjoy socialising with their pooches.
Ms O'Brien said: "I branded it Woof Time because sometimes people's dogs are quite barky and people want to socialise their dog and they don't want to feel self-conscious about their dog having doggy time."
The event is an indoors daytime event, complete with special activities such as a dog themed quiz and trick competition, all designed by Ms O'Brien.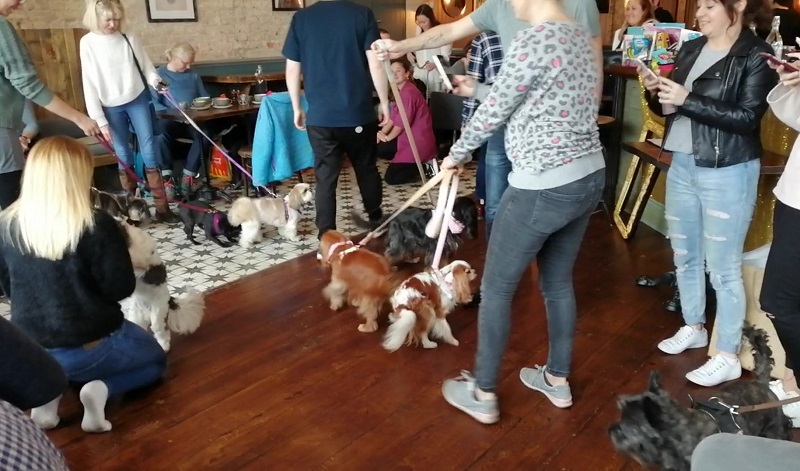 Throughout the two hour event, which cost £15, the group of around 30 dogs were treated to a Doggy Style fashion parade and a Doggy Disco, which naturally featured the Baha Men classic Who Let the Dogs Out.
"It's getting easier in London now, more places are allowing customers with dogs. But usually it's pubs of a night time, so it's quite nice to come to something not focused around beer," said Jane, 46, owner of collie-spaniel mix, Isla.
Although the market is changing, a lot of cafes, pubs and restaurants still operate a no dogs policy, meaning many people were relishing their chance to combine puppy love with a full English.
The canine community was in excellent spirits and ranged in size from a troupe of miniature cavaliers (nicknamed the Cavdashians by Ms O'Brien) to a shetland-pony sized greyhound named Loki.
As befitted a social occasion, there was lots of good-natured rolling around and friendly sniffing of posteriors.
Another benefit of Woof Time is that patrons can wax lyrical about their dogs knowing they're in like-minded company.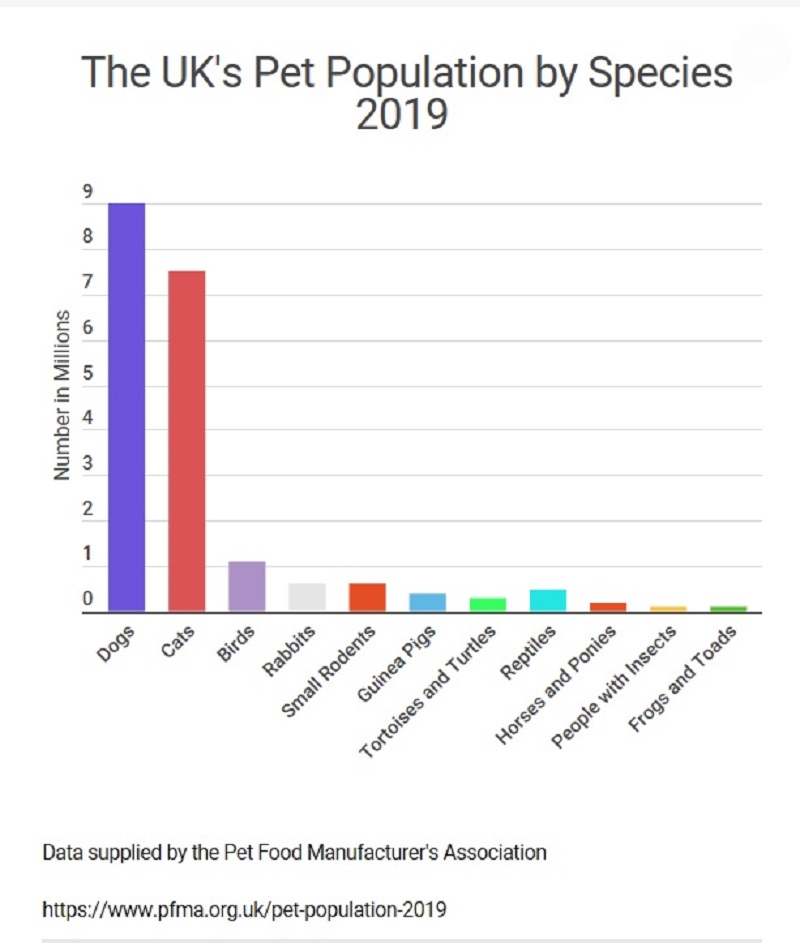 Kerryn, 34, owner of Stoffel said: "An event like this brings everyone together from the community, irrespective where you're from. It's just bonding over your love of animals."
Ms O'Brien explained how getting her now seven-year-old chihuahua Patsy has benefited her when she said: "Suddenly I was part of a community and I realised I was spending a lot less time on my computer. My morning routine changed, suddenly I was outside first thing in the morning instead of checking my emails."
As coffee cups are cleared and the odd glass of wine sneaks onto tabletops, Ms O'Brien continues to keep the entertainment going by making organic dog biscuits and holding a Rottweiler Raffle to raise money for the Dogs Trust.
For a no-holds-barred morning of poochy passion with a nice side of human interaction, Woof Time is a great start to the weekend.
You'd be barking mad to miss it.
To find out more about Woof Time Events visit the Facebook page.