Being held at gun-point forced Ava Brown to leave her Jamaican home to seek refuge in Croydon, but found catharsis through writing her autobiography.
The formulation of autobiography Bamboo & Fern started at a young age with Ava writing a series of questions into a makeshift diary.
Many of these questions would be on taboo subjects, ones that she couldn't ask her mother about in fear of punishment.
"I knew I could ask the diary anything with no repercussions. It gave me a voice that I couldn't have when I was a child," Ava said.
"Through education and experience I was eventually able to answer some of these questions which is portrayed in my autobiography.
"The book covers issues that are taboo in the black ethnic community. It looks at child abuse, sexual and incestuous relationships in our culture, poverty, crime and injustice.
"It breaks the silence over topics that are not commonly spoken about, and I'm happy I've been able to be act as a voice for people on these issues.
"But despite some of these more negative aspects, it ultimately looks at the purity of education and how it can be used as a platform to change your life around."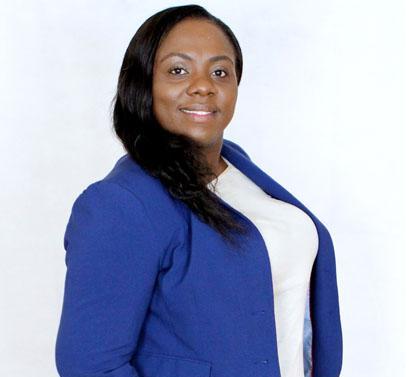 The story starts in a poor rural area where the need to eat takes priority over education, and it continues through her adolescent and young adult years when she experienced violence and sexual abuse.
The 38-year-old admitted that reliving some of these moments in the book were particularly difficult for her.
She said: "Some of the chapters were hard to edit and difficult for me to come to terms with because they were memories I had repressed to the back of my mind.
"I remember crying a lot as it felt as though I was re-living them, it was definitely a rollercoaster of a journey that I went through."
Ava migrated to London and currently lives in Croydon, but the author insists that she still loves Jamaica and would never have left if it wasn't for fear over her safety.
She said: "Some people move because they are searching for a better life, or want to escape poverty but I was almost ejected out of Jamaica because of crime.
"I was held up at gun-point and it forced me out of my homeland, it's still something I get emotional about because I never wanted to leave.
"But I felt as if I was losing my mind, it started affecting me psychologically to a point where I could not even go out on to the road if it was dark.
"I had police turn up at my house to check up on me and security guards patrolling my house, it was just crazy.
"But I moved to London because I felt safer – which is something I needed."
Ava plans to release two more books, one book which details a more recent part of her life called Indomitable Spirit, and a lighter more conversational book called The Musings & Thoughts Of Ava Brown which will both be published this year.
She said: "Indomitable Spirit focuses more strongly on how education helped to turn my life around and how where you come from has no bearing on what you can achieve."
Outside of writing, the mother of two also works in the Maritime Industry, and conducts writing workshops which she has done with women and young people to help them channel their inner qualities.
Featured picture courtesy of D. Bjorn, with thanks