It could be argued that any meal tastes great when accompanied by bottomless wine, but the food at Exhibit spoke for itself.
We started the evening like most 20-somethings on a Friday night – with cocktails.
Being the big gin fans that we are, two of us went for the Rosie and Gin – rosemary-infused gin, campari, elderflower, lemon, black cherry jam and prosecco, one for the Sugar-cane Dame – rum, cachaca, pineapple juice, apple juice, grenadine and a sparkling fireball and a Forager's Fizz – Sloe gin, soft bramble fruits and prosecco.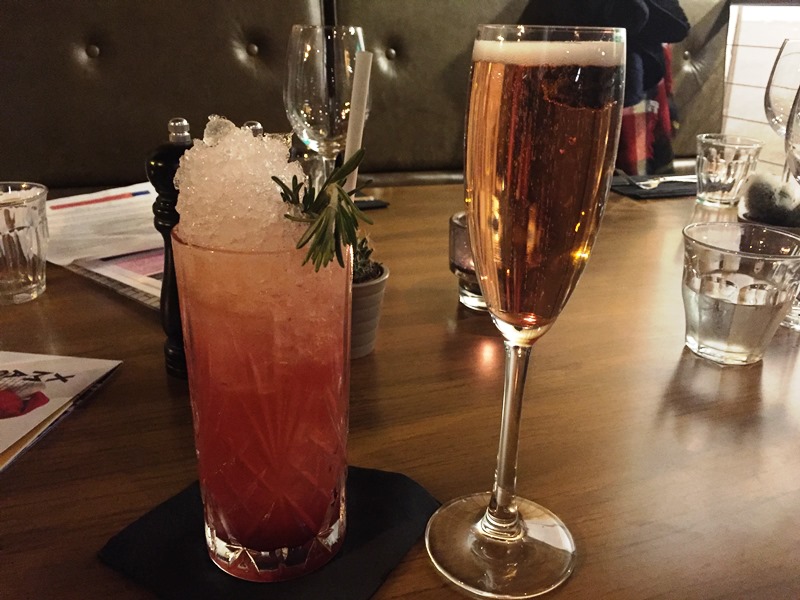 GIN-TASTIC: Rosie and Gin and Forager's Fizz
We also had a classic Aperol Spritz – all the cocktails went down a treat and really started the night on a high.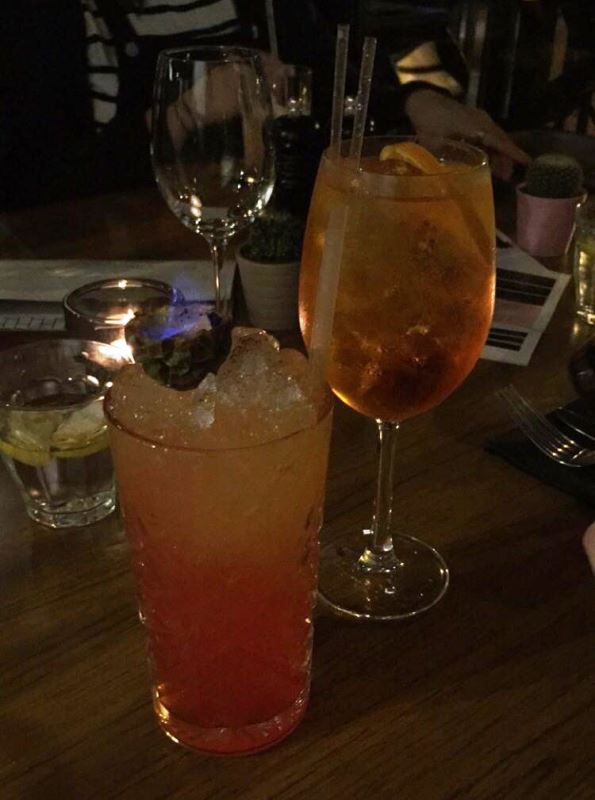 FLAMING: Sugar-cane Dame and Aperol Spritz
To start we decided to share four dishes between the five of us – mainly because we couldn't choose just one thing we wanted each.
The menu went down especially well with the two vegetarians on our table who were grateful to have more than a stuffed mushroom and tomato and mozzarella to choose from.
Between us we opted for black bean, sweetcorn and feta tacos, smoke aubergine humous, truffle mac and cheese and ham and chorizo croquettes.
I had to stop myself from ordering the cauliflower fritters on top of all this knowing we had a main course coming as well – but that looked pleasing too.
Regrettably we went for the small portion of the mac and cheese because it was to die for – topped with breadcrumbs and Parmesan, the creamy pasta was mouth-watering.
By far the favourite among the group, we urge it become a main course in future.
Accompanied by crudités, the generous portion of aubergine humous was perfect for sharing.
The tacos and croquettes also went down a storm and there wasn't a morsel of anything left on the table.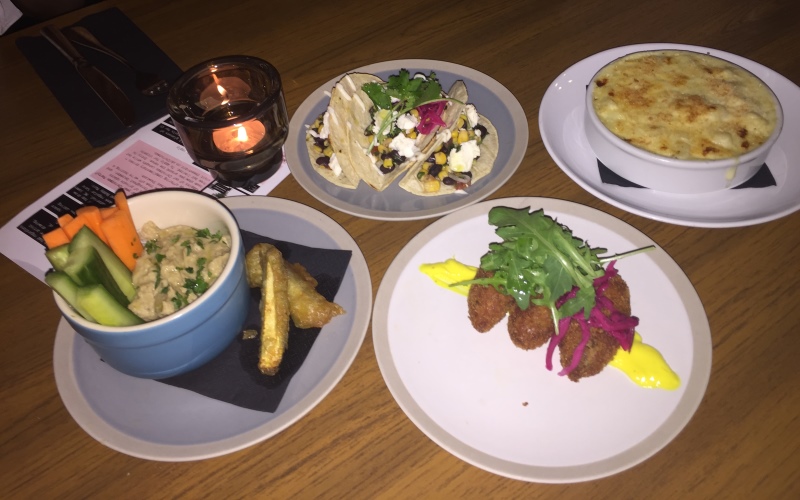 BEFORE THE CARNAGE: The starters were a treat for the eyes and mouth
Feeling slightly guilty for devouring four portions of food and a cocktail each, we took a much-needed breather to let our food babies go down.
That's when the free flow suppers started – £15 per person for two-hours of unlimited red or white wine.
This is where the quality of the service must be mentioned.
We had barely taken a sip before our glasses were refilled – a refreshing change from having to clear your throat before getting a refill.
For mains, three of us went for the sweet potato, lentils and spinach burger – although the roasted artichoke and broad bean gnocchi was a strong contender.
Across the table we also ordered a buttermilk fried chicken burger and the confit duck leg.
Our first impressions were the generous portion sizes – all the veggie burgers were stacked with seared halloumi and sweet pepper and the chicken burger was piled with crispy pancetta, mature cheddar and avocado.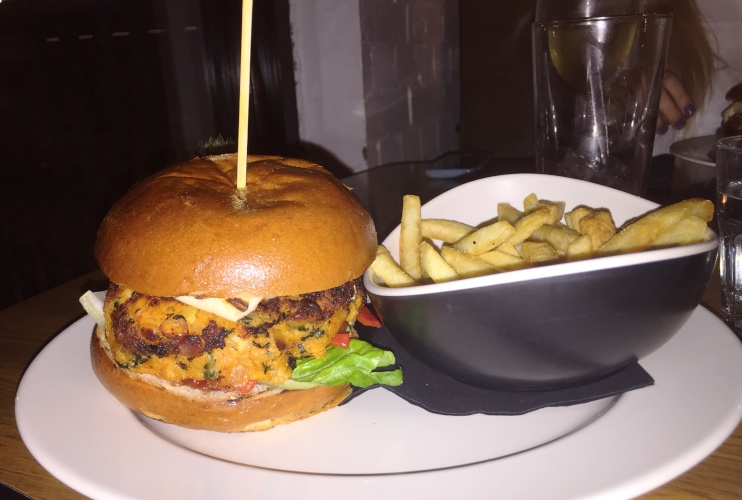 MOUTH-WATERING: Veggie sweet potato, lentils and spinach burger 
The beautifully cooked duck was accompanied with a grilled baby gem, garden pea, chorizo and rosemary fricassee.
Despite stuffing our faces with starters we still ate every crumb of our mains because they were so, so good.
But unfortunately, that's where we reached our limit. With no room for pudding we opted for an espresso martini to finish the meal off perfectly.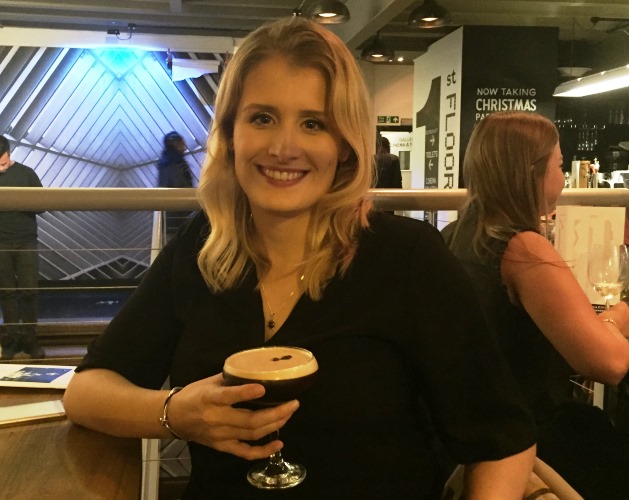 NIGHTCAP: Espresso martinis all round please
But the sweet treats on offer included a chocolate tart, a baked lemon cheesecake and a pineapple posset and coconut shortbread.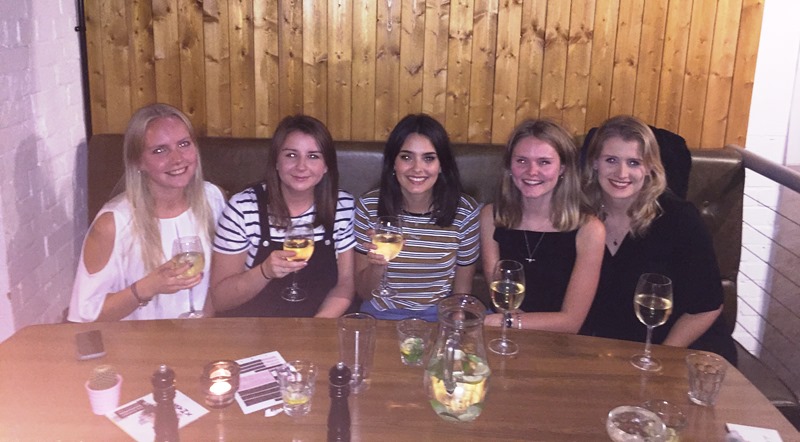 HAPPY CUSTOMERS: We'll definitely be back again
Over the moon with the delicious food we had consumed, we washed it down with the final glass from our two-hours of wine on tap before rolling home.