Mouth-watering patties, bloomin' buns and tantalising sauces have secured Young's famous pop-up burger shack a permanent home in Wimbledon.
A slightly unusual suspect on the SW19 scene, the Anglo-American diner is proving popular with the locals who come down to enjoy the relaxed and buzzing scene.
Pleasantly surprised on arrival, I wasn't greeted by some greasy, dirty standard burger outlet but instead met with a laid-back dining area, complete with urban decor and an appetizing menu.
Perfect to enjoy the summer breeze, diners I walked past diners chilled out in front of the huge, open retro shutters in plush armchairs with cocktails and satisfied smiles.
Delving further into the restaurant I was soon met with classic diner red booths, trendy woodwork and exposed bricks immediately making me want to pull out my pistols and prepare for a cowboy standoff.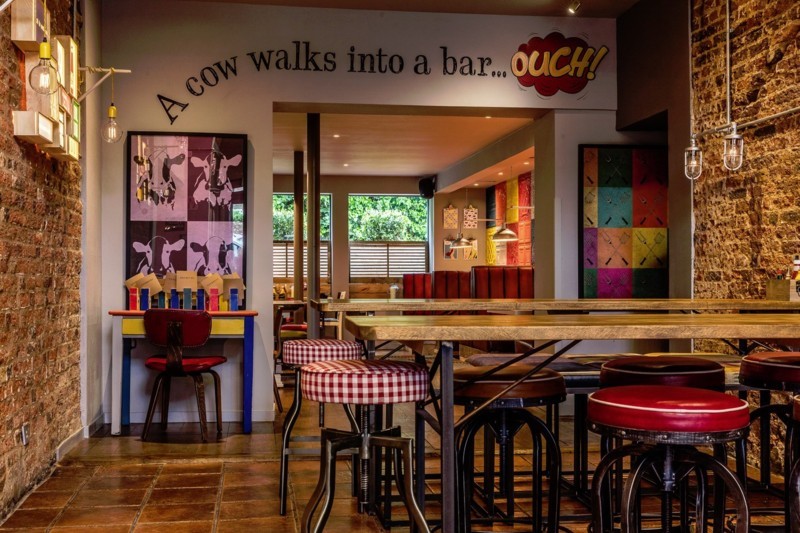 The small and ever-developing menu boasts many of the pattie signature classics including the good old 'prime beef burger' topped with cheese, onions and pickles, the 'streaky' teamed with maple bacon and of course the 'chilli pulled pork'.
Yet if, like me, burgers weren't tickling your fancy, the menu still offered an array of exciting options from pork belly sandwiches, New York style mac 'n' cheese to buttermilk chicken Caesar salads.
Settling on the soft shell crab in a crispy batter paired with the restaurants home-made red cabbage, chilli and lime slaw I was not disappointed when I dived in and was soon gnawing away.
My partner in crime opted for the juicy New York Strip and American-style fries which were just light enough to make you feel like a heart attack wasn't around the corner.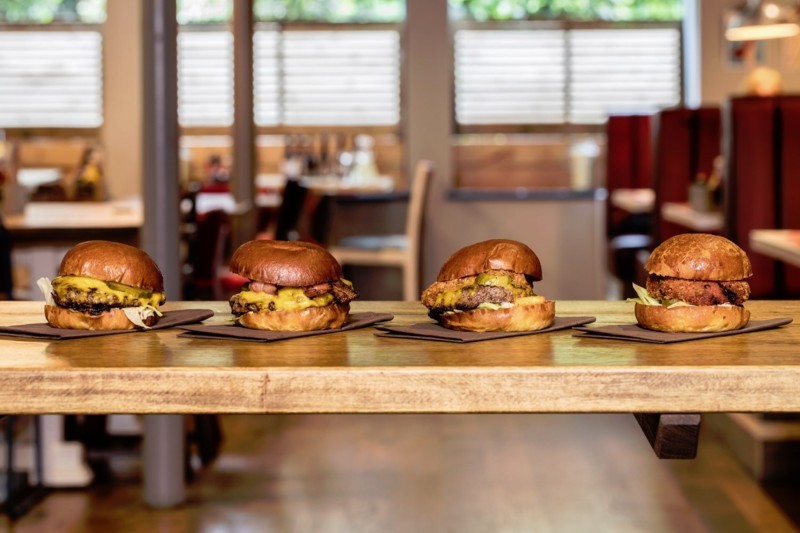 The avocado, sour cream and salt beef croquettes added a perfect side complexion to our dishes and needless to say plates were left clean despite the intimidating portions.
None of this indulgent, juicy food could be enjoyed unless washed down with a delightful concoction of sugar laden cocktails including my favourite tipple – the apple and elderflower Collins followed by a sparkling white lady.
Happily satiated we still couldn't leave without checking out the dessert menu and had a difficult time choosing between the classic apple pie, caramel and pecan cobbler and an intriguing honeycomb vanilla milkshake.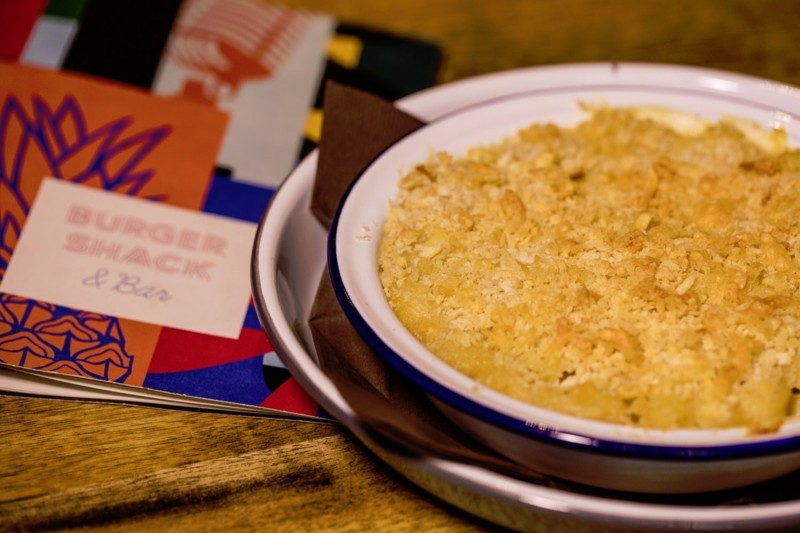 It was the apple pie that won the vote, decorated with a huge splodge of vanilla ice cream, a perfect comforting dish to finish on which raised eyebrows of approval.
An unfortunately slow start to the evening which saw a lack of attention from staff and poor turn around time was quickly racked up a notch and amended to see us off into the night after having an enjoyable evening.
It is safe to say that this buzzing and friendly Anglo-American restaurant has pulled it off just right and I will be quick to recommend this new kid on the block.