A Twickenham pub was crowned the best city/urban pub in Britain in the Great British Pub Awards this week.
The Turk's Head in St Margaret's was one of 17 winners across a mixture of categories in Tuesday night's award ceremony, which took place in Manchester.
The judges praised the pub's close community ties and varied events, serving good food with an energetic welcome to patrons.
Manager Ollie Coulombeau said he was thrilled to have won and put his success down to his staff.
He said: "Our team comes from the local community, they're very driven and passionate about what they do.
"It's easy to come to work when you have such a great team. The win is a really good nod to them."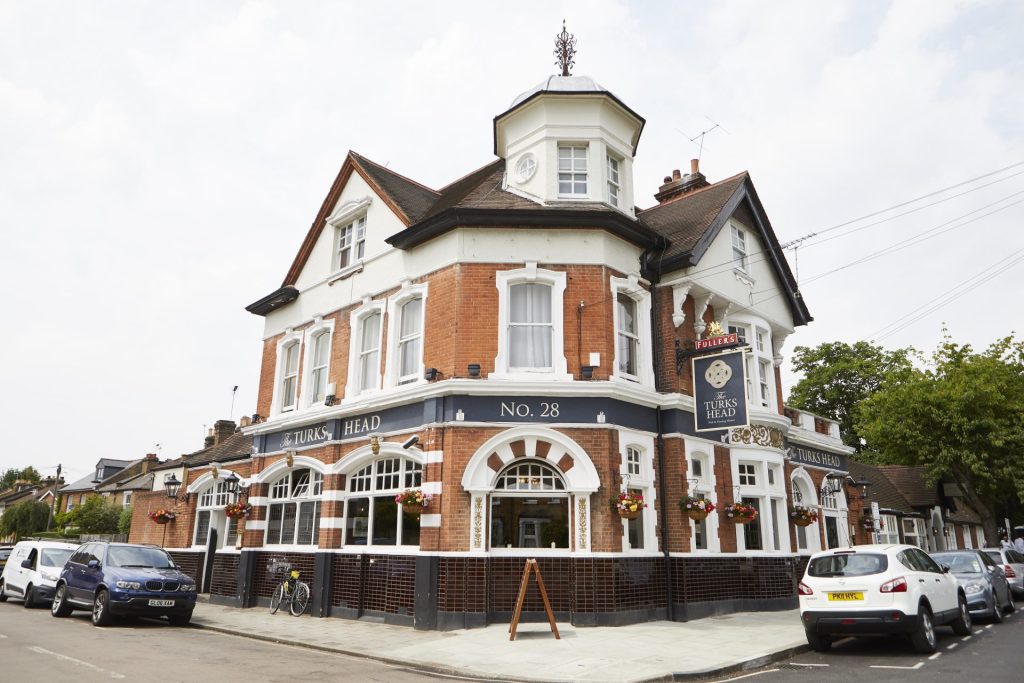 The pub stays at the centre of the local community through its varied events that bring local people together.
Their own running club has been meeting on Sunday for ten years and culminates in a 10K race with 850 entrants each year.
The pub choir also meets every fortnight to learn and sing songs together.
Other events include a comedy night and live jazz and soul music.
A friendly environment in the pub means employees stay longer and customers keep returning.
Clare Turner, the assistant manager, said: "We aren't family here, but we run it like we are."
The pub is popular on game days at nearby Twickenham Stadium, when it is full of visitors who traditionally stick their used ticket stubs to the ceiling, which hang there now.
Brian Overington is a window cleaner who has been going to The Turk's Head for 44 years.
He remembers his first drink there on his 21st birthday with his father and has seen many managers come and go since.
He said: "It's the best it's ever been. It has good staff and good beer."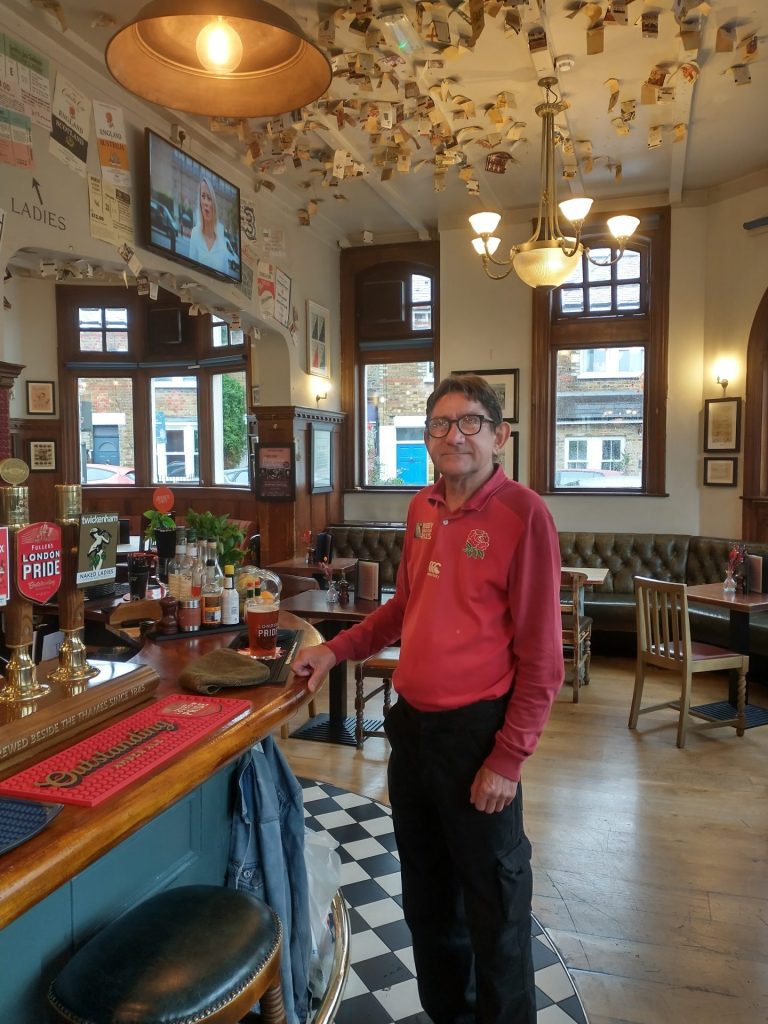 Achievement is not uncommon for the Turk's Head, as it reached the finals in the London Lifestyle Awards 2023, and Coulombeau was a finalist for the BII Licensee of the Year Award 2022.
Last year the pub missed out on a Great British Pub award after reaching the finals, but this year took the prize home.
The success comes at an uncertain time for publicans with two pubs shutting a day in England and Wales in the first half of this year.
Coulombeau said: "Everyone is feeling the strain but we focus on that when people do go to the pub they want to come to us."
Congratulations to the team at The Turk's Head in Twickenham which was named as the Best City/Urban Pub at the @morningad Great British Pub Awards 🎉 pic.twitter.com/SXu5fbJaqj

— Fuller's (@Fullers) September 20, 2023