Clapham's newest gastronomic kid on the block celebrated its launch on the high street with cocktails and tasters on Wednesday last week.
An evening of DJ-led music, freshly shaken cocktails, unique samples of Japanese wine and samples from what the menu has to offer, the ramen-famous restaurant Tonkotsu boasted a display of its culinary talent.
Following the launch, restaurant booking reservations opened to the public, so you can now try out this Japanese gem tucked away in Clapham for yourself.
Gabby Platuais, who has worked for Tonkotsu for five years, said their restaurant launches were always really fun and she loved meeting "so many cool people".
Platuais used to work on the floor as a waitress but said she loved her new role working behind the bar.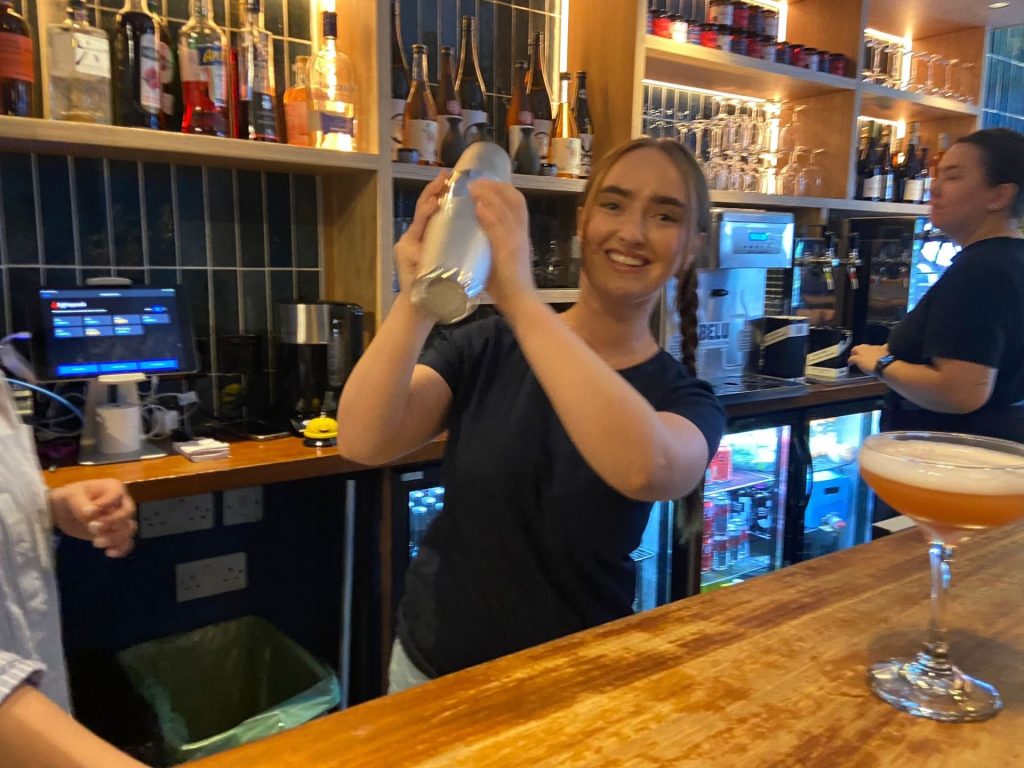 From tenderstem broccoli and barbecued cauliflower to pork ramen and meat dumplings, the tasters offered to guests were deliciously flavoured and difficult not to keep nibbling.
The kind chef even provided gluten-free ramen for those unable to eat the traditional version of the dish.
The attendant staff were an asset to the restaurant, engaging in conversation with the guests and making sure people did not eat food they were allergic to.
Ada Armanni, who came to work in London from Milan, said she enjoyed working at the Japanese restaurant in Clapham because she loved people and preferred the UK to Italy.
Accommodating an excited crowd of around 20-30 guests, the restaurant was echoing with the content chatter of its visitors and the beat of the music.
Situated above the melee, the DJ provided a vibrant, yet not dominating backing track for the evening.
However, the DJ's talent and prime spot forecasts that Tonkotsu will be a lively place for party-goers to go before they venture to one of Clapham's renowned nightlife locations.
All in all, it was a wonderful evening and The Londoners looks forward to trying more of Tonkotsu's menu.