The Church Street Indian restaurant Tsaretta Spice combines Britain's love of curry with its love of tapas, and displays exemplary quality in doing so.
A self-proclaimed 'fine-dining experience' was what awaited this reviewer as I stepped into the stylish eaterie and boy, it did not disappoint on that assertion.
Twickenham's branch of Tsaretta Spice is actually a foreign import, with the restaurant creating and refining its brand in Meribel, a village in the French Alps.
Six years on from that establishment, Tsaretta is now giving south west London residents a well-rounded, high-end taste of India – and due to their innovative tapas menu, you can experience as much as you'd like all in one trip.
Miso scallops, chicken kebab corn dogs and Punjabi fish fingers all leap out from the menu – but more traditional dishes also populate the tapas selection, such as chicken tikka, mini onion bhajis, and spicy potato samosas.
As customary with Indian food, the vegetarian options are as plentiful as the meat choices, and traditionalists can also enjoy a full portion of curry if you aren't in the mood for sharing – which this reviewer wasn't either.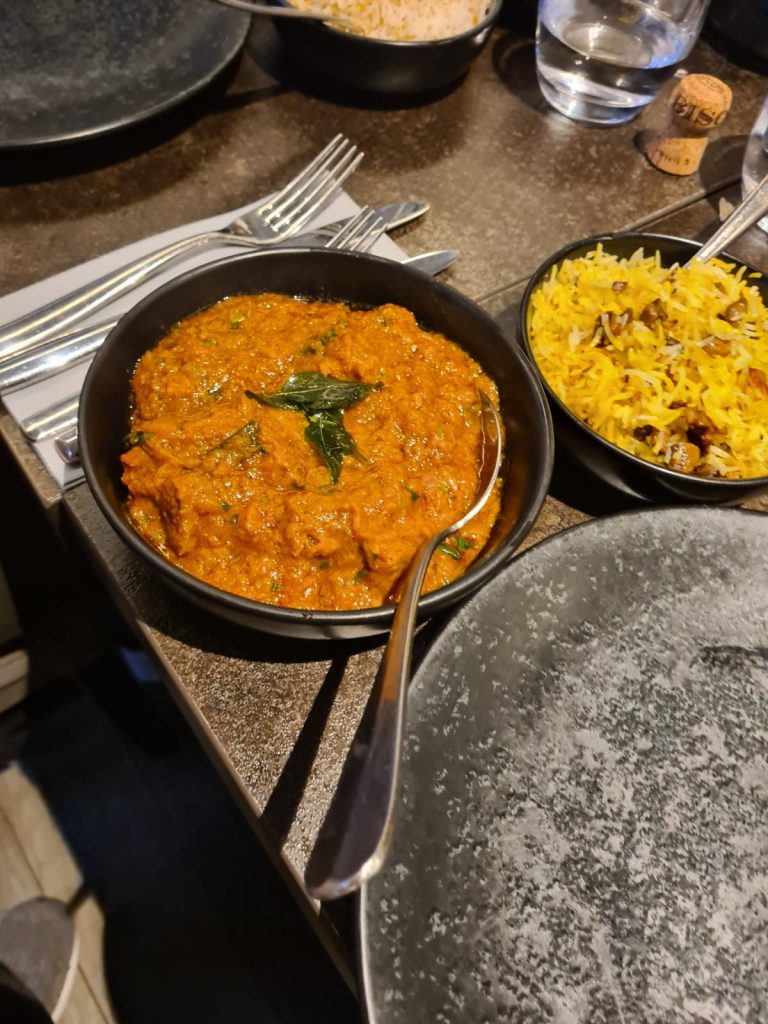 The table of four that I enjoyed Tsaretta's delights with started with papadums and dipping sauces, and even this staple of a curry night was elevated to a high standard.
The papadums were already made for dipping, with each being served in a smaller, curvier form than you get elsewhere.
The dips themselves were across the spice palate – one, thicker and hotter; the middle, minty and creamy; and the mango chutney must-have.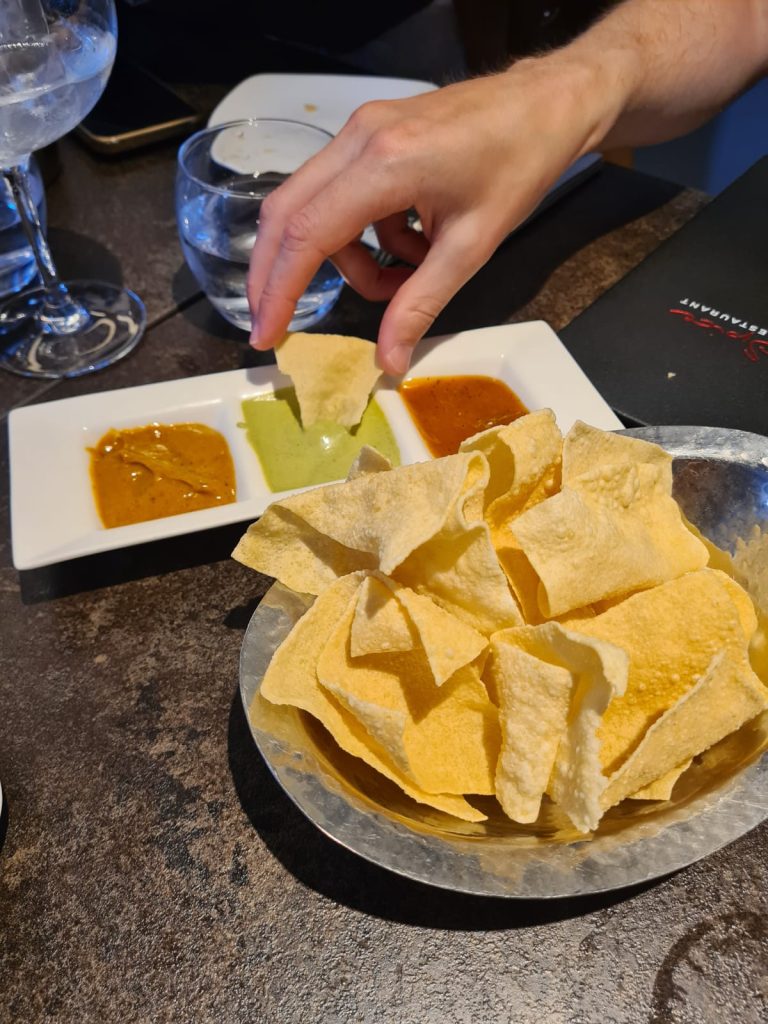 The main courses tried consisted of lighter curries in the form of the Luknowi murgh korma and the murgh makhani (essentially a creamy, moreish butter chicken), and two beautifully cooked lamb options – Kashmiri rogan josh and the hotter lamb banjara.
It's a cliche to claim you eat with your eyes first, but the vibrant nature of each dish was immediately obvious.
The curries were accompanied by coconut rice, which actually went excellently with the lamb, saffron pilau, mushroom and garlic pilau, peshwari naan plus a decadent truffle naan for good measure.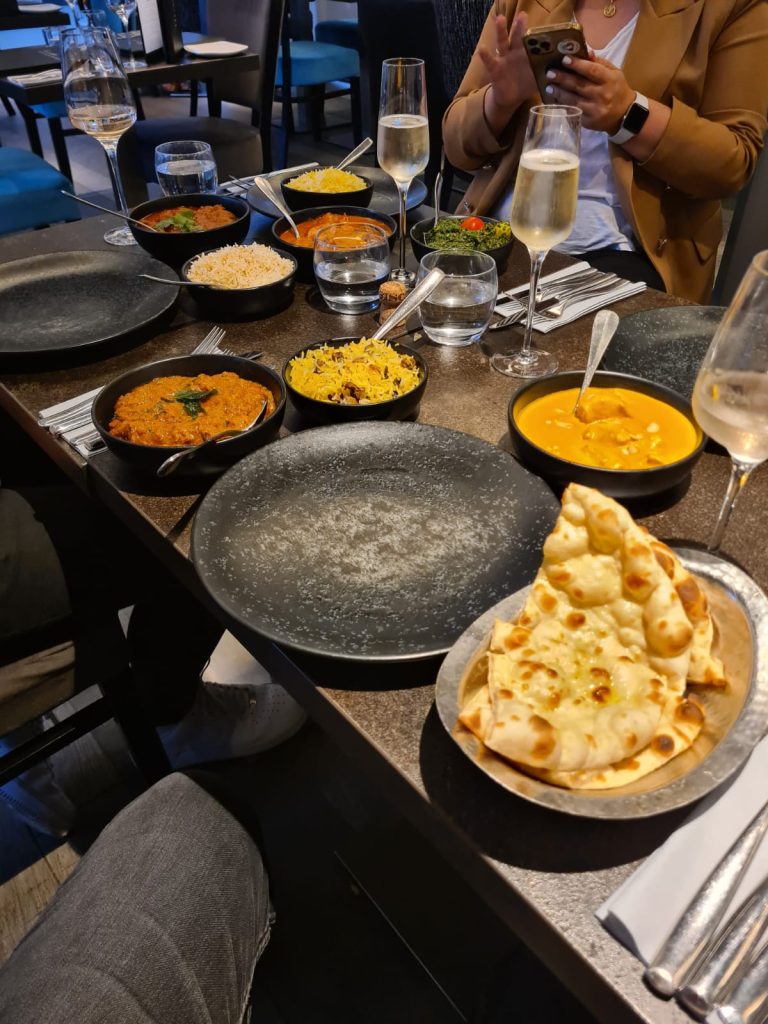 A side of saag aloo was also tested, and rather than being stodgy was packed full of life-renewing spinach, and helped balance the chilli heat in the curry brilliantly.
Wine, beer and dessert options are also ample, with a French rosé feeling pertinent given the restaurant's beginnings.
Our server Juvelia was helpful and knowledgeable about the range of dishes the restaurant offer, and it was not a surprise at the quality displayed when we learned the head chef Yousuf has worked in the celebrity hotspot Dishoom.
Juvelia revealed that Tsaretta means 'at the end', reflecting the position that Tsaretta Spice is located on Church Street.
Getting to the end of Church Street without being sucked in by one of the other restaurants, pubs or shops is a difficult task.
But Tsaretta Spice is the pot of gold waiting for you.
Tsaretta Spice is at 55 Church Street, Twickenham. The restaurant also offers takeaway (collection only) Tuesdays-Sundays.