The Waterfront has a great riverside location, next to Wandsworth Bridge, and a well chosen window seat – or even outside on the ample terrace – will deliver a great view of London's pink and purple summer sunsets.
The bar is large and airy, with banks of booths, tables with armchairs and a more traditional dining area, as well as plenty of standing room. This pub has something to offer everyone, and a food menu with plenty of variety.
As guests at the Waterfront, we opted for the prawns in wild garlic. It's always a messy affair eating shell-on prawns but these were well worth the effort, tasty and succulent. Sourdough toast was perfect for dipping in the buttery sauce. We also tried deep-fried cauliflower with a smooth and creamy avocado dressing and walnuts. Great texture and flavour combinations started the meal well.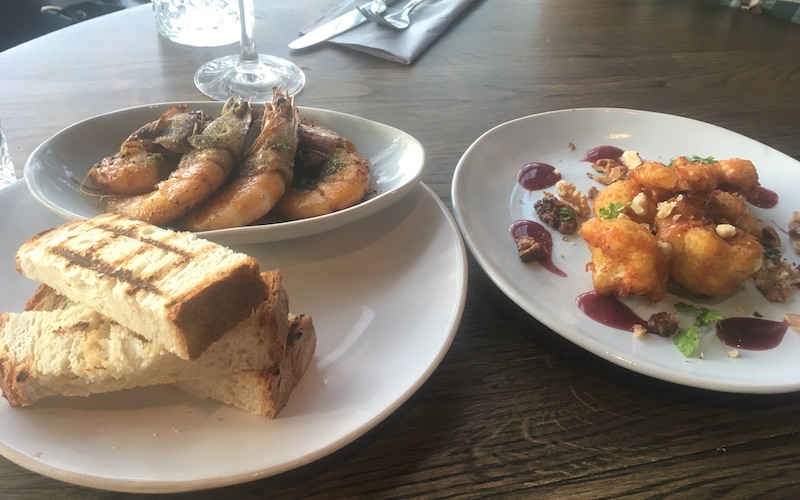 The flat iron steak was cooked perfectly to the medium requested and the rosemary fries accompanying were wonderful, crispy and full of flavour. My short rib of beef fell away from the bone, was rich and delicious. While I caught a glimpse of the sorrel gremolata, I could not taste it, though the red cabbage slaw and harissa yoghurt added sharpness to the dish and were a great accompaniment.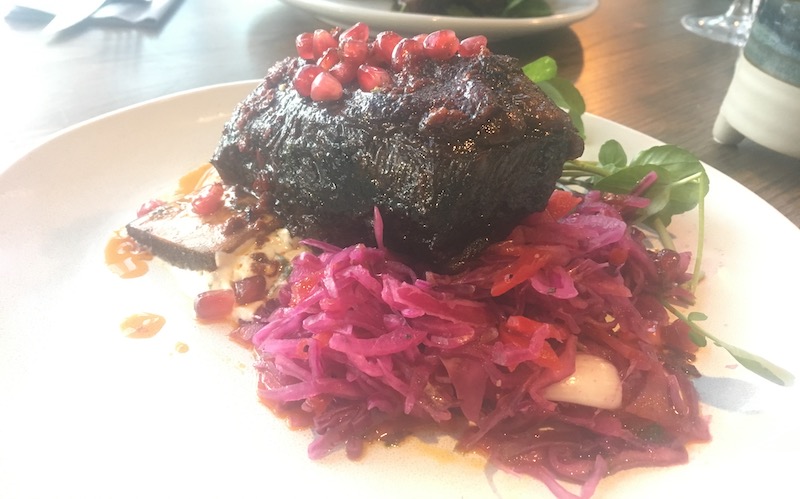 Our friendly and welcoming waiter recommended a Whispering Angel rose which was light and summery, a perfect fit as we watched the day's light fade over the Thames.
By the time we had to choose pudding we were both wondering if we could manage more food – but were steered towards the palate-cleansing passion fruit posset – deliciously sharp with lemon but also creamy.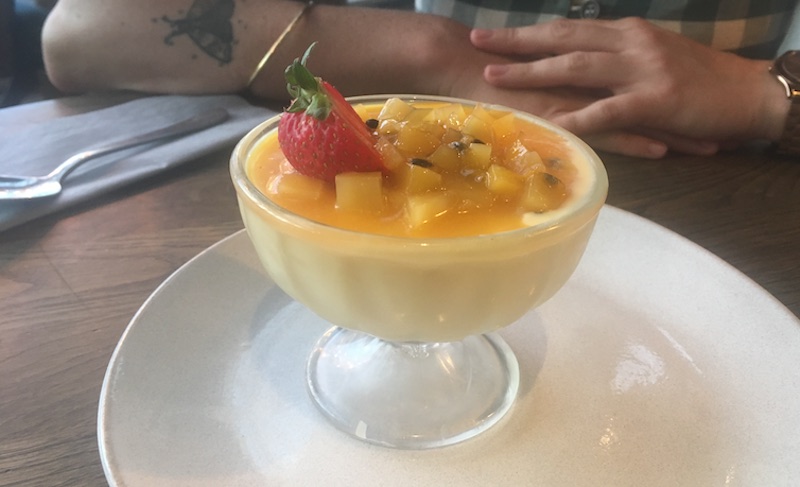 We also opted to try the lemon tart topped with candied apple. Burnt sugar leant a creme brulee feel to the whole thing, which sat in a lovely shortcrust pastry.
The Waterfront offers a varied menu and a pleasant atmosphere in a great setting – perfect for whiling away an evening after work.