Want some fresh, flavoursome food that is great for sharing and good for the 'gram too? Wahaca certainly ticked all those boxes when we were invited to have a taste of their new summer menu.
Before we get on to the food, we must start with a special mention for the staff at the Wimbledon outlet of the Mexican eatery.
Danny, our server, was very attentive, checked whether there were any allergy requirements, and helped this reporter choose between the two specials that were advertised – both meat-free options.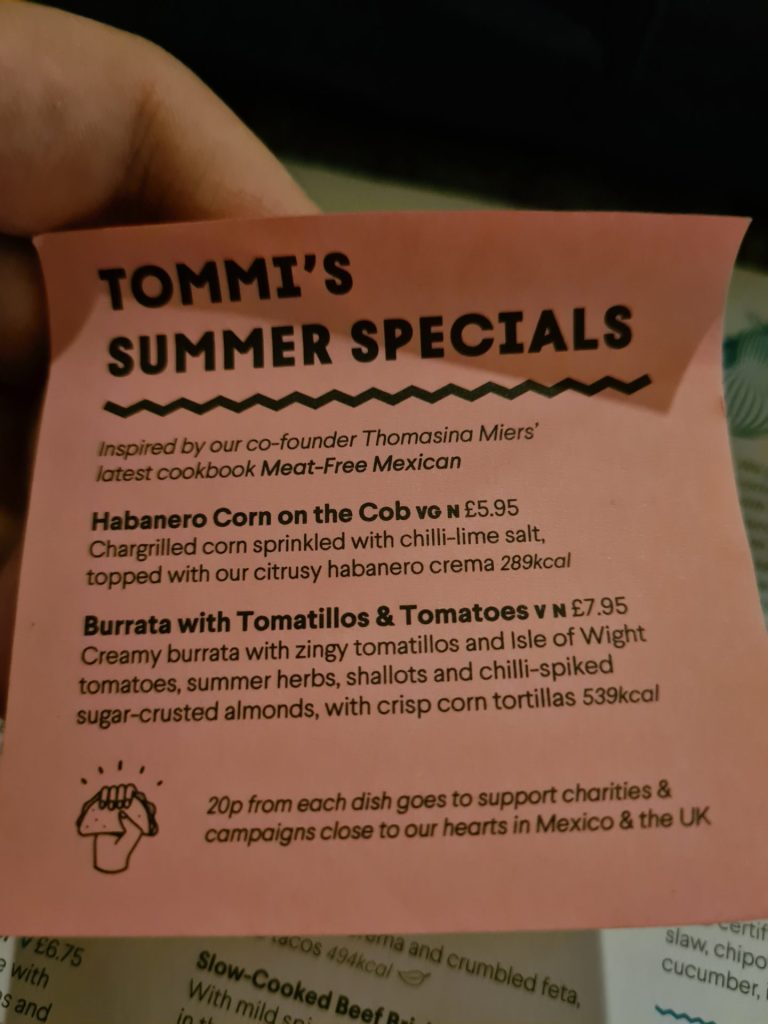 Don't worry if the thought of choosing between dishes sends you into a blind panic – the set menus priced at around £20 each will give you all the variety with none of the fuss.
That was the immediate big takeaway when looking at the menu as a whole – the sheer variety of vegetarian and vegan options.
This observation, on its own, is nothing new to the success of modern-day restaurants. However, as a self-proclaimed meat eater, it was rewarding to *want* to eat the vegetarian options, as they simply looked too good to miss out on.
The star of the show was the cauliflower bites – the crunchy buttermilk batter paired with the refreshing cauliflower and the warming yet creamy jalapeño aioli made for a magically moreish plate, or platitos, as stylised by Wahaca, literally 'little dishes' in Spanish.
The platitos is the section of the menu the adventurous, the curious or the peckish should order from.
Inspired by the rise of market food in this country and across the Western world, you can choose from an exclusively meat-free selection of the aforementioned cauliflower bites, some cheese and chilli croquetas for some spice, a sweet potato and feta taquito (a sort of crispy corn tortilla) and bean and feta tostadas – essentially, a massive, summer-bod upgrade on the British staple beans on toast.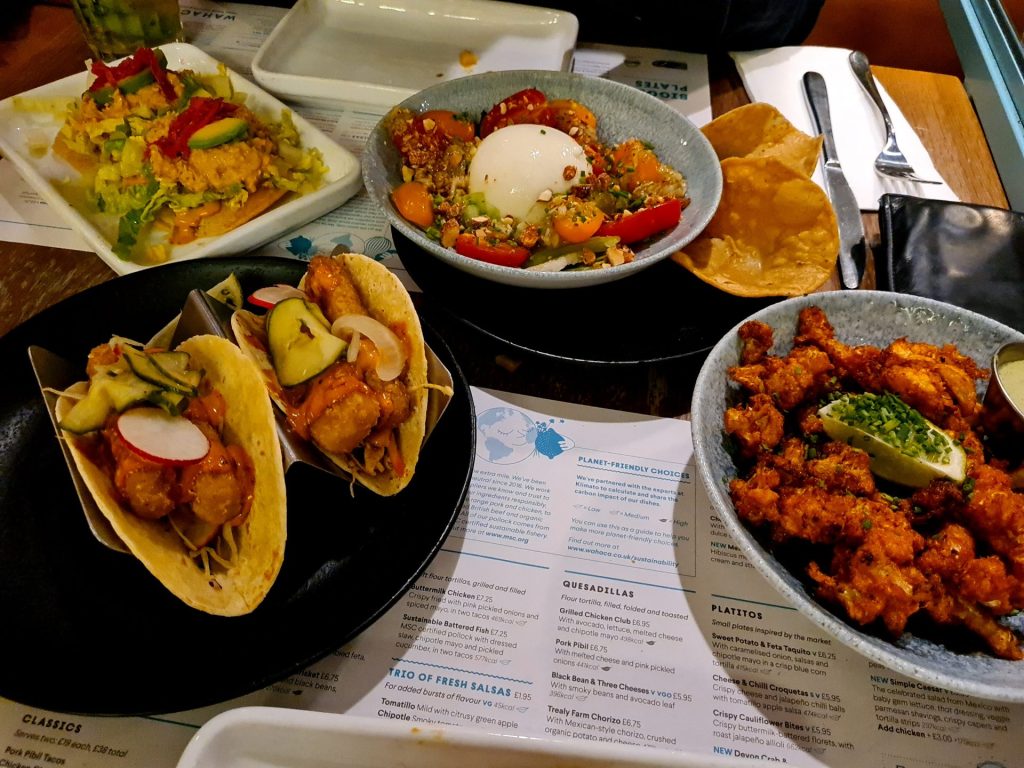 There are two new platitos to dive into if you are already familiar with the 'idioma' of Wahaca – a 'simple Caesar' salad, which must mean my version of a Caesar salad is now called the witless Caesar salad, as this self-proclaimed simple dish is garnished with veggie parmesan shavings, crispy capers and tortilla strips – and you can add chicken for an extra £3.
The other was tried by this reviewer, mostly because it had the word 'Devon' in it – Wahaca knows where to get good seafood produce, clearly.
The Devon crab and avocado tostadas, lashed in a tangy chipotle mayo and topped with a sharp but vibrant pink pickled onions had a decadence, but also a guilt-free feeling.
And that's the predominant take away from the experience – the food was plentiful, delicious, but also didn't feel as if you were piling on the calories in the process.
There are other touches away from the food that make Wahaca a self-aware, socially conscious business.
The carbon footprint scale (pictured below) is a straightforward way to make sure the consumer is making considered choices about where their food is coming from.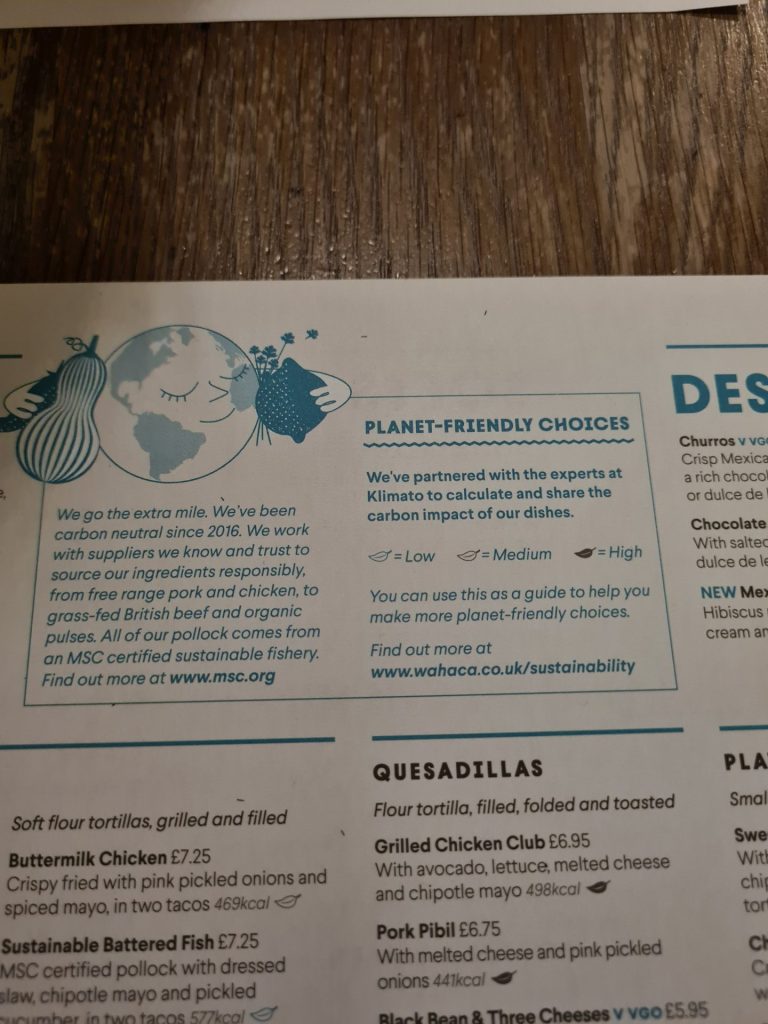 Wahaca has been carbon neutral since 2016 and through a partnership with climate experts Klimato, you can choose between 'low', 'medium' and 'high' carbon impact dishes.
Not just doing its bit to care for the entire planet, Wahaca Wimbledon also puts a focus on local community by supporting Polka, a children's theatre situated a five-minute walk from the restaurant.
The layout inside was almost pub garden vibes, with a relaxed setting and tables situated high and low. There were people sat above us on bar stools, which some might think is an awkward place to eat.
However, if you don't want any food – unlikely considering the wealth of options at your eyeballs – the cocktails are just as high quality.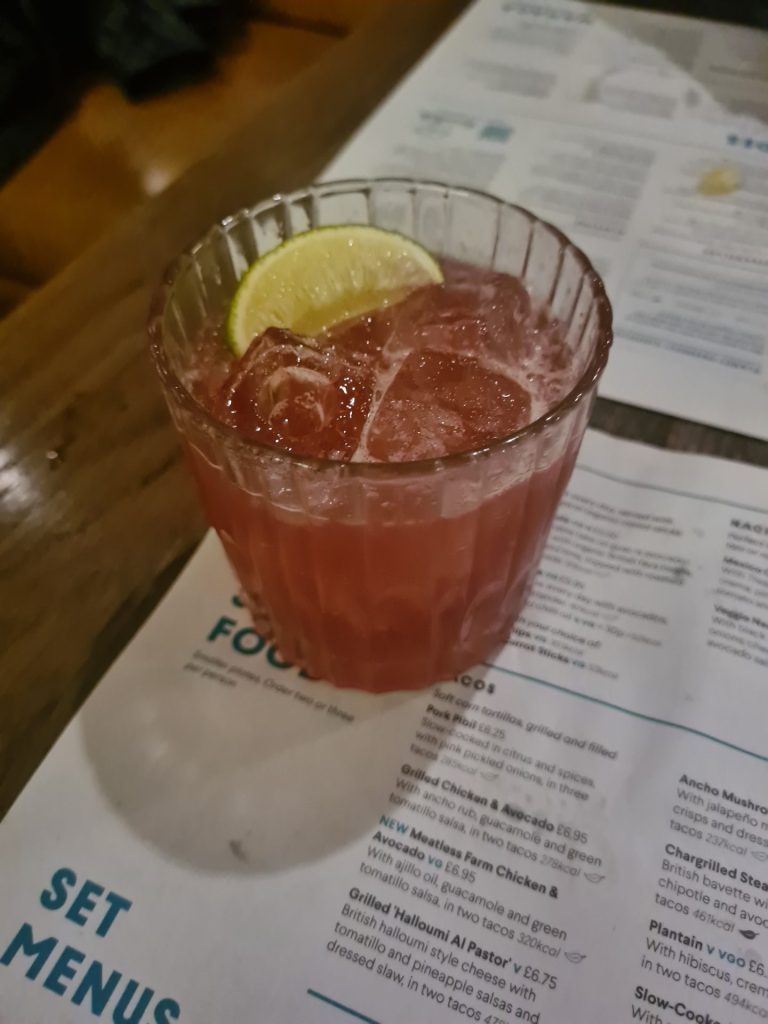 Unsure who to bring along with you? The other stark observation when sat eating was the age range of those also dining – friends, families, daters and dogs (okay, they weren't sat with knife and fork, admittedly) – with a fairly sizeable outside space if you wanted to bask in some sunshine.
It was a fitting backdrop for the bright, summery, Mexican-style banquet you can be treated to at Wahaca.