Next week marks one year since pubs were first forced to close due to coronavirus restrictions.
Currently shut for the third time, pubs are currently set to reopen outdoors from 12 April, with dates for further easing of restrictions in May and June. 
Figures released by the British Beer and Pub Association show beer sales in pubs fell by 56% in 2020 compared to 2019, and many pubs have struggled financially.
Several pubs have looked elsewhere to raise vital funds, with The Bricklayer's Arm in Putney setting up a Crowdfunder page to ensure essential building work can be completed.
Landlord Chris Walsh said: "The works were meant to finish in October last year, but due to coronavirus and a lack of income coming through, we ran into some issues finishing it off.
"We spoke to a lot of the old locals, and a lot of independent businesses. We looked into the idea of crowdfunding to help finish off the bits of construction that needed to be done, but also make our garden a little bit more accessible if there are any further restrictions that come into place, and to get the pub Covid-ready."
Walsh took over the pub during the first wave last year, so didn't have to apply for the furlough scheme set up by the Government, but believes not enough support was provided.
He said: "From what I've heard from other pub owners and others in the industry it seems it wasn't enough. The Government didn't look at businesses individually, they just put lump sums out there.
"I heard it was taking a long time. I know people who still haven't received their money more than six months later."
Keris De Villiers, who alongside her husband runs The Ram Inn, Pig and Whistle, and The Old Sergeant in south west London, agrees that inadequate support was provided.
She said: "The biggest challenge for us was the financial implication of the waste of all stock every time we had to close, and then the cost of fully restocking the pubs to reopen. It's like starting a business all over again.
"We could not have survived without furlough, but it is nowhere near enough to cover all the expenses. We were very lucky with most of our service providers as we were able to suspend or defer our costs.
"Our brewery suspended all rents and if we did not have that we would have gone under. The utilities, insurances and the additional costs on top of furlough such as pensions and national insurance are crippling."
Dave Law, landlord at the Eagle Ale House in Wandsworth and a member of grassroots group Campaign for Pubs, believes pre-existing issues such as high rent prices and under-investment only added to issues pubs faced in the past year.
He said: "It almost feels like the Government are keeping us on bread and water for a slow lingering death rather than providing genuine help.
"The grants haven't even been enough to cover rent, let alone all the ongoing costs & obligations of occupying someone else's building or paying the mortgage."
Law believes that the planned reopening date of 12 April, which will be confirmed only a week beforehand, provides further problems.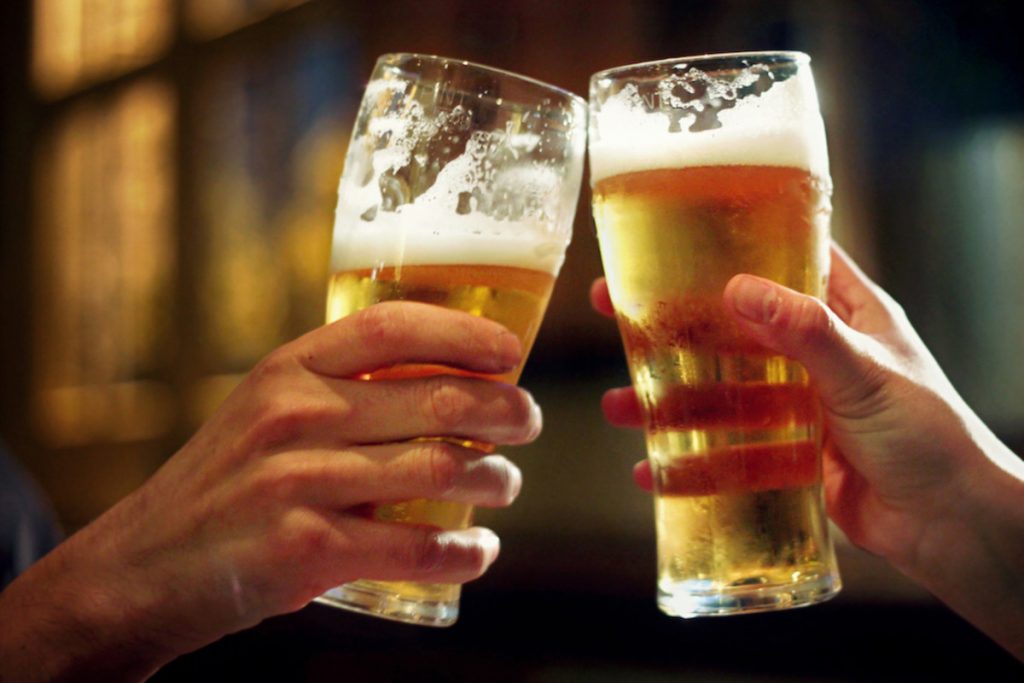 He said: "There are issues abound for many tenants, in that they have not had any income, are teetering on the edge financially as insurers have refused to pay out, and stock has gone out of date and needs to be replenished. 
"The one-week confirmation of the date is not enough time for many to logistically re-stock, assuming they have the money to do so.
"Outdoor space for many pubs is a non-starter. We are lucky in that we have a small garden and have had great assistance and support from Wandsworth Council with road space."
De Villiers, however, is more optimistic about the road ahead.
She said: "We feel that from the very beginning when all this started we faced every challenge the Government threw at us head-on. Pubs rise to every challenge that gets thrown our way.
"We just want to follow the road map they set out and get to the 21st of June like everyone else."
Walsh added: "The April and the May targets are very achievable, if people have the resources to operate within those restrictions. I think the hospitality industry in general did really fantastically when we came out of lockdown one.
"If lockdown had gone any further than this summer, I think we would have seen thousands and thousands more pubs fall by the wayside. We still have hope, so fingers crossed most of us can recover."
Featured image credit: Alan Levine via CreativeCommons 2.0 license