A food lover who travelled to India told today how she created a curry cookbook using recipes from women she met in Delhi's slums.
The project is the brain child of south west London-based Amanda Clegg and her friend Victoria Byrne who spent a fortnight meeting and watching women from the slums cook in their homes.
Sales of the cookbook are raising funds for Asha Society — Asha means hope in Hindi —, a Delhi based NGO which aims to give people living in slum areas hope, and the book was created to coincide with the organisation's 30th anniversary.
Amanda said: "It is really amazing to think that these previously invisible women are now in a cookbook.
"I absolutely love going out to visit. It's enriching and fantastic and because the women I have met out there have made such a difference to my life I wanted to give something back.
"I love my food and am interested in food from different places so creating the cookbook was an interesting lens in which to learn more about these women's lives."
The process of collecting the recipes involved going into the women's homes and watching them cook, often sat around a gas burner as many of their homes did not have proper kitchens but merely a corner of the communal area where they prepare and cook their food daily.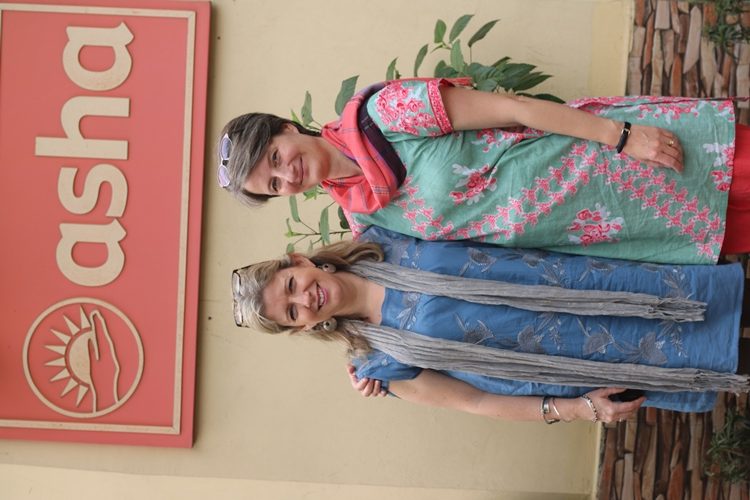 SPICE GIRLS: Amanda (left) and Victoria in Delhi
Back in England, and armed with 108 recipes from Delhi's slums, they created the cookbook Hope & Spice with the aim to have a range of dishes, some quick and easy, and some more complex.
Amanda, who has always been a foodie and loves cooking for her family, has been involved in Asha's work for ten years and frequently takes groups of volunteers out to Delhi to work with the charity.
Asha was set up in 1988 by Dr Kiran Martin, an Indian paediatrician who, after studying at University of Delhi's Maulana Azad Medical College, went to work at a private hospital in Delhi.
While spending her time treating middle class Indians she became upset with the poverty she saw in the city's slums and was inspired to form Asha Society.
Dr Martin said: "This is a unique way that people from the slums can bring their recipes and share their food with people from all over the world."
Amanda added: "By and large we did not anglicise anything, but some recipes have replacement ingredients for some of the more specifically Indian vegetables.
"There is a common opinion that curries are complicated, unhealthy and heavy but these recipes prove that those preconceptions are wrong."
Women's empowerment is a strong theme throughout and 16 of the women who they worked with for the recipes are profiled in the book as well as every recipe being accompanied by a picture of the cook.
Amanda's favourite recipes from the book are the lamb koftas, a simple meatball dish made with chilli and coriander and the 'hug in a bowl' creamy black dal which is a nutritious and cheap recipe, popular in the slums.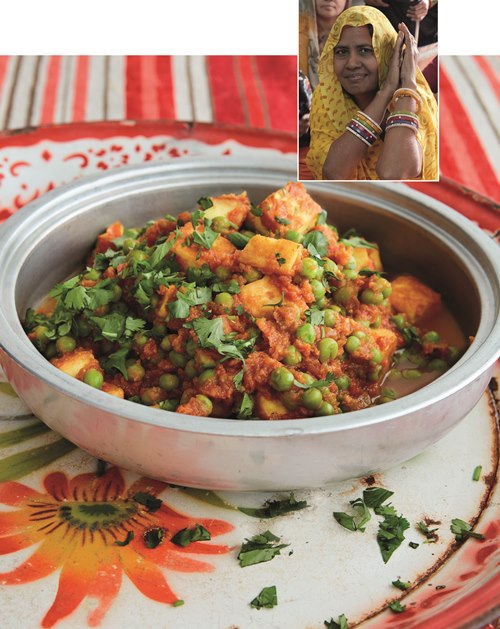 TASTY: A page from the street curry cookbook
Amanda said: "Feedback from friends and family has been great as it is a book they can use as well as being something that really makes a difference."
Hope & Spice is available on Amazon UK for £20 and all proceeds go directly to Asha Society in Delhi.