Basking over Battersea Square with it's name in lights, Gordon Ramsay's revamped London House is now looking to attract a more cosmopolitan clientele.
Gone are the round tables draped in white cloth, now retro sofas and vintage artwork take centre stage in the spacious bar.
The fine décor continues into a dimly-lit lounge area, immediately making you feel welcome.
Their prize possession is their revamped garden, and what it lacks in size it makes up with magical scenery, where diners will no doubt spend their evenings in the summer months.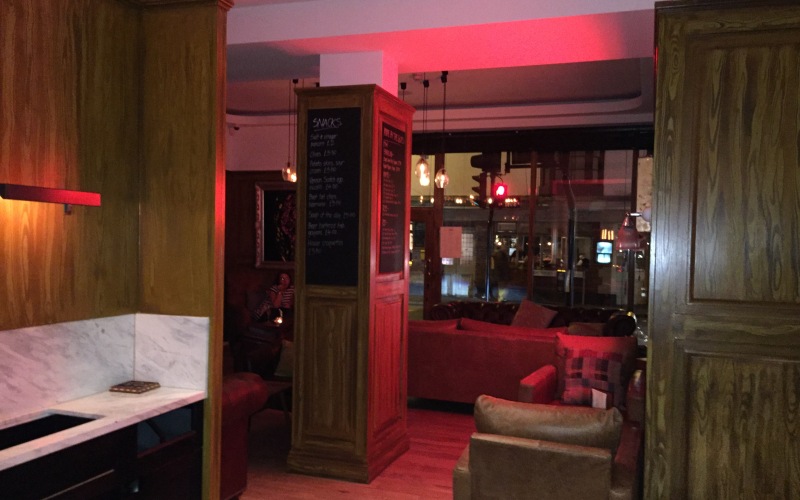 COMFORT FOOD: Making you feel at home
The clementine daiquiri I was presented with upon arrival was certainly a house favourite as others around me clenched their glasses and sipped away joyfully.
As a man without the most refined pallet I was excited to see what flavours they had to offer and it certainly didn't disappoint.
Duck's egg served with Wye Valley asparagus, kale pesto and hazelnuts was the perfect appetizer with the gooeyness blending all the flavour.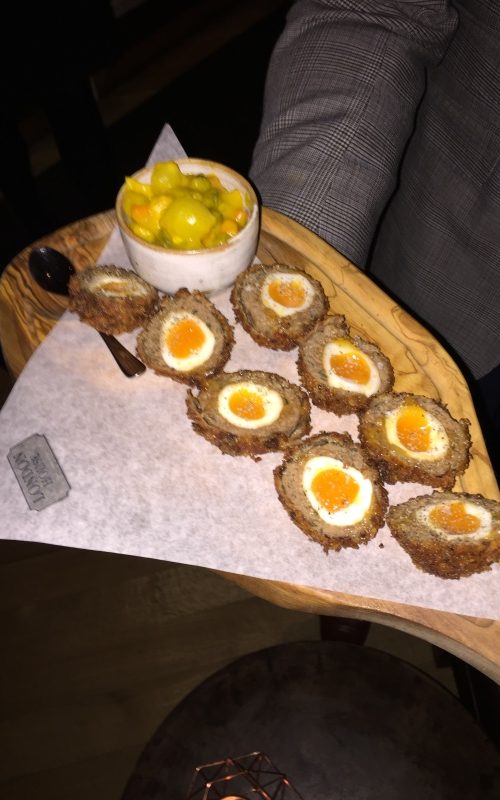 EGGS-QUISITE: The perfect start 
The exquisite aroma from the roast lamb served with calcot onion and smoked artichokes could be smelt even before the plate was put before me.
The serving of a warming lamb jus added homeliness and a real flavour sensation that led me to enjoying every last bite of the melt-in-mouth tender lamb.
With little room left for dessert I honestly wasn't greatly looking forward to it but once I saw the three custard doughnuts on a bed of rhubarb I suddenly found more room.
Serving all the requirements and more for a sweet tooth like myself, the petite doughnuts were soft and the oozing custard mixed well with the rhubarb.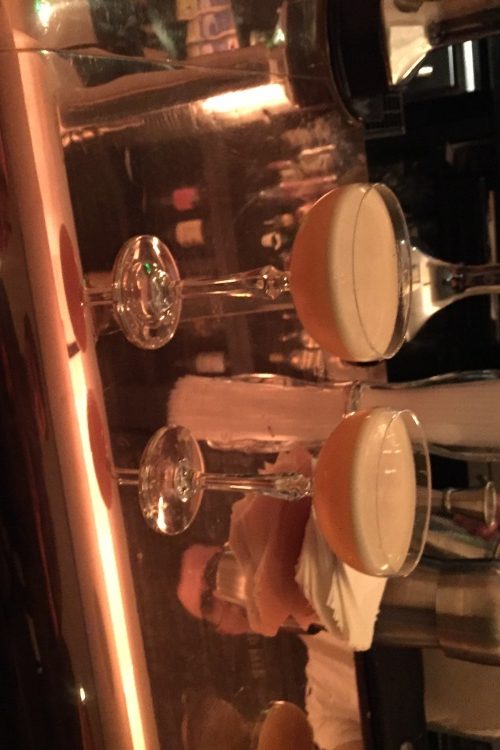 CLEMENT-MINE DAIQUIRI: Too good to share
Falling under the umbrella of 'The Gordon Ramsay Group', comprising of 14 restaurants in London, his name alone offers security that what you're ordering is of a high standard.
London House offer plenty of promotions during the week including 'Wine Wednesdays' where they serve wine all day at retail price.
The menu itself is very simple but offers plenty of variety for those with a picky appetite for reasonable prices.
Combining fine dining with the comfort of a homely bar it's certainly a place I'll definitely be returning to with friends.
Featured image courtesy of Jimmy Kimmel Live via YouTube, with thanks