It's the hard knock life for Craig Revel Horwood, when not pouring withering scorn on celebrity pirouettes he'll be terrifying New Wimbledon Theatre as Annie villain Miss Hannigan next month.
Strictly Come Dancing's most severe judge is coming to the streets of Wimbledon to terrify theatre goers with his interpretation of bitter orphanage owner Miss Hannigan, between November 10 and 14.
Little Annie's future seems bleak in 1930s Great Depression-hit New York, her only dream is to be reunited with the family she is sure will one day come to collect her.
Miserable Miss Hannigan torments her charges at the orphanage and particularly hates Annie for her plucky attitude and cheeky charm.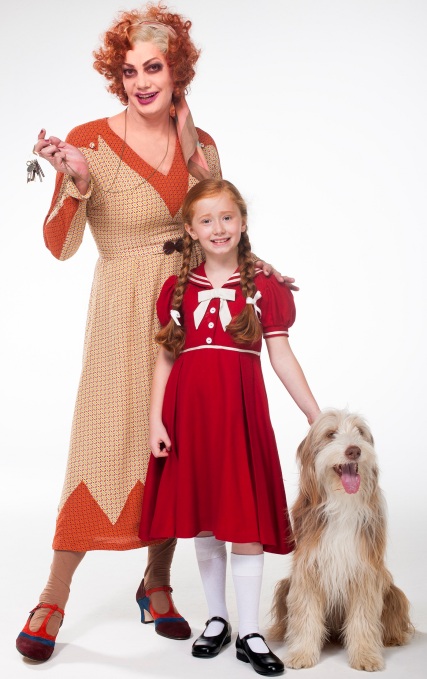 When Annie accidentally charms aloof billionaire Oliver Warbucks and is invited to spend Christmas at his home, Miss Hannigan aims to spoils Annie's plans for Tomorrow.
Perhaps the outspoken Strictly judge is the perfect fit for this role.
While Craig is busy berating contestants for their debatable dance moves on Saturday, Birds of a Feather actress Lesley Joseph will take over the role.
Lesley is an old hand at treading the boards and has toured nationally as Miss Hannigan.
The primary cast also includes Alex Bourne as Oliver Warbucks, Holly Dale Spencer as Grace Farrell, Jonny Fines as Rooster and Djalenga Scott as Lily.
The musical directed by Nikolai Foster includes the popular songs, Hard Knock Life, Easy Street, I Don't Need Anything But You and Tomorrow.
Pictures courtesy of Hugo Glendinning, with thanks