A new play coming to south west London stars a drama school graduate who has embraced the challenge of appearing in her first major show.
Hackney-born Mara Allen graduated from London's prestigious Royal Academy of Dramatic Art (RADA) this summer and within a week had started rehearsing for The Night Watch which will visit Richmond Theatre and Croydon Playhouse in November.
The play is an adaption of Sarah Waters' 2006 Booker prize-nominated novel set in London during World War Two and its aftermath.
Mara said: "It's been a challenge adjusting to the fact that I've just shot out into the working world from drama school. I have felt myself tiptoeing sometimes as if I've just come out of the nest and flown away!
"RADA has given me all the tools I need. It's exciting and scary – you don't know what to expect because you're going into the world of the unknown, but it's been absolutely fantastic."
The national tour, which kicked-off last week in Eastbourne, is produced by The Original Theatre Company and York Theatre Royal and is the first revival of the play that premiered in 2016 at Manchester's Royal Exchange Theatre.
Mara plays two characters in The Night Watch – ambulance driver Mickey and factory owner Mrs Alexander – and to immerse herself in the roles Mara used her tried-and-tested approach.
She said: "For all my characters, and this is what I did in drama school, I always make a scrapbook which contains anything that the characters enjoyed doing.
"For Mrs Alexander I collected things about baking which she did a lot and for Mickey, who is very competitive, it was anything about card games and gambling which she loved, although she wasn't very good at it!"
Mara also took inspiration from stories told to her by her grandmother who was born during World War Two and is hoping to come along to watch her granddaughter perform.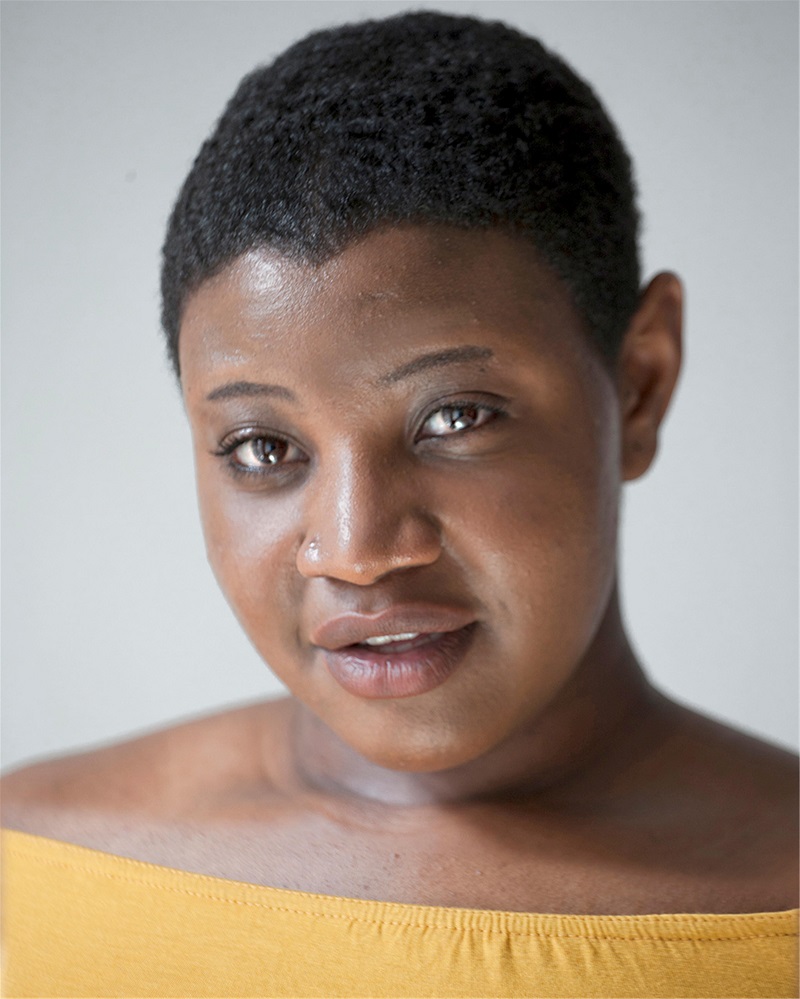 FLOWN THE NEST: Mara says her first job since graduating from RADA has been exciting and scary
Mara said: "She is from Stoke and remembers her last day there with her father who was an American GI. She recalls seeing his badges and being held and hugged, and then he was off and she never saw him again.
"I think she will love the show – she will appreciate all the little things in the play like rations and condensed milk and tins of spam, which she still loves now!"
Waters' novel runs backwards from 1947 to 1941 and covers themes of sexuality, love, loss, heartbreak and post-traumatic stress. At times the story is complex and dark as it moves in reverse towards the Blitz but Mara believes this should not deter audiences.
She said: "It is harrowing but some lovely stories come out of this play. Everyone likes to cry once in a while and let out a bit of emotion, although there are moments of laughter too.
"Everyone should come and see this play because the play speaks of the unknown. It covers themes that happened in London that didn't surface and were hidden."
This will be Mara's first ever tour and she is looking forward to spending time on the road with her fellow performers.
"I've learnt a lot from my cast who graduated from drama school four to five years ago and hearing their experiences has just been great," she said.
"I'm excited to travel – to be touring makes me feel a bit of a rock star! Touring with people who have been so welcoming, kind and supportive is great as well."
A list of the tour dates and tickets can be found on The Original Theatre Production's website.