Women flocked to the opening night of Dirty Dancing at New Wimbledon Theatre yesterday.
And after a cheeky peak of Johnny Castle's bum, they didn't leave disappointed.
Lewis Griffiths had some big shoes – and some very high-waisted trousers – to fill, but he put on a stellar performance as Johnny in Dirty Dancing when the tour hit Wimbledon on Monday, September 26.
Griffiths' raunchy dancing was trumped only by Carlie Milner who played Penny Johnson.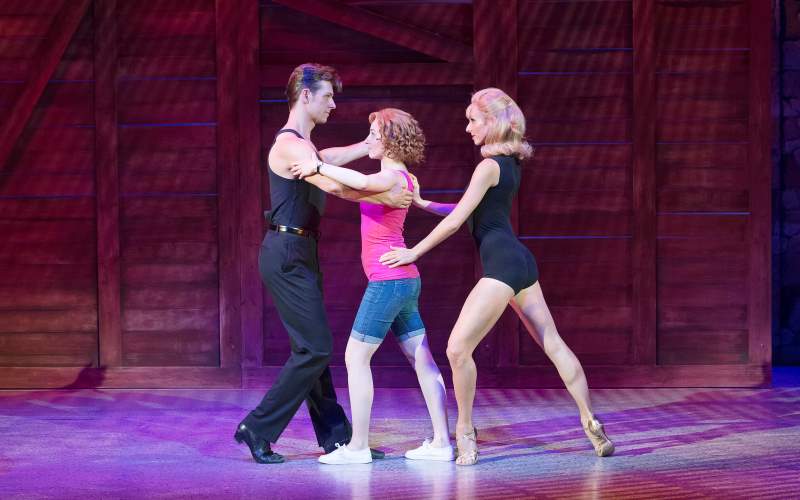 SAUCY: Milner's dancing (and outfit) left nothing to the imagination
The best singing of the night came from Michael Kent (Billy Kostecki) and Daniela Pobega (Elizabeth) – with a special mention to Lizzie Ottley (Lisa Houseman) for her rendition of Lisa's Hula.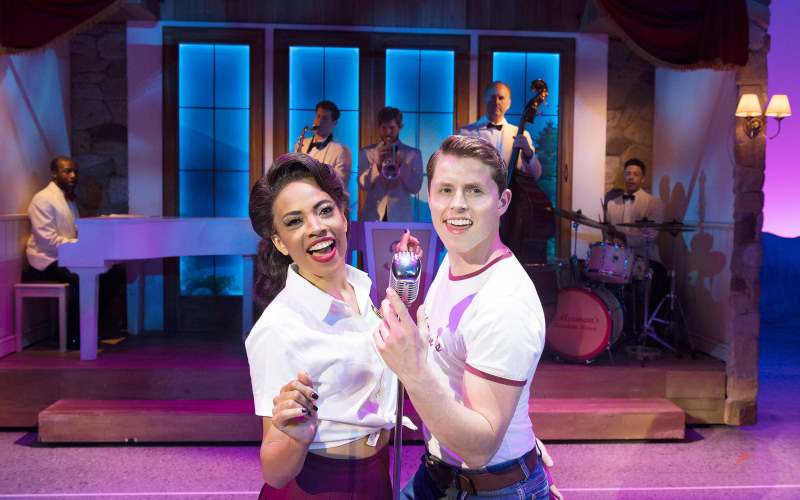 VIBRANT VOCALLISTS: The audience craved more of Kent and Pobega and the live band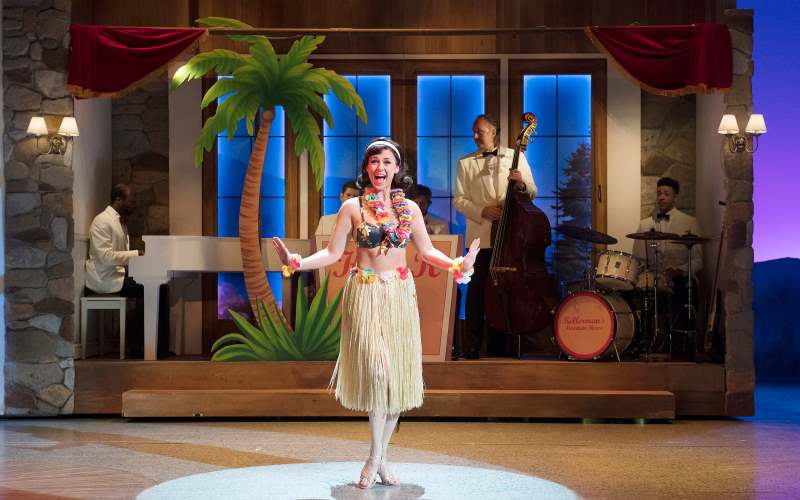 HULA THE DAY AWAY: The audience warmed to Ottley as naive Lisa 
Katie Hartland put on a nice performance as Frances 'Baby' Houseman but was at times overshadowed – but certainly not put in a corner.
The famous 'I carried a watermelon' line was really taken on board by New Wimbledon Theatre who are using it as the basis for a competition.
So here are details of our exclusive competition for audiences of @DDOnStage this week. #WECARRIEDAWATERMELON pic.twitter.com/RCdj174zYL

— New Wimbledon Theatre (@NewWimbTheatre) September 26, 2016
As ever, the staging was brilliant – despite crew members occasionally being spotted preparing for the next scene.
A rotating stage was used to swiftly switch between scenes and days in the story – although some scenes did seem very short and rushed.
The famous lake scene was somewhat clumsy but admittedly it was always going to be difficult to stage and by keeping it light-hearted they pulled it off.
It was noticable that at times a live band was replaced with recordings which was disappointing and not something I've experienced at New Wimbledon Theatre before.
All in all, I was grinning from ear to ear – mainly because of Kent's infectious smile – the whole way through and would highly recommend seeing Dirty Dancing while it's in SW19.
I would grab your tickets quick for @DDOnStage as once word of mouth spreads this is going to be a MASSIVE hit.

— New Wimbledon Theatre (@NewWimbTheatre) September 26, 2016
https://twitter.com/Lucyedyer/status/780525548682539008
Dirty Dancing is on at New Wimbledon Theatre until Saturday, September 1. For more information and tickets, click here.
Images courtesy of Alastair Muir, with thanks