Wandsworth artists will open their doors to showcase work this autumn by inviting residents into their homes and studios.
From 6-7 and 13-14 October, Wandsworth Artists' Open House will connect residents to over 190 artists and makers in their neighbourhood.
The event will take place across 85 free-to-visit venues, with painting, printmaking, jewellery, photography, ceramics, sculpture, textiles and homewares presented by award-winning artists.
Wandsworth Councillor Steffi Sutters, Cabinet Member for Community Services and Open Spaces, said: "Wandsworth Artists' Open House really goes to show the sheer abundance of artistic talent in the borough.
"It's a fantastic opportunity for the local community to visit the homes and creative spaces of artists just around the corner and support Wandsworth's growing creative industry."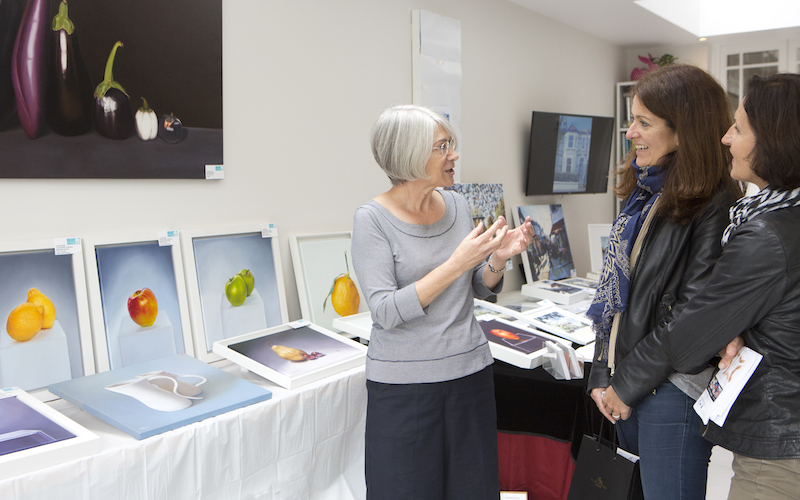 A chance to meet artists and discuss their work
Printmaker Tammy Mackay, 46, has shared a studio with the award-winning painter Isobel Peachey and is now welcoming visitors to her Putney home across both weekends.
Mrs Mackay said: "It is nice for people to see where you work, how you work and to be able explain your process."
The event has been running for over 14 years and is run by Wandsworth Arts Team, in conjunction with a steering committee of local artists.
Children aged 7-12 years can take part in a free animation workshop at the Royal College of Art's Fine Art campus in Battersea.
On both Sundays there will be free pottery, drawing and printmaking workshops for all ages at Putney School of Art and Design.
Visitors will also be able to visit the ACAVA studios, opposite the old Ram brewery site in Central Wandsworth, or head further south along the River Wandle to Delta House, where over 30 artists will be exhibiting.
From more information go to wandsworthart.com