South west London's real-life Mr and Mrs Smith are planning to turn their action-packed award-winning short into a feature film next year.
The Real Target film script was born out of a passion for martial arts, weapons, gadgets and conspiracy theories.
The story follows a team of secret agents who are sent to destroy corrupt government officials and world leaders.
It promises to entertain, with stunning special affects, comedy and high-stakes adrenaline-filled action.
Its makers, on and off-screen couple, David Cheung and Yolanda Lynes, recently launched a crowdfunding campaign on Indiegogo to finance the making of The Real Target.
David, 27, said: "We plan to start filming in March next year and if we raise enough money we could film for two months.
"We will start post-production soon after and we already have cinemas booked for screening in August.
"It's going to be tough but we are working hard – we have to make it happen."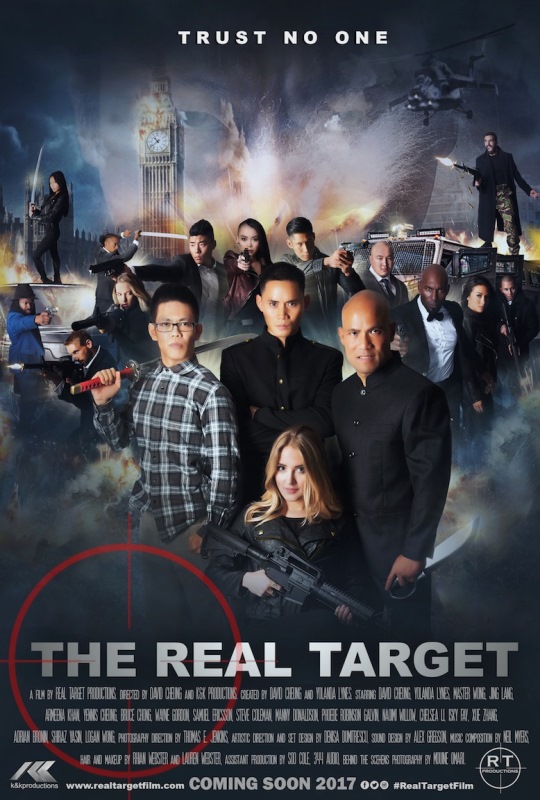 The pair began writing together as friends in early 2015 through their mutual love of martial arts training at Imperial College wushu society in South Kensington.
Frustrated with the lack of strong female roles and ethnic stereotypes in films today, they took to script writing short skits and soon found themselves with enough ideas for a feature film.
Yolanda, 27, said: "We are very excited with how it's all gone in the last 18 months and how fast things have happened.
"It started when we were both waiting for class and had an hour to kill, so as we were talking about Bruce Lee and Jason Bourne films and decided to start writing something together.
"It's been hard work with not enough sleep but we love it."
The Real Target short film has collected many awards and is up for the Best Editing award at Birmingham Film Festival – where a special screening will take place on November 25.
David said: "We first showed our short film to lots of filmmakers in Cannes, who gave it a positive response saying, 'we haven't seen much like it'."
After receiving encouragement at Cannes film festival they submitted the short film to other festivals around the world while they finished writing the feature length script.
So far, they have won Best Web Short at Roma Cinema DOC, Recognition of Action at Cinema World Fest Awards, Best Trailer at Barcelona Planet Film Festival and Best Web Film at The Monthly Film Festival.
David said: "Soon after Cannes we decided to cast people we already knew, like former TV star from Gladiators, Wayne Gordon, to play one of the main roles."
David and Yolanda will reprise their short film lead roles, as Jet and Linda, the dangerous secret agent couple, and will be joined by a big cast largely made up of stunt actors and martial arts champions.
One of the leading roles has gone to Master Wong, a wing chun, tai chi and jeet kune master, with a YouTube following of more than half a million subscribers.
Yolanda said: "Master Wong was somebody we often watched together on YouTube – we have been watching him for years.
"David was always saying, 'watch this video, watch that video,' because he wants me to be able to defend myself.
"We had written the feature, and we knew we were going to have a kung-fu master in the future, and we had a few people in mind, but they didn't quite have the characteristics of the kung-fu master we wanted.
"We also wanted our kung-fu master to be legit and naturally funny as well."
The pair randomly met Master Wong on their way to a screening of their short film at London's O2 Centre.
Yolanda said: "It was like a light bulb moment.
"We couldn't believe we were seeing him.
"We told him we were screening our short film and of our plans for the feature and we just gelled straight away."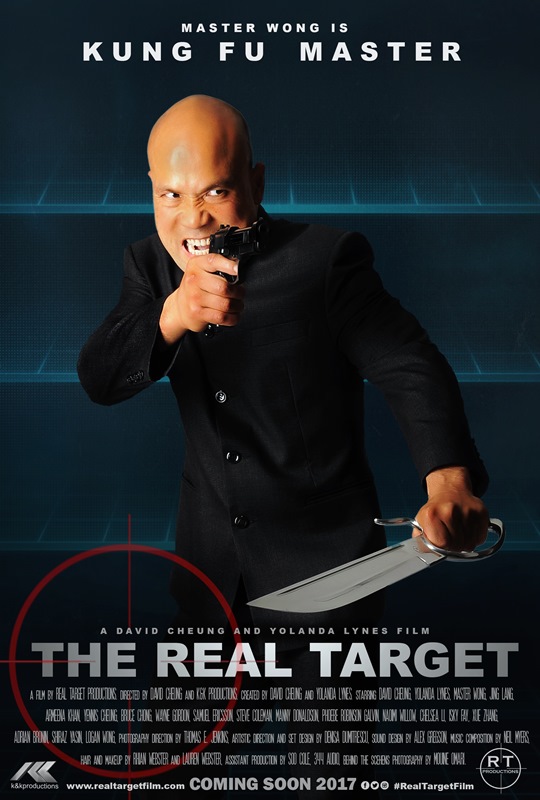 The couple now frequently train with Master Wong, in his home studio in Ipswich, who is choreographing complex fight scenes in preparation for filming.
"His training sessions are long, and we sometimes don't get back home until midnight – but we love it," Yolanda said.
The pair recently attracted support from a major British filmmaker, linked to the Bond franchise and many other well-known action films.
Yolanda said: "He is a really good mentor and has given me so much advice on making this film.
"We are really lucky to have someone like him helping us."
David and Yolanda are starting to grow a team of passionate filmmakers, willing to devote time to the project, while they both work hard to attract funding.
They are currently looking for new gadgets to feature in the film and welcome offers of sponsorship in return for endorsement and product placement.
David and Yolanda feel passionate about encouraging south west Londoners to get involved and support the making of The Real Target.
"We want to give people the chance to be part of our film or get a master class in one of our departments, such as the art department, or production experience on set with our crew," said David.
"We are even offering people the chance to become a secret agent in the film and we are prepared to write a character for them to play in the film."
David and Yolanda aim to raise £200k through Indiegogo – enough to give them the time and resource required.
Visit https://igg.me/at/realtargetfilm/x for information on how to support or appear in The Real Target.