Barnes Film Festival (BFF) returned for its seventh year this week, bringing together emerging filmmakers, innovative works and pressing issues that face society.
From 16-22 June, BFF took over Riverside Studio and Olympic Studio to screen everything from short to feature films, documentaries and panel discussions about the future of the film industry.
The festival has been online for the past two years due to Covid but made a triumphant return to south west London.
Speaking about returning to the local community, the festival's director Sam Cullis explained that in some ways it had benefited from COVID as they opened up to an international audience and an international category.
"Re-engaging in the community is something we have really had to work on," he explained.
"I teach locally in Barnes so I was able to work on young people coming to workshops and here at Riverside there's great footfall because it's by Hammersmith Bridge and the station."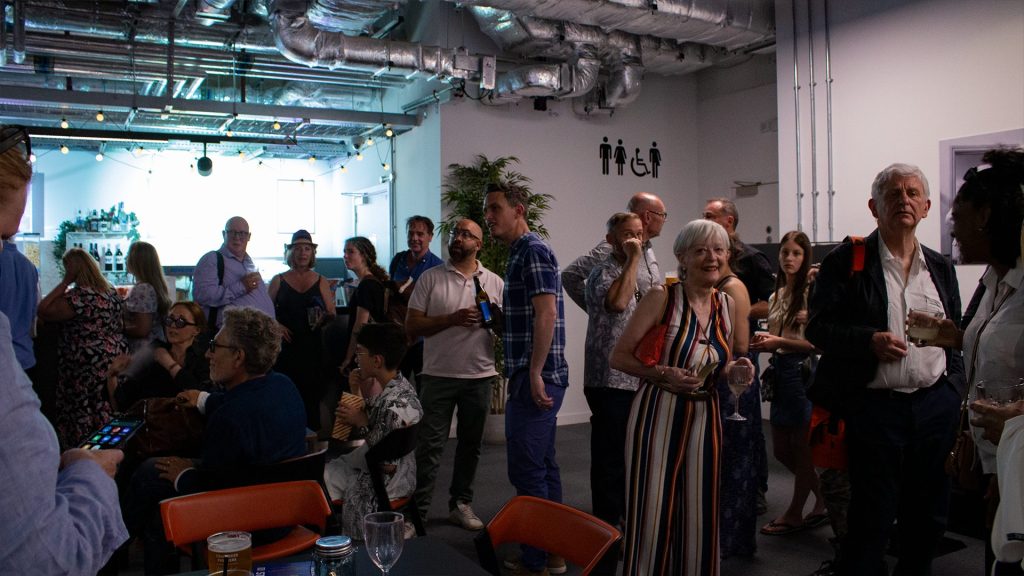 He also wanted to emphasise that there's lots of local community work that they hoped to reflect in their programme.
Cullis added: "There's some films that will fit the ethos of the festival more like this year's Ukrainian films and the Eco films. We want to try and put films out there with a specific message.
"We also, in addition to that difficulty, we're trying to support emerging filmmakers rather than filmmakers who have already done the film circuit and have got a huge marketing budget."
The festival, which prides itself on championing early-career artists, was also home to the world premiere of David Lancaster's Speed Is Expensive, a feature film about the Vincent motorcycle, narrated by Ewan McGregor. You can watch the trailer here.
Lancaster, the director, is from Brentford in West London and knew that BFF was the right place to premier his seven-year-long passion project.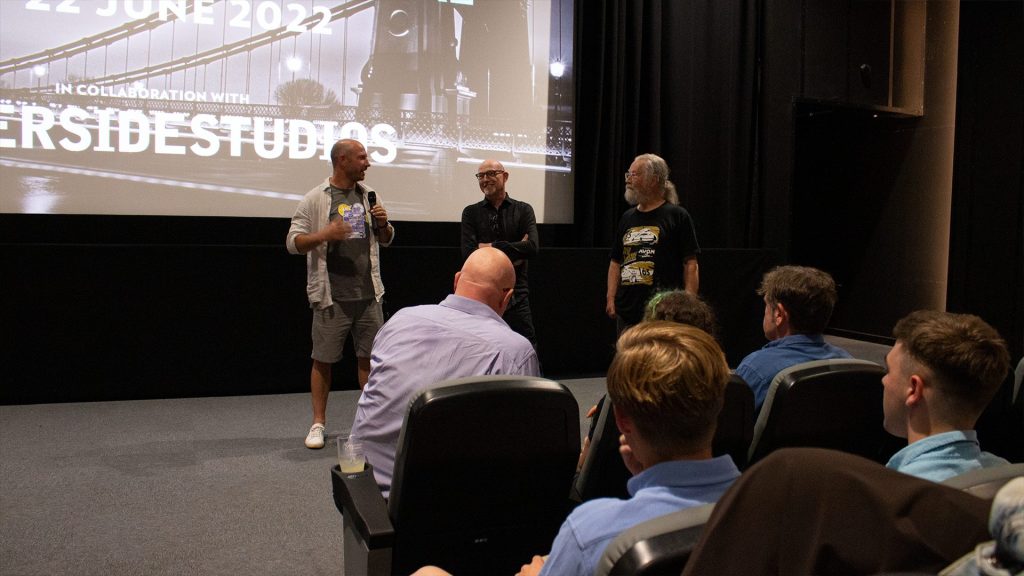 Lancaster said: "This would be a local London screening which I wanted to have and they were keen on showing work from first-timers so I thought I might have a chance.
"The selection process even for smaller festivals is really tough and they were just really enthusiastic. I was very glad I reached out to them and they have been wonderful since then."
Speaking about the inspiration behind and what he hopes viewers get from it, Lancaster said: "This is going to sound cheesy but Vincent did follow his dreams. There's a lovely quote from one of the people who worked at a Vincent motorcycle factory 'they just wanted to build motorcycles, they forgot about making money'."
The film was a hit and had a sold-out premiere, receiving a standing ovation.
Kicking off the film festival with a strong start, Cullis has high hopes for the future of Speed is Expensive.
"I'm sure Speed Is Expensive will be snapped up by one of the streamers," he said confidently.
Especially with Ewan McGregor involved, which Lancaster explained was a stroke of hard work and luck during lockdown to get him on board, we're likely to see Speed Is Expensive go on to greater heights.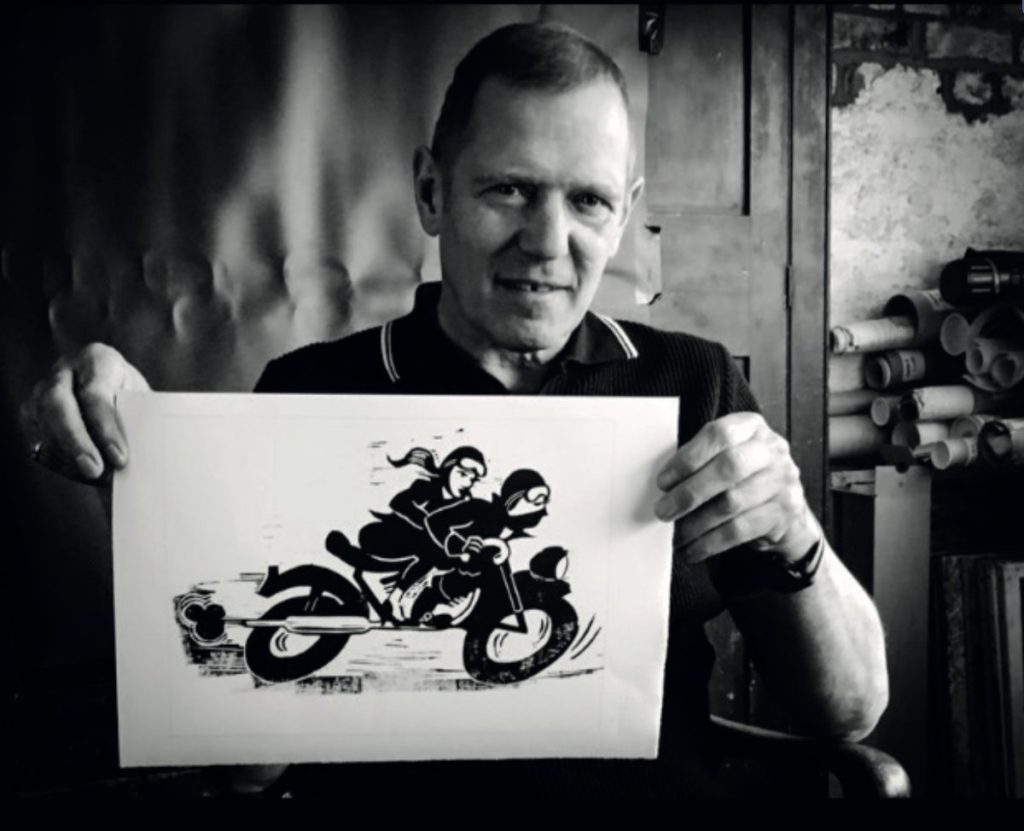 Meanwhile, there was also a big focus on sustainability at this year's festival, with panels, documentaries and films all focused on wider issues of climate change and more local problems such as sewage in the Thames.
Miranda Simmons, Sustainable Production Consultant for BFF said: "I like the fact that they've picked a day to focus on sustainability.
"I believe they have committed to it, you know, in the last three years,. They've made it important. This is the day we're going to talk about it not only in production but because Barnes Film Festival has a lot of new filmmakers, it's helping them with networking, helping them with commissioning, ideas, funding, all this sort of stuff."
She hoped this is an idea that could be shared among other film festivals, even the bigger ones such as Sundance and Cannes.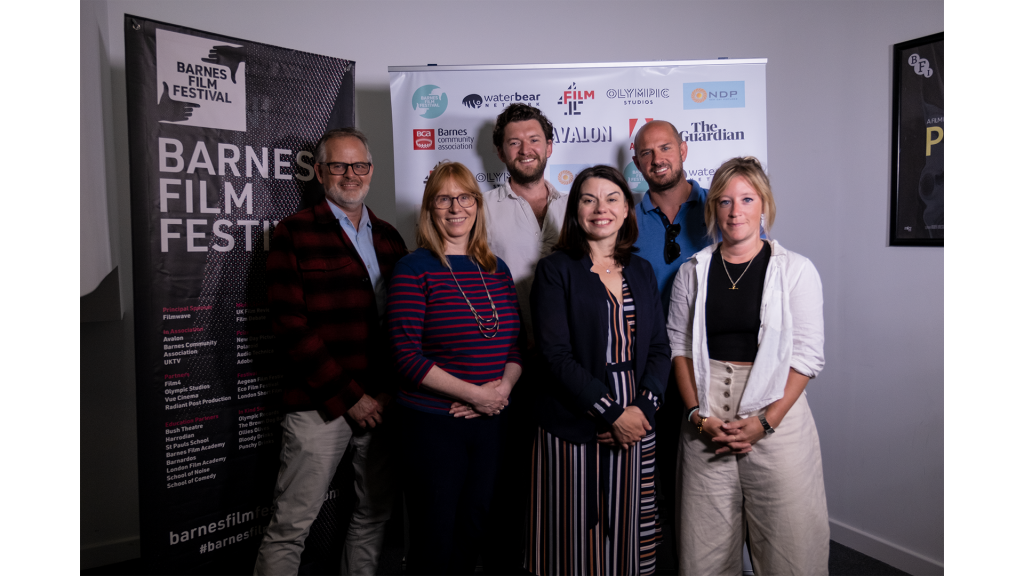 Once more tackling local issues in the area, the festival held a panel which featured Lib Dem MP for Richmond Park, Sarah Olney discussing water pollution and the practical solutions to tackle it on and off-screen.
Olney encouraged residents to write to their local politicians to make them consider climate change and environmental legislation and emphasised the importance of local community groups.
Although the festival comes to a close today, Cullis spoke about his vision for the future.
He said: "We had an interesting gaming film event and that was the first time we have entered into the gaming world and we had some Virtual Reality stuff. We've got some really techie people who are looking to do tickets as NFTs next year.
"We've got so many young, passionate people not just entering the festival but working for us. It feels like we're going to aggressively push some of the boundaries of festivals and try to do things that others aren't doing."
And due to the success of so many of the screenings, Cullis also assured much of the work would be shown again on screen throughout the year so you can catch something you wished you hadn't missed.
Featured Image Credit: Jenny Eiken Mo