Al Murray has revealed how a trip to New Wimbledon Theatre last year inspired him to take a leading role in the venue's pantomime this winter.
Murray and pantomime veteran Clive Rowe lead the cast for the theatre's production of Jack and the Beanstalk, which runs from December 9 until January 14.
Making his panto debut, Al Murray – best-known as the UK's most outspoken publican – admitted he is "really excited" about this opportunity.
He said: "I went to Wimbledon last Christmas, with my kids, to see Tim Vine in Dick Whittington.
"The show was fantastic and Tim was hilarious, and afterwards [my kids] said if you get offered pantomime, you just have to do it."
Olivier award winner and frequent dame Rowe said "it is absolutely fantastic" to return to the New Wimbledon Theatre, where he was last heard voicing Audrey II, the man-eating plant in Little Shop of Horrors.
Murray believes the most appealing thing about pantomime is the opportunity to engage with the crowd.
He said: "Audience participation – it's the ability to break the fourth wall I find really interesting.
"It's core, proper, old, entertainment."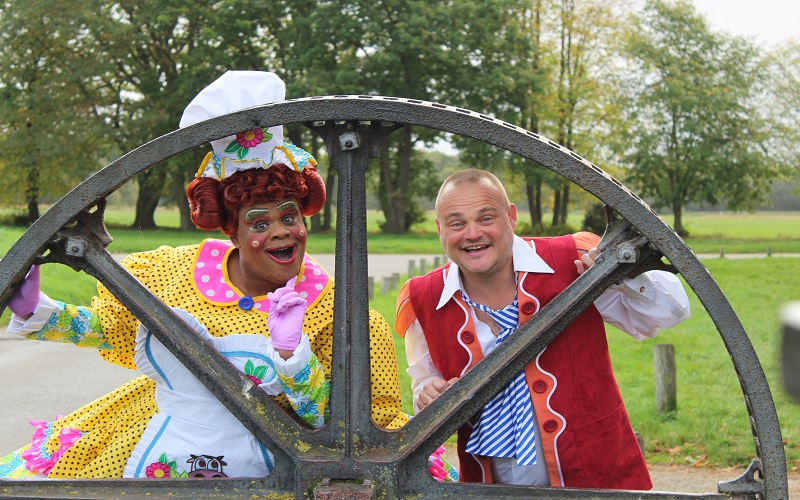 Speaking about his co-star, Murray said: "I'm in the hands of an expert, here.
"As an introduction to it, I couldn't be more fortunate; it's like being taught how to play cricket by Alastair Cook."
For Rowe, "absolute freedom of rules" is what he loves most about playing in pantomimes.
"In theatre, the structure is stifling, [but in pantomime] I can literally do what I want."
Although this idea of "organised chaos" fascinates Clive and, for him, "community is the main ingredient of a good panto."
On the show, Rowe said: "There is quite a lot of innovation in this performance, but the core of it is still Jack and the Beanstalk.
"Qdos [the show's producers] have been amazing; they've been very open to discussing everything, and they really respect the function of pantomime."
Murray also paid tribute to Sean Hughes, a fellow Perrier award winner and source of inspiration for the comedian, who passed away on October 16.
He said: "It's terribly sad; when I started out he was one of the people completely making the running, he was young, super cool, really creative, not doing what everyone else was doing, and doing things that, on the face of it, were risky – but his charm, and the fact that he was incredibly funny, meant he could do that.
"He was a profoundly talented man, and it is really, really sad."