With less than two weeks and counting until Christmas Day, the holiday season is well and truly upon us.
It is finally time to embrace the obligatory yule logs, carolling and mulled wine and pull out the Christmas jumper from the dark depths of the wardrobe.
London is buzzing with party season revelry, and the South West is at the heart of it all.
We have listed the best winter wonderland hotspots to wile away the wait for Santa with even the grinchiest of souls.
What: Shake It with Santa at Be at One
Where: Putney, Monument and locations across London
When: Throughout December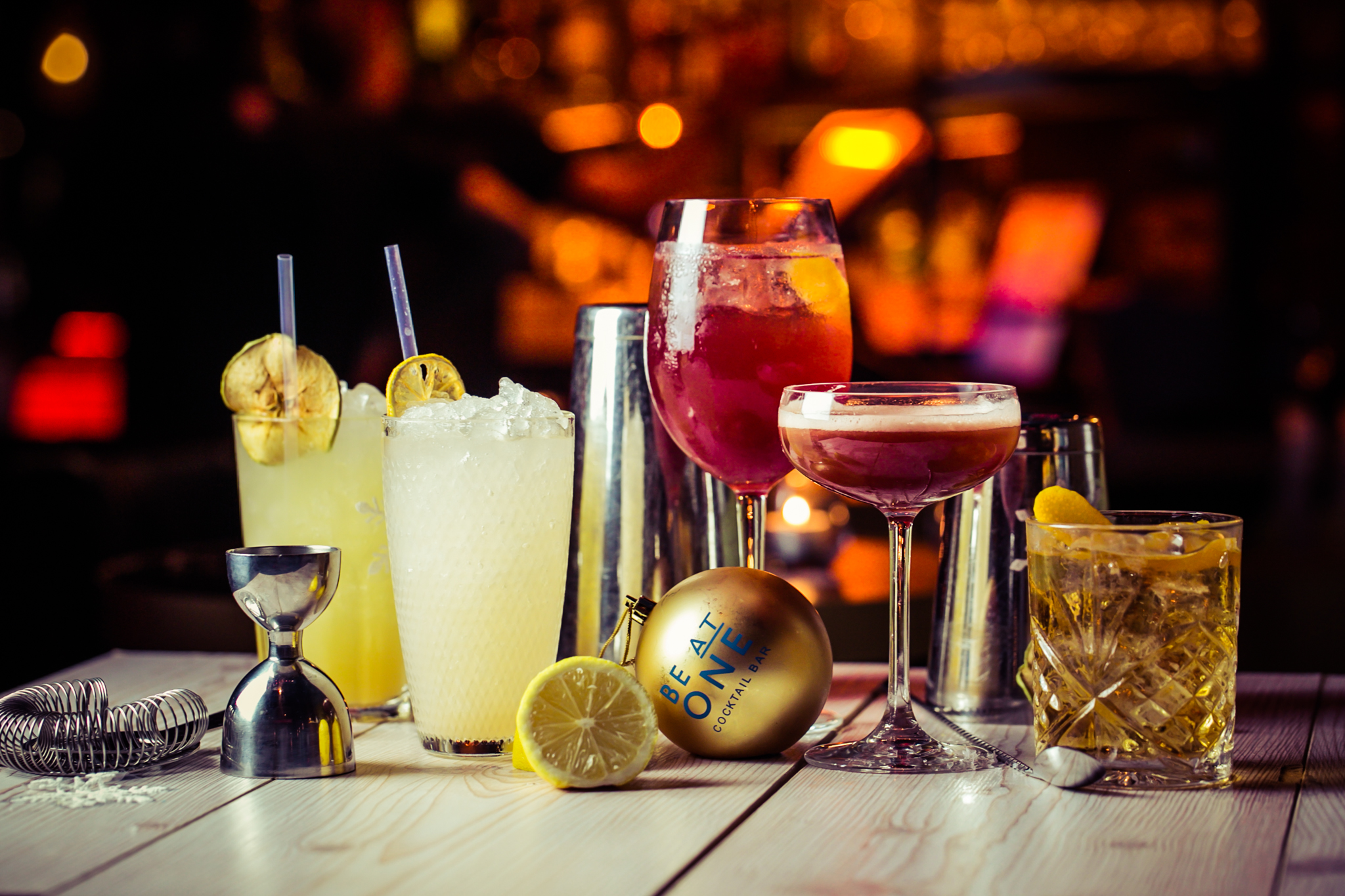 Cocktail aficionados Be at One have embraced the festive season by mixing up their cocktail masterclasses with a special visit from a blue-capped Santa.
The #ShakeItWithSantaChampagne classes give cocktails a merry twist with fun games that will challenge any self-proclaimed pro – expect anything between donning a blindfold and quite literally shaking up a potent drink with your best dance moves.
Believe us, the Monkey Shoulder cocktails and their Mumm champagne counterpart are enough to spice up any Christmas party.
With the release of a fun new advent app, casual drinkers can join in the Christmas fun too with gifts and daily prize draws galore.
Download the Be at One app to take part.
What: Elf
Where: The Spread Eagle Pub and Theatre, Croydon
When: December 18, 8:00pm
There's room for everyone on the nice list…especially for those who believe the annual watching of Elf is as traditional as decorating the Christmas tree.
Make your 2017 viewing of the classic a cosy one with free popcorn and a bar to keep the night going at this boutique cinema.
Let's just hope they haven't jammed 11 cookies in the projector…
Tickets are free and available by calling 020 8781 1134.
What: Winterville
Where: Clapham Common
When: November 23 – January 1
It's beginning to look a lot like Christmas in Clapham Common with the return of Winterville, South London's trendy Christmas village.
The outdoor experience, originally set up in 2014, is back with a bang after a year-long hiatus.
With a giant Ferris wheel at its centre, the park mixes old and new with classic fun fair attractions as well as contemporary activities such as indoor mini golf and Backyard Cinema.
Most of the attractions can either be pre-booked or accessed on the day via a token system from numerous booths dotted around the grounds.
The park offers a modest, albeit underwhelming ice rink, which will set each adult back £14 for a session of skating – however, there is a sizeable fairground decorated with a variety of rides. Whether you're an adrenaline junkie or a teacups connoisseur, there is something for everyone.
The highlight of Winterville is undoubtedly the grub on offer.
Until January 1, the Common will host some of London's best street food traders including the 2016 British Street Food winner for Best Sandwich, Le Bao.
Beyond the renowned steamed pork belly buns, Sophie Michell's duck fat fried potatoes are also a festive treat that will put your auntie's roast dinner to shame.
The park is best enjoyed on a weekday evening where you can experience the festivities free of charge.
Holding its own against its pricey competitors, Winterville is well worth a visit in this yule tide and has become South London's answer to Winter Wonderland.
What: Hampton Court Palace Ice Rink
Where: Hampton Court Palace
When: November 24 – January 7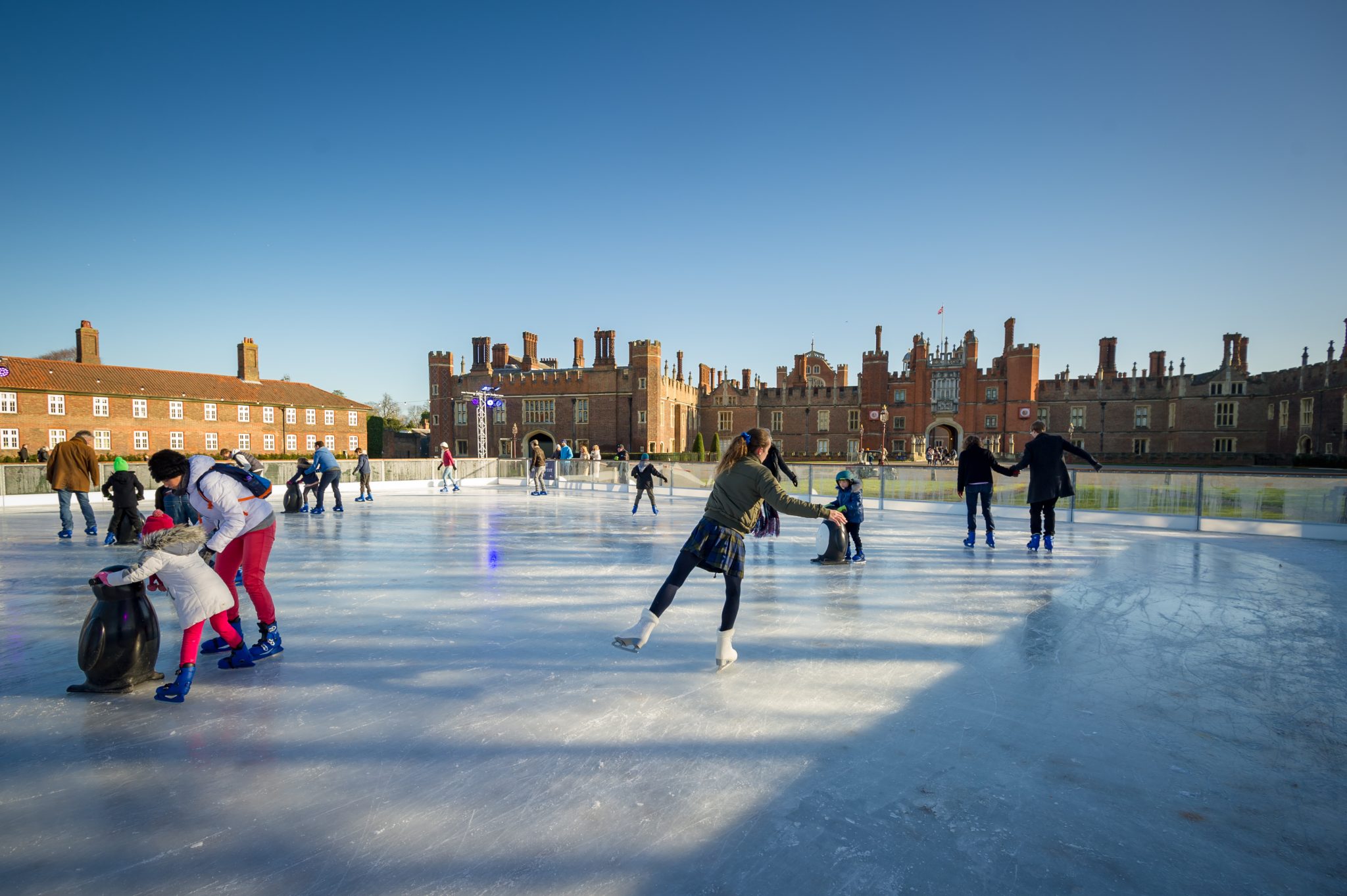 Set against the stunning backdrop of one of London's most iconic palaces, for many the opening of Hampton Court Palace Ice Rink heralds the true start of the festive season.
The brisk 45-minute skating session passes in a blur.
Despite the huge queues waiting to hit the ice, there's still enough space to stretch your legs and skate with freedom, and this venue is rapidly becoming a must for visitors of all ages.
Now with extended opening hours from 9:00am until 9:00pm, this Thames-side location is particularly appealing for families looking to entertain their children as the holidays approach.
With the venue open until January 1, there is plenty of time to visit the rink, take in the historical surrounds and make the most of Christmas.