Claire Sweeney explores the riddles of romance, dating disasters and motherhood in her new show Sex in Suburbia, which opens at New Wimbledon Theatre this week ahead of a national tour.
The musical comedy combines the mundane with the magical as Claire Sweeney stars as a 'relationship expert' who joins radio presenter Penny Crowe (Lindzi Germain) to host a late-night radio phone-in.
Penny Crowe is Britain's leading agony aunt, she takes calls from the lovelorn and desperate daters, and while she might be a master matchmaker, it remains to be seen if she can take her own advice.
Carl Patrick joins the cast playing multiple parts, from frigid footie fans, karate chopping kids and outrageous radio host, Rory Reynolds.
The raunchy and revealing storylines were co-written by Claire Sweeney and comedian Mandy Muden, they based the script on their own worst dates and sauciest stories.
Claire talked to SW Londoner about the upcoming show and how much she is looking forward to performing in Wimbledon.
"I love Wimbledon! I've performed at the New Wimbledon Theatre many, many times and I'm really looking forward to coming back," she said.
Claire even hinted that she was looking to move to the area so the opening performances of the tour will be a special night for the Putney-based actress.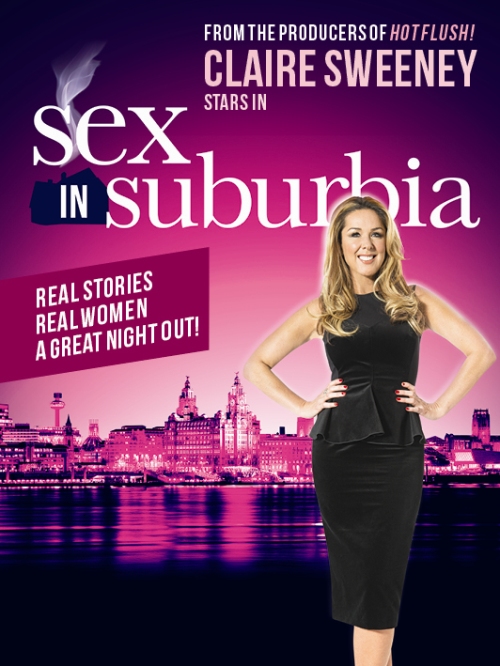 Audience members will be invited up into the action on stage to share their own stories and anyone brave enough to share their ruined relationships will be rewarded with an Ann Summers gift bag.
With sensational music to sing along to, audience members are expected to join with anthems such as I'm Every Woman and I Want To Break Free.
The show's initial run met with standing ovations and rave reviews in Claire's home town of Liverpool and we're sure this weekend's performances will make you cry with laughter.