Thousands of music fans are set to descend on Twickenham next week for a day of spoken word and music, as the High Tide Festival returns on 26 September.
Eight stages will be set up along the Church Street area showcasing jazz, reggae, rock and spoken word acts.
The free live music festival builds on the legacy of the historic Eel Pie music scene. At its peak in the 1960s, the area famously bore witness to countless blues, jazz and rock artists including The Rolling Stones, David Bowie, Cream and The Yardbirds.
Phil Penman, 58, and Kevin Jones, 60, owners of Eel Pie Records, who are organising the event, are passionate about preserving Twickenham's music scene. 
Penman said: "We want to recreate the spirit of Eel Pie Island, which was inventive, original, varied and diverse."
He added that the community support for High Tide was fantastic: "Everyone seems to be talking about it, we have had enormous amounts of support and goodwill coming our way and I think, weather permitting, we are going to have a big crowd."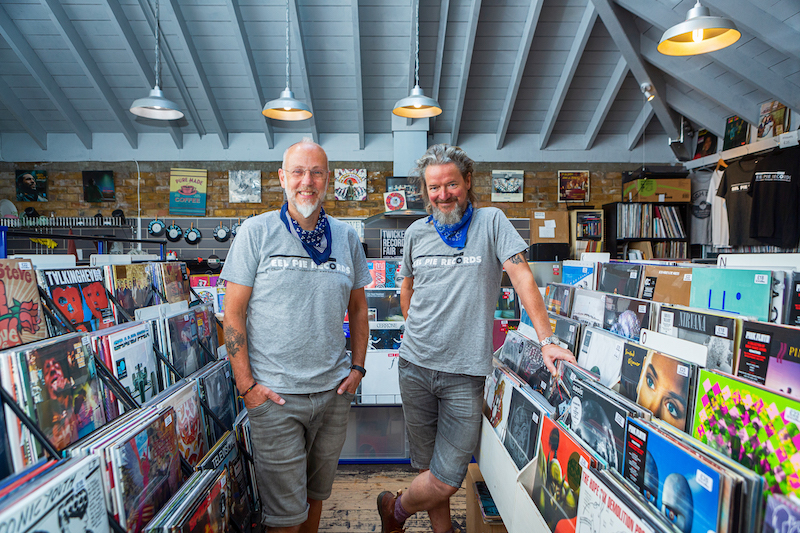 This is the second iteration of the High Tide Festival. The first, in 2019, brought in close to 3,000 attendees despite minimal advertising.
Due to the pandemic, the festival was cancelled in 2020, with the High Tide Ripples, a series of small pop-up acts, offering an alternative.
Richmond Council provided the initial funding for the event and sought out Penman and Jones to organise it. A community crowdfunder raised an extra £8,000 to help pay the performers.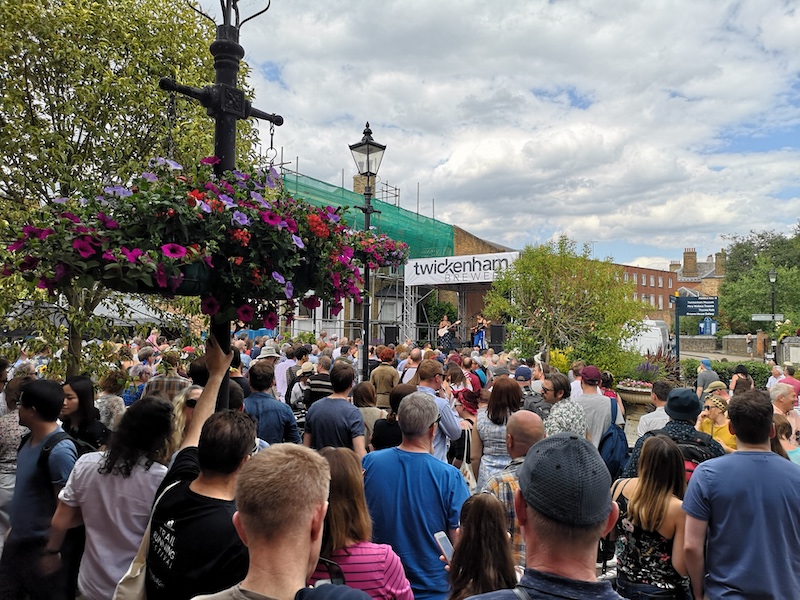 A wide array of musical acts will perform, from local artists to more prominent names such as The Desmond Dekker Band, The Errol Linton Band and BBC Young Jazz Musician 2020 Deschanel Gordon.
Gordon told South West Londoner: "I'm super excited. This is my first time headlining a festival under my own name so I'm really looking forward to it."
The pandemic means that, like all artists, Gordon has had fewer opportunities to perform. He said: "I probably took live music for granted but now every performance really means something to me and I can't wait to just experience the audience."
Several pubs and restaurants in the Church Street area are hosting stages.
One of the new locations for this year is CTZN Brew on York Street. Pub-owner Jonathan Sumner, 58, says he felt they had to get involved.
The pub is making a special Pale Ale called 'High Tide' to mark the festival.
The High Tide Festival begins at noon Sunday September 26. For further details or enquiries contact Eel Pie Records: https://www.eelpierecords.com/high-tide-2021.html.
Feature Image Credit: Jodie Davey