The push for sustainability in combination with the rapid rise of market culture has made thrifting in London an obvious choice for both local and international visitors.
The capital is an internationally recognised shopping location, home of many iconic brands, malls and markets.
The abundance of choice can make finding the perfect place to shop a challenge.
So we've listed some of the best places in London for you to go thrifting.
Camden Market
The vibrant Camden Market is actually made up of six distinct markets. 
The market appeals largely to international visitors as it has a touristy feel, with many markets selling souvenirs, football shirts and holiday essentials such as sunglasses and sun hats.
For locals, Camden can be a great place to pick up merchandise, such as your favourite artists, vinyl or your favourite football club t-shirt.
Camden is largely attractive to locals because of its diverse and reputable food market just off the canal, which offers anything from authentic Mexican tacos to Indian street food.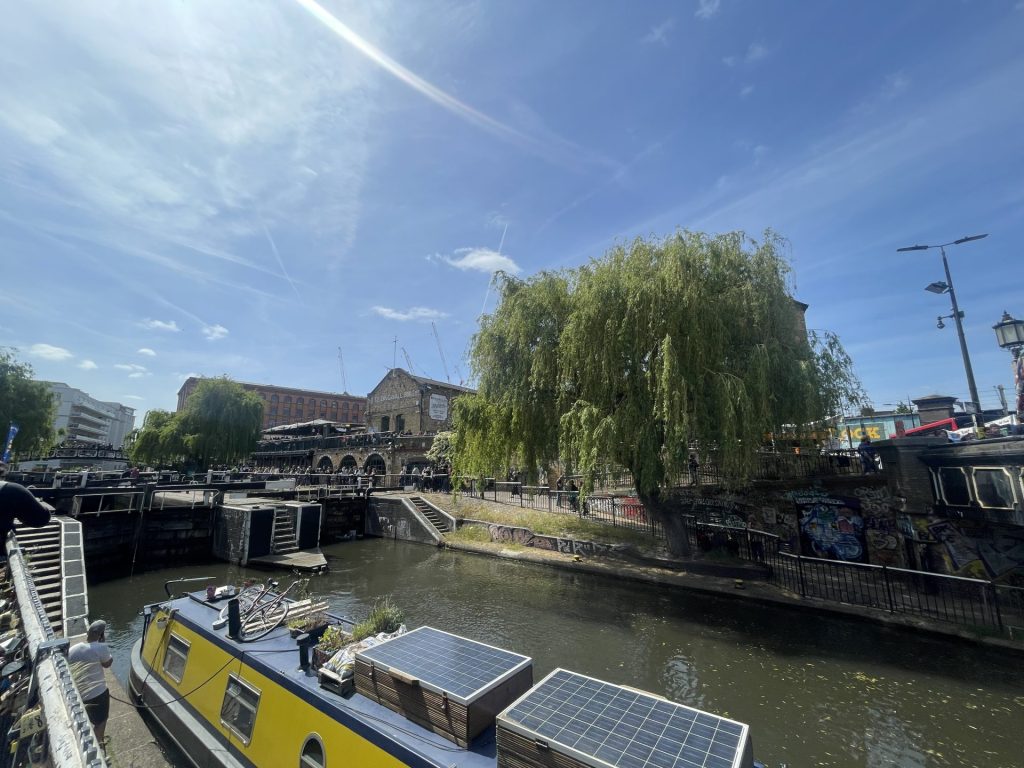 Sanjid who is a local said: "What always brings me here is the food. I am making my way through every menu item of every stall and so far have tried more than half the food stalls." 
Whether you're a local or a tourist, after a long day of shopping, you will be spoilt for choice for food options.
This market is ideal for anyone, who has an interest in collectables or would just like to pick up a nice souvenir.
Brick Lane
One of the most globally known thrifting locations in London and home to the viral and historic Beigel Bake, this street attracts locals and international visitors in the thousands.
Often defined by its urban and hipster feel, Brick Lane is also known for its availability of high quality and a wide variety of vintage, denim, leather and luxury fashion pieces.
Regular shopper Alice said the street offered a stylish sustainability that was hard to find in other places.
The tightly packed stores are ideal for the patient shoppers with a good few hours to spend, and Alice shared she would spend a whole day shopping every time she came to Brick Lane. 
The only downside is that it tends to attract younger shoppers compared to other markets in London which is often reflected in what many of the stores have to offer.
Thrifting in Brick Lane is perfect for the fashion lovers, particularly those who like vintage, Y2k or luxury fashion.
Portobello Road Market
The Notting Hill market is known for its street food and antiques, and arguably has the most authentic London feel.
From its fruit and veg stalls, to its jewels to its souvenirs, this favourably located market offers collectively the widest product range, thus making it suitable for any kind of shopper.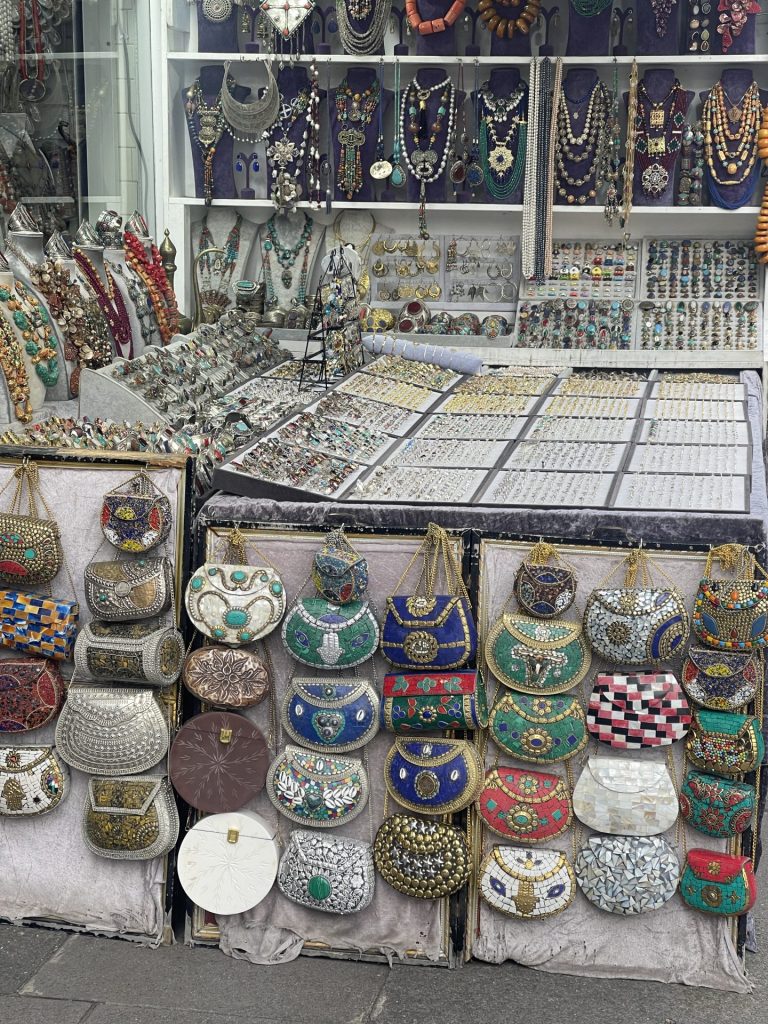 There is also a wide range of charity shops which sell anything from luxury fashion brands to recycled materials.
What makes this market unique from the others is its sense of community.
The Manager of Royal Trinity Hospice said: "I measure success through the relationships I build with customers. Many become regular shoppers and I feel like we have brought a sense of community to Portobello. 
"Shopping can be cold, with minimal customer service. We pride ourselves in service, as we have older customers coming in with their grandkids and it's not always about making a sale but taking that extra time to really get to know our customer base." 
Unlike Brick Lane, Portobello spans across a few different streets and has both streetfood and sit down restaurant options.
The market can also be easily accessed from the nearby Westfield shopping mall, making it a popular pick with both locals and international visitors.
Portobello Road is well suited for most people as it has a wide variety of products that offers something for everyone.
All photo credits: Marion Midaye