Audiences will literally be out of their seats during an immersive Tottenham-based play coming to Southwark this week.
Unique and challenging, Funeral Flowers by Emma Dennis-Edwards opens at The Bunker in Southwark on Monday.
Starring the writer as sole performer, the play promises to topple elitist visions of the theatre and represent everyone.
"I think it's a story people can really relate to even if you are not a North Londoner," said the 31-year-old actress and playwright.
Emma, ​who swept-up two awards at the 2018 Edinburgh Fringe Festival for the show, added: "One of my favourite audiences was a group of social workers from up north who stumbled across the show.
"They said: 'I know what this looks like, I know that girl and I've picked her up from school'."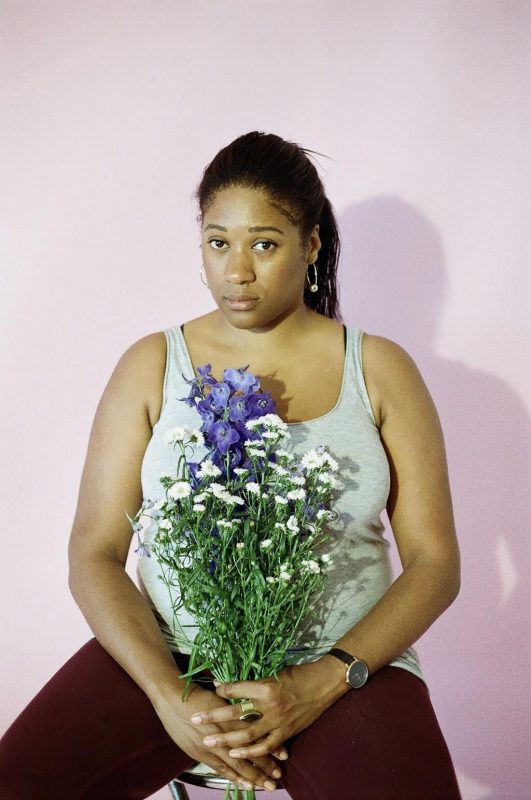 Funeral Flowers is the story of 17-year-old Angelique who wants to be a florist.
But Angelique grew up in care, with her mother in jail and boyfriend in a gang.
While her story is fiction, inspiration came in the shape of community icon Gina Moffatt, who started her flower business while in prison. She also contributed to the play.
Designed for a niche audience at the Royal Court Tottenham Festival Emma is ecstatic to bring her work back to London after their Edinburgh stay.
She said: "We are busting our gut to get to as many places as possible for those who are a little bit further out."
Emma and her female lead production team, director Rachel Nwokoro and associate director Sophia Compton put inclusivity at the forefront of their venue decisions.
And they have started a project whereby two young black people will get a free ticket every show at the Bunker.
"It's not the price of the ticket, but when you include transport it can really add up," said Emma.
She trained at the Brit School in Croydon before studying a BA at Acting East. Her first professional role was in 2010 and she has been writing and acting ever since.
Funeral Flowers is the first time she combined the two roles.
She said: "It's really fun because it's not something I wouldnot be cast as."
The actress said she usually plays strong women and has embraced the change.
As sole actor she plays a gay northern carer, an upper middle class woman in her 60s and Angelique, a young black girl.
"Our London stories are universal. It's really nice to reflect the diversity of London in one play," she said.
Emma did though point out some problems with her industry.
She said: "Money is hard. Funding is really tough in the arts, there isn't enough to go around.
"We were lucky and had funding from the art council, but if people can't come what is it for?
"Making something that is sustainable is hard, I want people to come and think this is high quality, but it's also for me."
Funeral Flowers will run from April 15 to May 4 at The Bunker.