Pop-up installations based on the Harry Potter series can be found in Covent Garden Piazza until 24 April.
A Butterbeer van and a path of giant wands belonging to beloved Wizarding World characters are among the attractions that fans of the franchise can enjoy and opened on Friday to mark the release of the final film in the Fantastic Beasts spin-off series.
This comes as the Harry Potter Photographic Exhibition opened last July in Covent Garden.
Libby, who works for the Harry Potter Photographic Exhibition, said: "It's a good atmosphere because it feels very busy, there are a lot of people around, and a lot of kids which is what we want."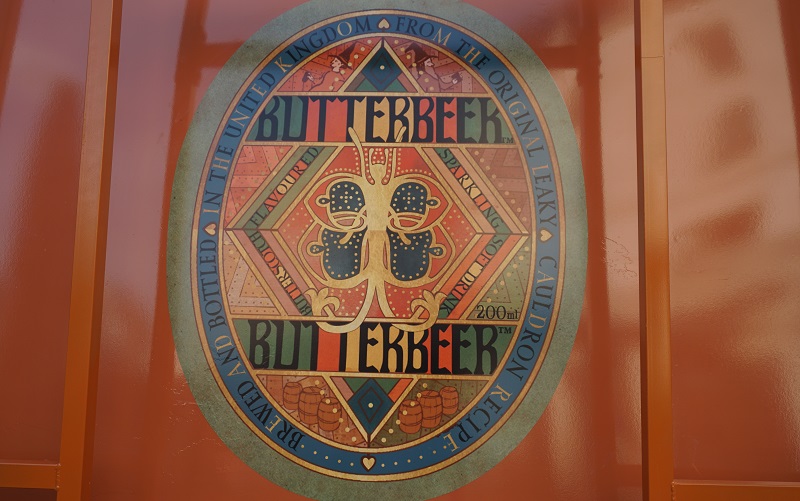 The van, which sells bottles of Butterbeer and chocolate frogs, is run by the Photographic Exhibition.
London Instagrammer Ksenia said: "It's quite fun!
"I enjoy that there are different elements, and I like that they transform major sites like Covent Garden into something even more special, so that people who visit it can have other things to see, rather than just the market."
Visitors can stroll among a series of 15-foot wands from one end to the other of the Covent Garden Central Avenue, each belonging to different Harry Potter and Fantastic Beasts characters.
Young and old alike can also take a picture sitting on a Lego installation with a chair under a sorting hat from 10am to 6pm, pushing a trolley through the wall in a recreation of Platform 9 ¾, or striking a pose in a frame next to a Dumbledore's painting.
Like other Harry Potter fans, Cynthia had come across the installations by chance.
She said: "We just came here to Covent Garden as tourists and we arrived and saw this. It looks amazing!"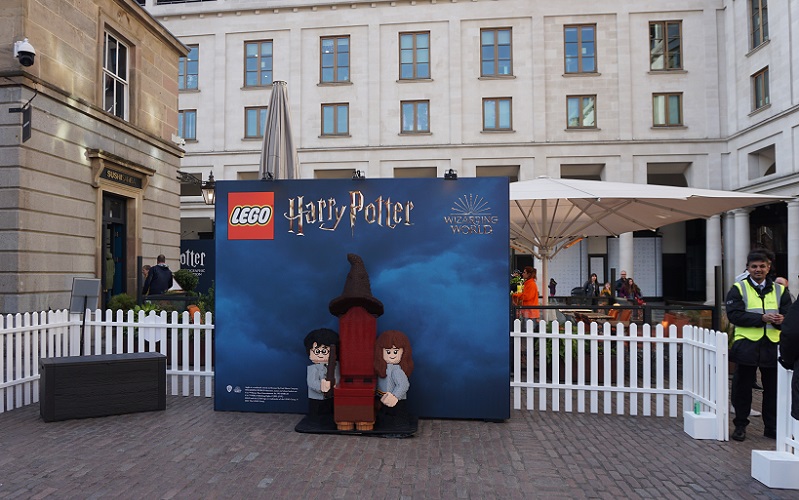 A map with a "magical creature hunt" is also available near the Platform 9 ¾ installation.
The Harry Potter Photographic Exhibition is open everyday at 45 Wellington Street, London WC2E 7BN.