A Tooting actor is set to star in a one-man show which tackles homophobic 'locker room culture' at the Edinburgh Fringe Festival this summer.
Paper Plane Theatre's production Odd Shaped Balls crowdfunded £2,200 on their Kickstarter page, meaning they are now able to take the show to the world-famous festival in August.
Matthew Marrs, 21, plays fly-half rugby player James Hall who rises to fame but struggles to come to terms with his sexuality.
He said: "I played rugby since I was about six years old, it's a big part of my life.
"Being the year of the Rugby World Cup and the recent revelation about Gareth Thomas was all very relevant, so that struck a chord with me."
Written two years ago, director Andy Twyman and writer Richard Sheridan look at how masculinity is portrayed in sport.
Andy Twyman | Director & Richard Sheridan | Writer from Plane Paper Theatre on Vimeo.
"'Locker room culture' exists, but not out of malice, most comments are made out of ignorance, like, 'ah mate, that was so gay'," said the 23-year-old.
"It's what can often cause people to struggle with in that sort of culture."
Filled with sexual references and swearing, Andy hopes this bold representation of what it's like to deal with homophobia in sport will captivate audiences.
"Anyone as young as 10 or 12 can see, or should see, this play because it's focusing on the theme of allowing to be yourself and say, 'it's ok to be who you are'," said Andy.
"Personally I think the theatre is such a fantastic platform for change and I don't believe in censorship of theatre at all."
While he eagerly looks forward to play his role, Matthew described his character as a challenging one.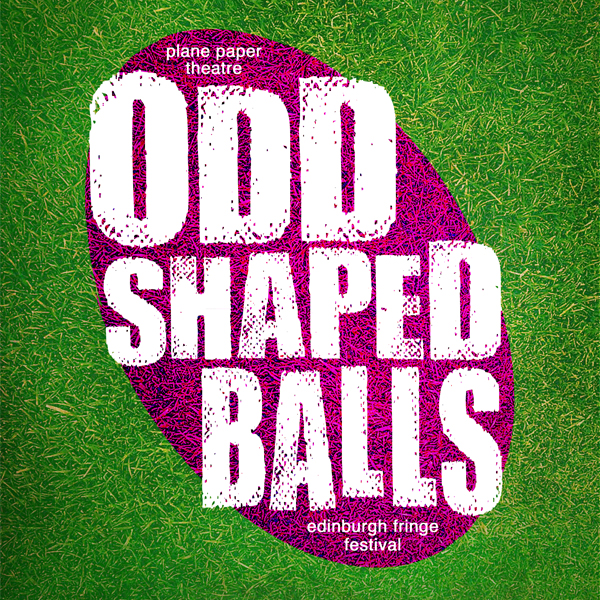 He said: "It's going to be difficult to understand what that must really feel like as I haven't directly experienced what happens in the play.
"The Fringe Festival is a sort of baptism, it's just somewhere that you need to go.
"The buzz created around it is unique and you're surrounded by very like-minded people – it's just really good fun."
With the Fringe offering limited budgetary opportunities, finding talented actors willing to work for a profit share was a challenge.
Andy said: "It's difficult to have an actor who is competent enough to play 12 roles on stage for an hour at a time and keep it going is a huge struggle –Matthew is a fantastic actor."
Plane Paper Theatre have also worked together with Pride Sports, an organisation which gives opportunities to LGBT people to take part in sport from across the world.
All profits will be donated to International Gay Rugby a charity that promotes equality and diversity.
Odd Shaped Balls will be performed at the Edinburgh Fringe Festival from August 16 to August 29, with no show on August 23.