Anything Goes, Cole Porter's multi-award winning musical-comedy will dock in New Wimbledon Theatre on January 29.
The show features hits such as 'I Get a Kick Out of You', 'You're The Top, and the classic 'Anything Goes' is based on the P.G Wodehouse book of the same name, sees tap dancing high society aboard the S. S. American.
The maritime musical revolves around stowaway, Billy Crocker, who is in love with heiress Hope Harcourt and recruits Reno Sweeney and Public Enemy #13 Moonface Martin, as he tries to win her affections.
Directed by two-time Olivier Award winner Daniel Evans, it stars Debbie Kurup, herself an Olivier Award nominee, as Reno, an evangelist turned nightclub singer, and says she is keen to show Reno's softer side.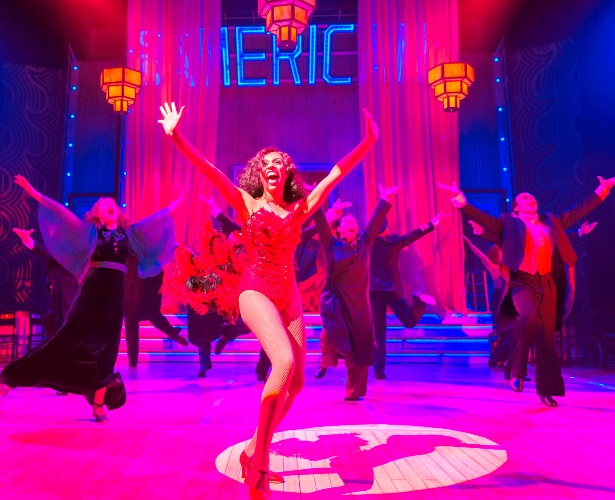 "She chooses to live her life very truthfully and without judgment, that's why I love her so much as a character," said Debbie.
"She's so open and free and I just wanted to bring truth and heart to my performance, so hopefully that's been conveyed."
The maritime musical is currently in the middle of a six week run in Sheffield, which Debbie says has been rapturously received by audiences.
People have been waiting outside the theatre to show their support and to tell the actors just how good it was!
"We've had some wonderful reviews and the audiences are just so appreciative. They are on their feet at the end," she said.
"They wait around just to say thank you and to let them know they've had a wonderful nice time. And that's so touching to know as a cast and company that we are giving people something so special."
Debbie says part of what attracted her to the role was the classic songs of Cole Porter.
"It's really accessible. It's the kind of jazz that everybody knows, so that even if you haven't seen the show you have probably heard the music because it's been around since 1934!" she said.
"Some of the songs have been sung by the greats, from Ella Fitzgerald to Nat King Cole, they are just very popular. Everyone has heard of them."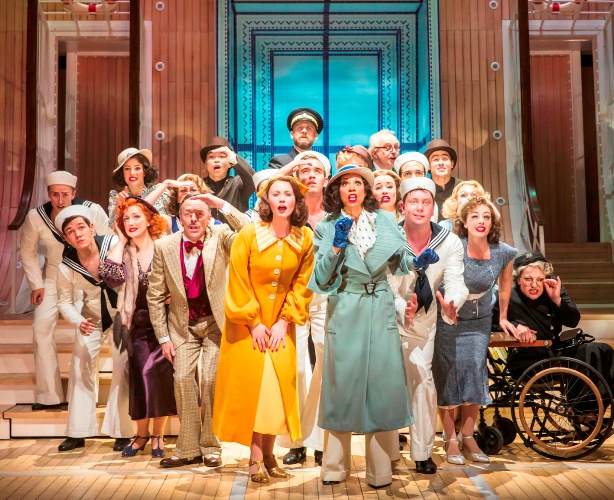 Debbie's co-stars come in the form of Benidorm actor, Hugh Sachs, and Jane Wymark, best known for her portrayal of Joyce Barnaby in Midsomer Murders.
Despite never performing with them before, Debbie is excited about the tour ahead.
"It's the first time I've ever worked with these people and it's been really lovely getting to know them," she said.
They are all such wonderful actors and it's a really cracking cast – it really is – and we're having just as much fun as the audience is so its really really great."
And she has never been directed by Daniel Evans, though says she has always been a fan.
"I've always admired Daniel but when I first met him he did actually say that he had seen me in Rent many many years ago which was quite nice to hear!" she said.
"We've known of each other but never worked together so when I met him for the first time I thought it was going to be so much fun to feature in a production led by him. He's sculpted a really wonderful production."
Pictures courtesy of Johan Persson, with thanks