This year is the 60th anniversary of the James Bond films, inspired by the novels of Ian Fleming. It is also the Queen's Platinum Jubilee year.
The Queen is a fan of the franchise. She memorably appeared in a cameo appearance with current Bond Daniel Craig, during the opening of the 2012 London Olympics.
So what makes Ian Fleming's English gentleman spy irresistible to cinema audiences, book lovers, the royal family and people of all ages the world over?
The Queen's Jubilee is an occasion where she receives unique gifts from dignitaries around the world.
What could an admirer buy for James Bond's ultimate leading lady?
David Zaritsky, 54, from Pennsylvania, USA, is the creator of The Bond Experience, a social media sensation that has 140k subscribers and over 13.8m unique viewers. He describes himself as "a huge fan of James Bond".
As Zaritsky is a collector of unique Bond memorabilia, he is well placed to know the value of these items.
He admits that his are all insured.
"To me it's more about the intrinsic value, the nostalgic value as opposed to the financial value." he explains.
As to James Bond's appeal, Zaritsky enthuses: "James Bond is a very disciplined and loyal character, to his friends, to his country, to his duty and I think that is something to be emulated."
When asked what the perfect gift for the Queen might be, he says: "There's this wonderful Royal Doulton Bulldog that has the British flag on it – I think that would be very appropriate for her writing desk".
David also hosts a book club with a large following so perhaps a unique Bond book would add to the Queen's bookshelf.
Rare book merchant Peter Harrington, located on Dover Street, a short distance from Buckingham Palace, may be of interest to secret admirers of the Queen.
A first edition, inscribed, first impression of Casino Royale can be owned for £150,000 and for those with deeper Saville Row pockets the final, revised typescript for Diamonds Are Forever, signed by the author, is selling at £350,000. Surely a gift to make any woman's heart flutter.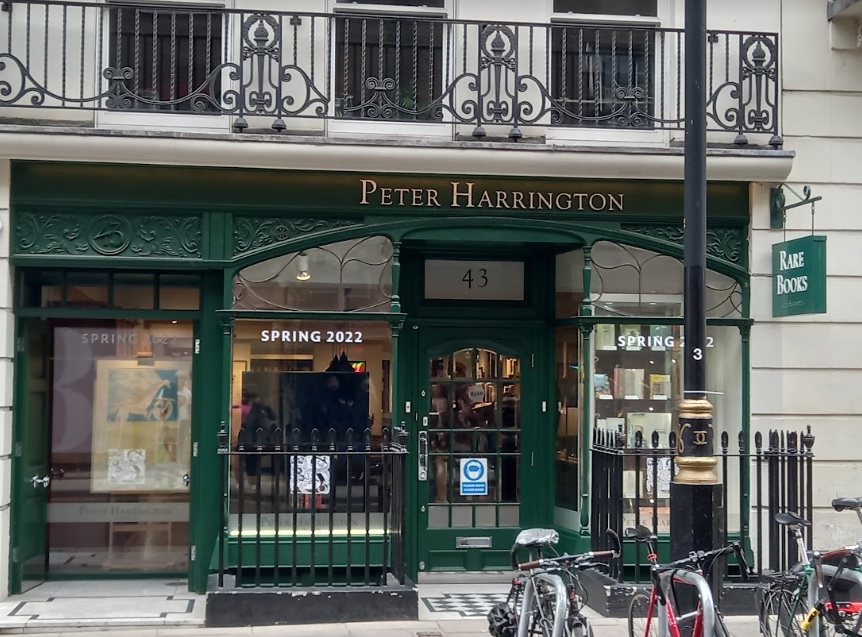 Peter Basford, Sales Manager, knows what makes Ian Fleming's books so collectible.
He says: "A book is considered to be rare if it meets three things; it must be in excellent condition, it must be scarce and most importantly it has to be desirable. One of the world's most iconic characters is James Bond, his books are hugely in demand."
Peter explained how books that have an autograph or inscription can be more valuable.
"For example, a good copy of Thunderball might be £750 to £1,000, but we had a copy of Thunderball inscribed by Ian Fleming to Noel Coward priced at £35,000.
"But we always encourage collectors to buy a book that they like – that they personally care about."