Sales of vinyl records have hit a 25-year high and small independent shops like Soul Brother Records in Putney have been reaping the benefits.
Laurence Prangell, who has owned the record store on Keswick Road for more than 23 years, has attributed the sales boom to the new-found trendiness of vinyl.
The hipster revival in the medium has led to vinyl becoming sought after once again after a huge dip in sales during the early noughties.
"There's a number of factors, for one the quality of the sound, it's much better than a CD or a digital sound and two, it's something much more tangible, it feels like you actually have something of substance rather than having a CD which is fairly small, a download which is invisible," Laurence said.
A number of high profile deaths last year also contributed to the increase in sales, with many people flocking to an artist's music after their death – five of the top 30 vinyl albums sold in 2016 were from David Bowie's discography.
"David Bowie was definitely an influence in the increase in sales last year," Laurence said.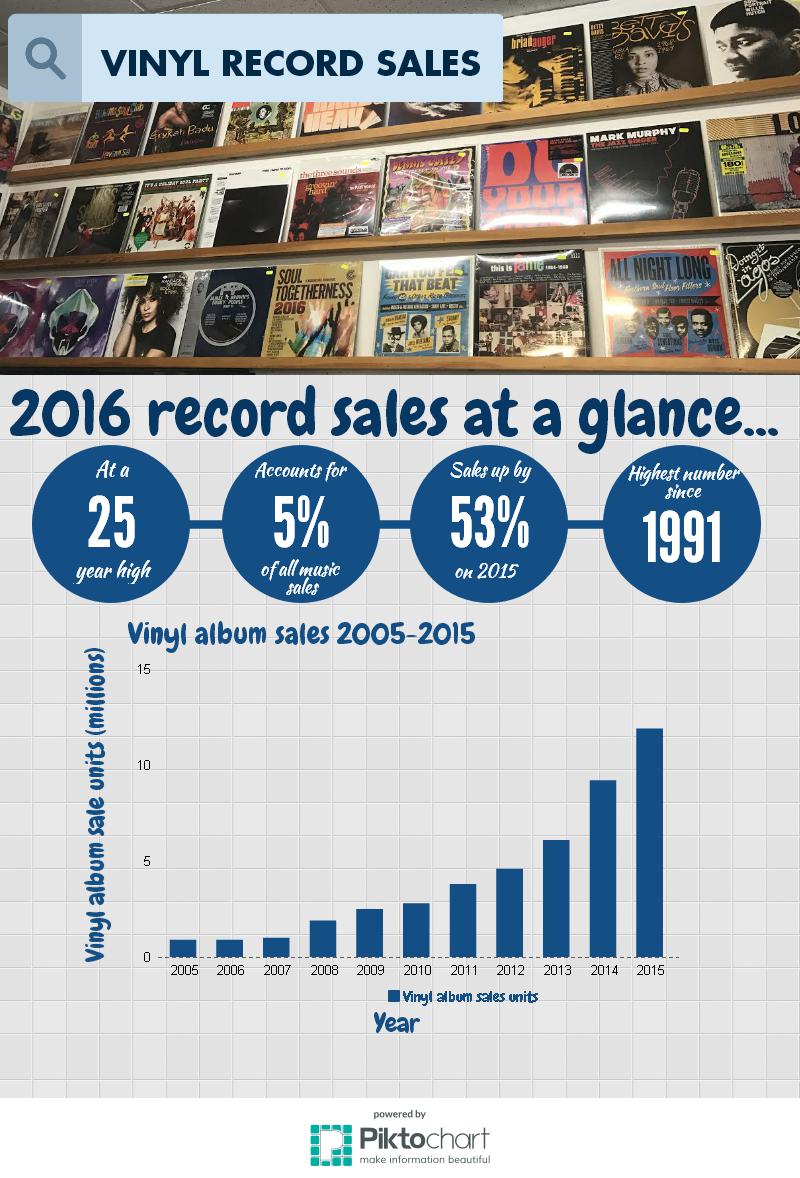 Other events such as record store day, to be held on April 22 this year, attract more customers to independent stores with special guests and live recordings in stores across the country.
"Record store day is a major thing, and this year we're coming up to the 10th anniversary," Laurence said.
"It's a major influence in terms of keeping record shops alive, and it's also been a major influence in the return back to vinyl as well."