Rolling Stones fans will be flocking to Chelsea for the launch of the Saatchi Gallery's latest exhibition tomorrow.
EXHIBITIONISM: The Rolling Stones' will be running from April 5-September 4 and will take over the entire two floors of the gallery with more than 500 original Stones artifacts from the band's personal archives on display.
Presenting never seen before backstage paraphernalia, rare instruments, iconic costumes, personal diaries, rare audio tracks and striking cinematic and interactive technologies, the show offers a comprehensive and immersive insight into the band's history.
At the heart of the exhibition will be the Stones' musical heritage that took them from a London blues band to cultural icons.
With the full support of Mick Jagger, Keith Richards, Charlie Watts and Ronnie Wood EXHIBITIONISM looks back through every facet of the band's legendary career and will be the largest touring experience of its kind to be staged by a band or artist.
Jagger said: "We've been thinking about this for quite a long time but we wanted it to be just right and on a large scale.
"The process has been like planning our touring concert productions and I think that right now it's an interesting time to do it."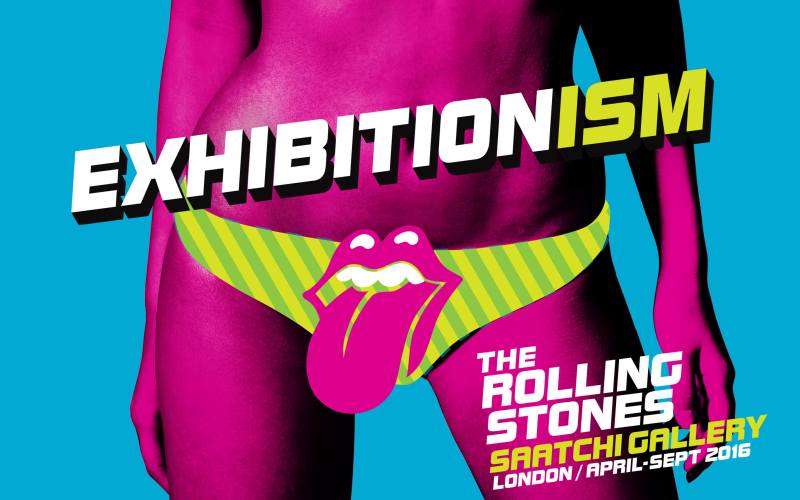 The project has taken three years of meticulous planning and includes collaborations with various artists and designers including Andy Warhol, Alexander McQueen and Martin Scorsese.
Sponsored by DHL, the exhibition will undergo a four-year international tour after closing in London in September.
Tickets are available from the Saatchi Gallery.
Images courtesy of Rolling Stones archive, with thanks