A Kingston record shop hosted the lead guitarist from one of the best-known bands from the 1980s, The Smiths, this week.
The rock legend, Johnny Marr, 58, visited the Banquet Records shop to meet fans and sign vinyl records of his new album, Fever Dreams 1-4, released 25 February.
Marr is on a whistle stop tour of record shops to promote his new album, and Banquet Records is one of these shops set up to cater for these tours for many artists alike.
The shop owner, Jon Tolley, 44, told South West Londoner: "It's an important part of what we do as a business but also as what we do as a community. It's great to be the facilitator of that.
"Johnny Marr is the person who wants to support and meet fans and wants to be a part of something.
"He does seem very grateful for still having an audience to play for, he's very appreciative of his fans, and it shows.
"He likes the vibe of Kingston!"
Tolley added that there were people from all ages who came to see Marr and, though his fan base is typically older, younger people still love the Smiths and are still getting into them these days.
The shop is no stranger to well-known acts.
Being open for more than 40 years it's had a lot of time to build its reputation and it recently has hosted huge names like Billie Eilish, Stormzy, McBusted and many, many more.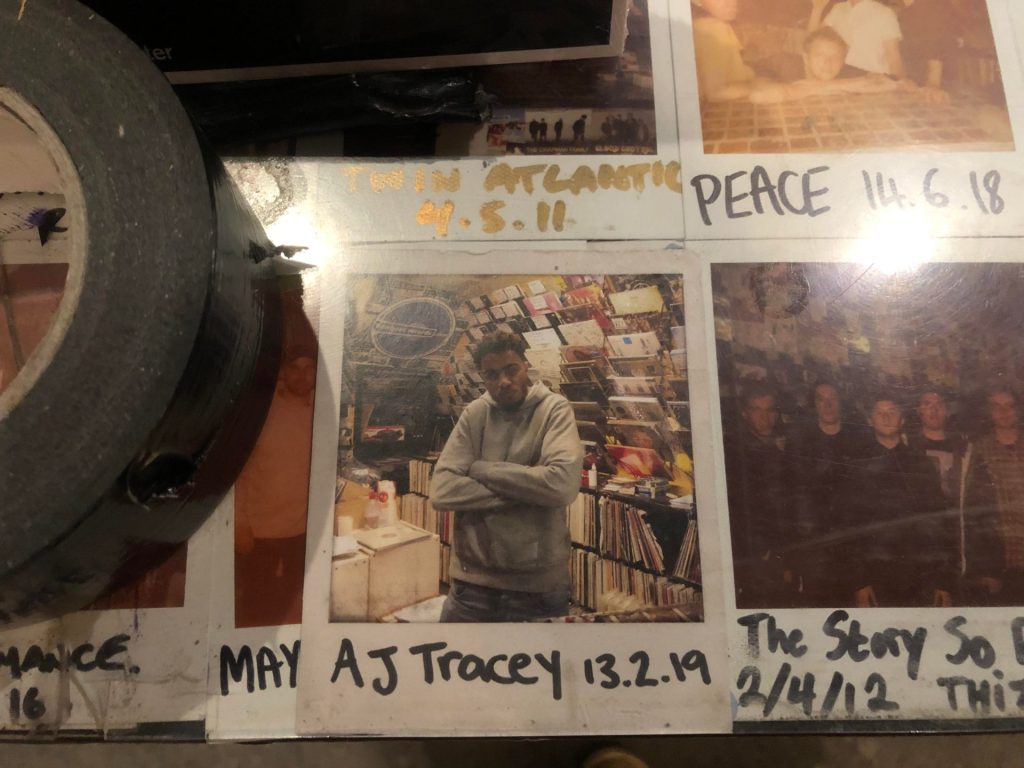 Some of these events end up having mile long queues with a 10 hour wait to get in.
Tolley claimed the shop is the hub of the music community in Kingston and he also helps organise gigs for many artists under the Banquet name.
They use different venues around Kingston for this, the main ones being PRYZM, St John's Church and Fighting Cocks.
Johnny Marr will be playing at one of these events put on by Banquet 25 April at PRYZM, but it's not the first time he's played for Banquet as he also played in Kingston when he was with the Cribs, 2008 – 2011.
Banquet hosts about 200 of these events every year with yet more stars coming soon.
On Tuesday Bryan Adams is performing and on Wednesday they have Biffy Clyro as well, both at PRYZM.
Tolley says the stars like coming to his shop because they work with big names quite regularly, so star struck employees getting in the way of work is not an issue.
He said: "It's not like 'Oh my God, Jonny Marr!' for us. It's a bit more of a working environment.
"Albeit, when you step back objectively it is you're like 'Oh my God, he has been involved in some of the most important albums and songs that we know'.
"We aren't in it to be millionaires. We do try to be more than just trying to sell stuff to people.
"Music fans are music fans. Sometimes they want to buy records, sometimes they want to go to gigs or clubs and sometimes they just want to know about music and interesting facts and we're there to provide that for them."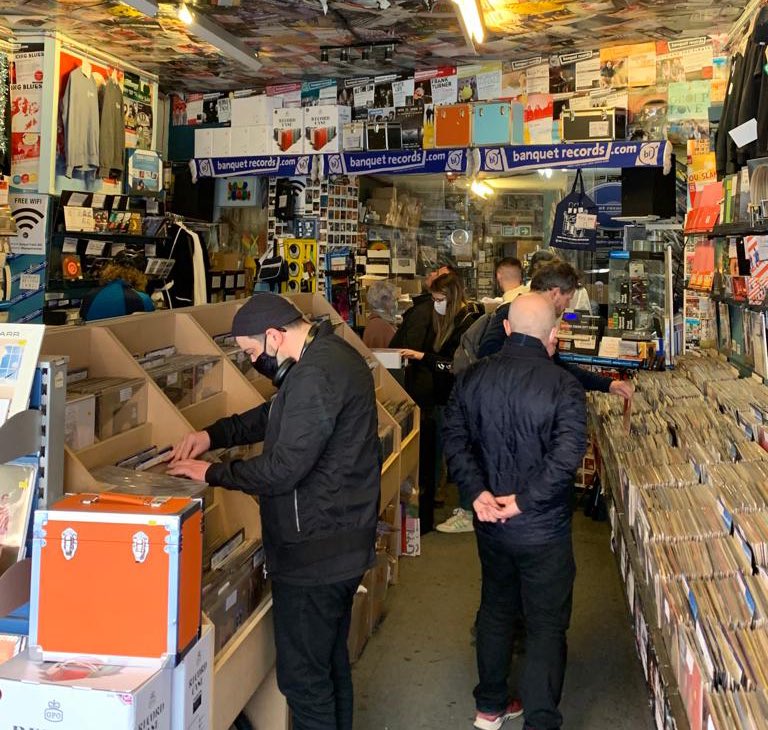 The shops online presence is a big player in their pursuit of satisfying these extra needs.
They have a TikTok and on their Twitter Tolley makes short videos about the music scene in the local area, like this one about lost dance venues in Kingston.
Tolley also commented on the importance of independent businesses.
He said: "When you support independent businesses there's always something that they're giving back to the community.
"It's about where that money goes. So, do you want that money to go to a local business who's supporting things that you're interested in, or do you want it to go to a big corporation where the drive is about increasing shareholder's profitability over doing stuff which is cool?"
"Johnny Marr, he's one of the good guys. He's very supportive of independent record shops and of music.
"We're all fighting the Amazons of the world, and the Tescos of the world. There's more to the Highstreet than that."