Many things conspired this year to make Bushstock a stunning success.
From the glorious weather to the blend of acts and venues, every aspect of this increasingly popular event seemed to fall into place seamlessly.
One of the strengths of Bushstock over the years has been the sheer variety of acts on offer. Whereas many one-day festivals end up either deliberately or unwittingly pigeon-holing themselves in particular genres, Bushstock has skilfully constructed line-ups with endless variety.
That they can do this is majorly down to the seven venues in Shepherd's Bush they use: from the nigh-on spirituality of St Stephen's Church to the raucous Sindercombe Social, the outdoor stage at K West Courtyard and the intimate surrounds of The Library at Bush Theatre, each building and artist is paired up perfectly.
Kicking off the day at K West Courtyard was Grace Carter – powerful and melodic on record, her bombastic stylings lit up Bushstock's only outside venue and attracted a sizeable crowd depsite her early start time.
Angie McMahon and Maisie Peters offered contrasting styles over at The Library, enchanting the small crowd. Maisie in particular uses her set to fully showcase her musicianship, allied to the sort of beautifully crafted lyrics that suggest a very bright future ahead.
While Bushstock again delivers on its promise to deliver top-class emerging talent from across the globe, there is a special delight that comes from a local act thriving at her hometown festival.
Abi Ocia, who lives just ten minutes away, was in every sense right at home in St Stephens Church.
Such an exciting performer, and making a first appearance in Shepherd's Bush as a solo act, her background as a church singer was fully evident, that voice filing every crevice of the ancient building.
Eight years in, Bushstock organisers are undisputed masters of unearthing gems — with several on display here.
Yet at times that almost seems to work against the festival. While The Library is a brilliantly intimate and charming venue and the acts playing there were perfectly suited to it, the 60-capacity limit meant that, for its entire evening session from 5pm, it was a one-in-one-out situation.
When you have such a high-profile headline act as Billie Marten, it seems a little ludicrous that you'd allow only 60 (plus those hanging precariously on the window edges outside) of the thousands of festival-goers to watch her live.
Having previously seen Billie at St-Giles-in-the-fields, I can testify she can create magic in a church as well as a library, so why not give her as wide an audience as possible?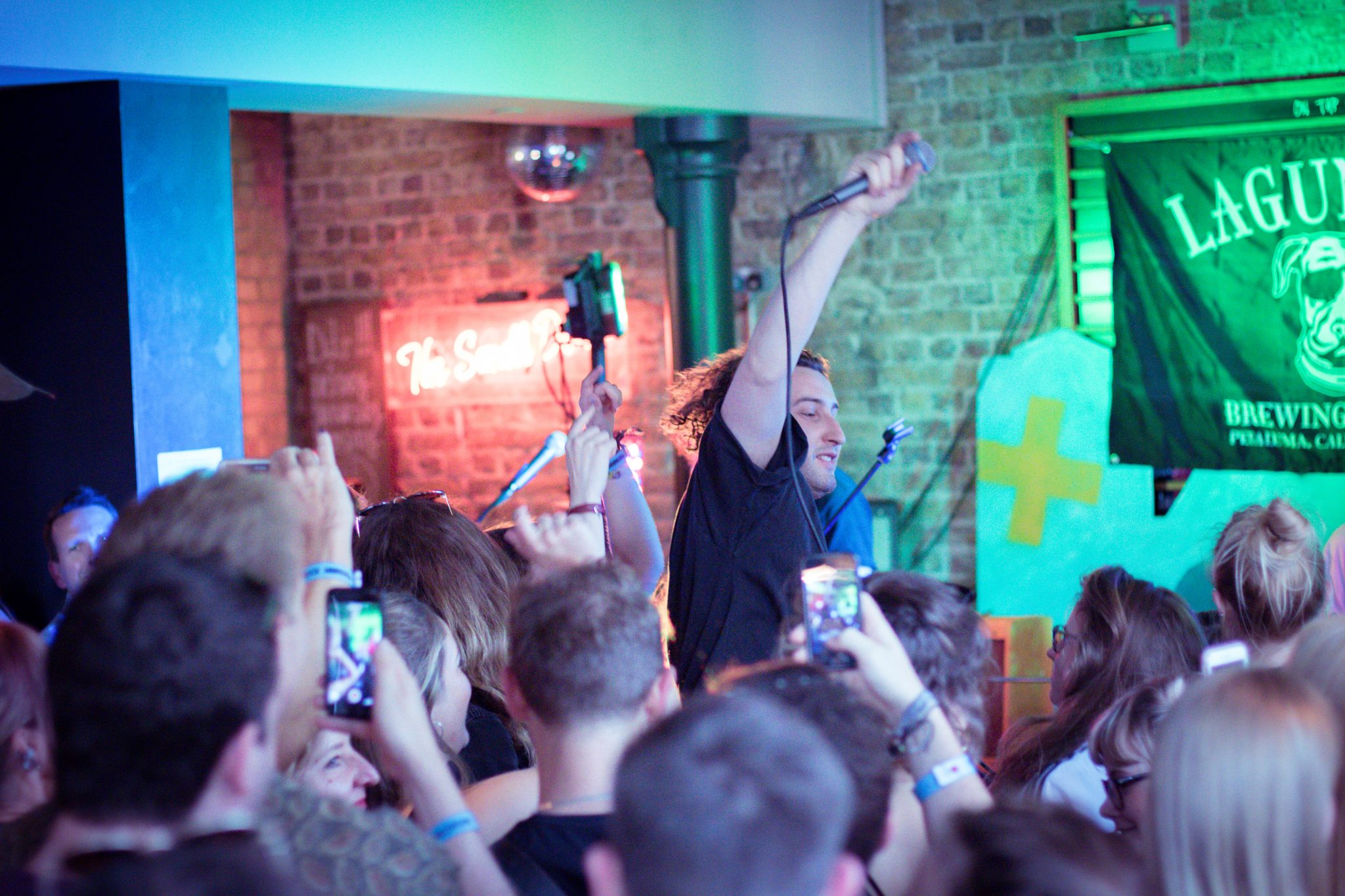 Away from the oasis of calm Billie brought upon The Library, Sea Girls were whipping up a storm of their own, creating joyful chaos in the busy Defector's Weld. Again testament to Bushstock's commitment to embracing all acts, the band brought their a-game and were rewarded with a bumper crowd.
As The Library wound down for the night, the other venues just seemed to be reaching their peak: Aquilo overcame technical tribulations to deliver an energetic and enjoyable set, while Sam Fender did his level best to bring the Bush Hall crowd to the boil in time for headlining act Flyte.
The more established Bushstock becomes, the more eye-catching its headliners become, and Peace certainly lived up to their billing with a whole-hearted display to close things out on The Courtyard.
Ultimately, Bushtock achieved what it set out to do: bringing together venues and acts to highlight the demand for, and quality supply of, live music in west London.
Header image credit: Colin Hart