Cole Porter's multi-award winning musical-comedy Anything Goes has docked into Wimbledon bringing with it hedonism, comedy and a stellar musical line-up.
When classic hits such as I Get a Kick Out Of You, It's De-Lovely and Anything Goes are belted out and performed with pizazz in the first half you know you're onto a good thing.
The musical charts stowaway Billy Crocker's attempts to win the affections of heiress Hope Harcourt using recruits nightclub singer Reno Sweeney and Public Enemy #13 Moonface Martin.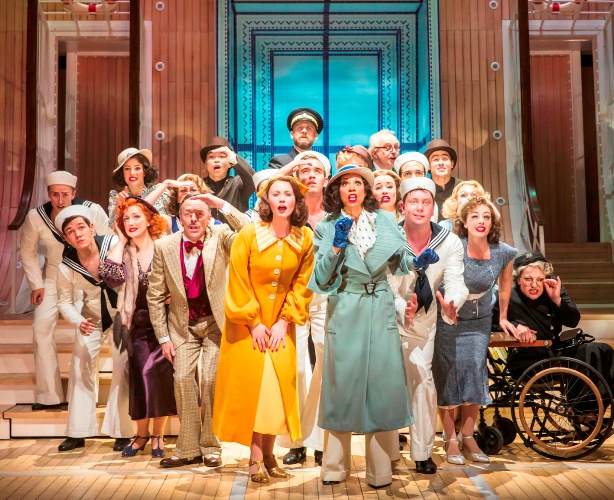 Matt Rawle and Zoe Rainey are perfect matched in voice and looks as the love-struck pair, but it's Olivier Award nominee Debbie Kurup who steals the show as the suitably outrageous and saucy songstress Reno Sweeney.
Her amazing voice, comedy acting and fabulously frenetic tap dancing style means she's the whole sassy package that makes the show.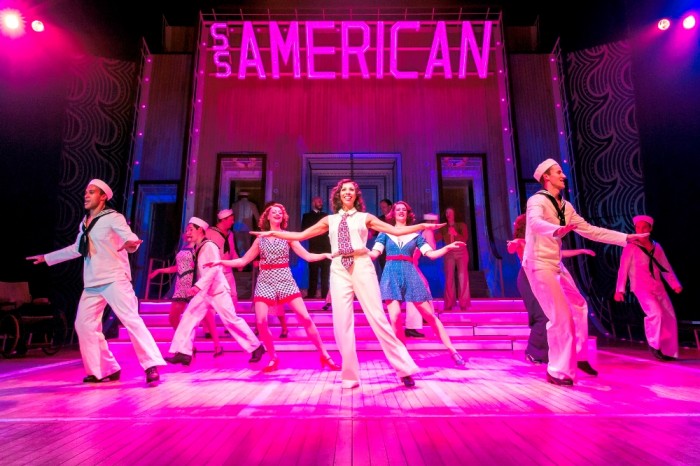 Hot on her marabou-feathered tail is the hilarious Stephen Matthews whose portrayal of the archetypal English gent Lord Evelyn Oakley had audiences in stitches.
Highlights of the show was the classic hit Anything Goes and the evangelist-inspired number Blow, Gabriel, Blow which transported the audience into the heart of a hedonistic nightclub.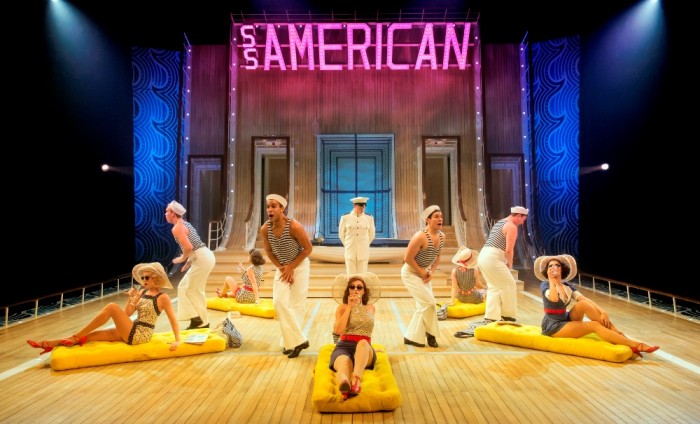 Combine the talent of the cast with the visual spectacle produced by Richard Kent's art deco set, stunning costumes and a healthy dollop of maritime mayhem and you're in for a de-lovely evening.
Pictures courtesy of Johan Persson, with thanks