AFC Wimbledon maintained their Division One South East lead by four points following a fiery 3-0 victory over Actonians in the FA Women's National League at Rectory Park.
The league's top scorer Ashlee Hincks showcased finesse after a stunning free-kick broke the deadlock deep in the second half before tripling the visitors' lead in stoppage time to bag her hat-trick.
The home side remain seventh despite a great fight, as their efforts fell short of capitalising on clear-cut chances.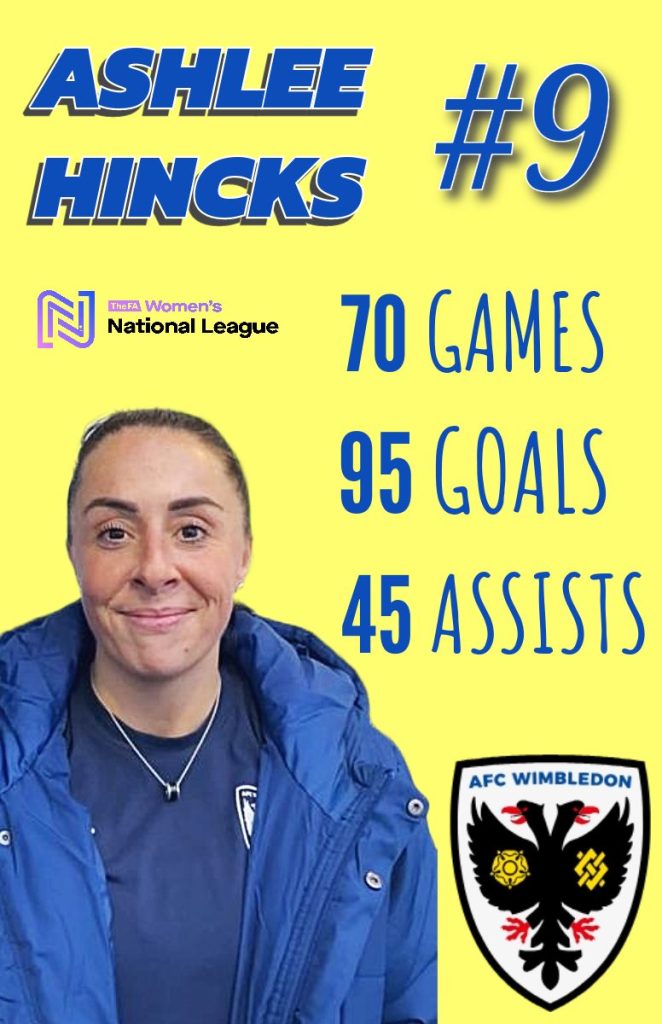 The Dons sit first comfortably above Norwich City, who have a game in hand, with eight wins and only one defeat this season.
A solid defensive display from the home side kept Wimbledon detained in the first half with counter-attacks from both teams but no troubles were created for either goalkeeper.
A clearance from Jennie Brereton initiated a rapid counter-attack for the hosts with Amber Dredge feeding a great ball to Jasmine Williamson who was quickly dispossessed.  
Actonians' low block kept the opposition's fiery frontline quiet with the scoreline level at half-time.
The second half saw tensions rise as Wimbledon's Rosie Russell showcased brilliant footwork playing the ball into Molly Childerhouse who fired a shot but was denied by Elisa Dogor.
The away side showed a sign of things to come when Hincks' free kick from 35 yards rattled the crossbar.
Tori St Clair responded with a run-in behind the Dons' defence but was moved off the ball by Kelly Highman to end her efforts.
In the 72nd minute, Hincks' sensational set piece from 40 yards out soared past Dogor into the net to give Wimbledon the lead.
Actonians had the opportunity to respond on 85 minutes but Mara Bramwell sent a free-kick over the bar.
In stoppage time, a frustrated Actonians slip away with Hannah Billingham assisting Hincks who swiftly moved past the defence to chip Dogor and double their lead.  
A defensive error from Keishia-Farah Luboya gifted Hincks with the third, as she slotted it into the bottom left corner to secure her hat-trick and three points for AFC Wimbledon.
Post-match interviews: