Sutton United have thanked fans after their donations played a pivotal role in navigating the club through the financial difficulties of the coronavirus pandemic.
Launched in August, engagement with the ongoing 'United We Stand 2020' scheme has seen fans raise over £43,000 to help offset the shortfalls of a variety of revenue streams.
Club officials had estimated a £200,000 loss of income between March and September, not only due to the absence of fans but also as a result of losses relating to advertising, venue hire, merchandise, and numerous other sources.
All who donated, currently numbered at 511, have received a limited-edition pin badge and have been entered into an ongoing weekly draw, with prizes ranging from replica shirts to watching the team train and lunch with manager Matt Gray.
Vice-chairman Adrian Barry, who was heavily involved in the scheme, said: "This was a way of reaching out and saying, we're in this together and we really need your help to get us through this period.
"We really didn't know what the reaction would be, we were hoping that it would capture the imagination and that people would understand the plight of local clubs, but we've been quite overwhelmed by the responses.
"It is pretty stunning and if ever there was a demonstration that Sutton United is in it together as a community club, this scheme really showed it."
Barry has been particularly touched by the variety and creativity of the donations, which have come in amounts little and large from supporters young and old.
He said: "There's been some great stories, it's really quite humbling to see how important the club is to people.
"We had kids giving up their pocket money, and people who have also been badly affected by the pandemic putting in money, on a kind of standing order, on a monthly basis.
"Other people who said normally I'd have come down and had two or three pints, I'll give you the equivalent I would have spent had we had the games on."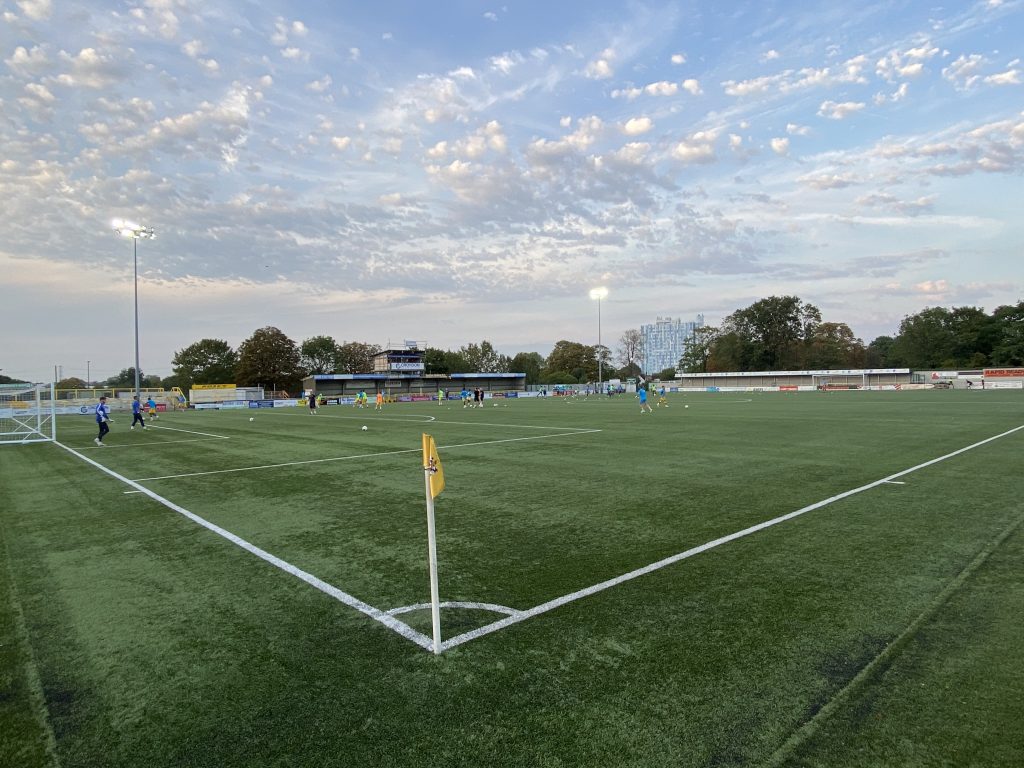 The financial implications of the pandemic on football clubs, particularly those in the non-league tiers, and the government's response to such issues, has received widespread coverage.
Earlier this month, chairman Bruce Elliott criticised inconsistencies in government guidelines that prevented the 'elite clubs' of the top six tiers from hosting fans in stadiums.
Such rules ordained that fans could not attend Gander Green Lane to watch Sutton United, but were allowed in to watch Sutton Common Rovers, who groundshare with the National League side.
Despite controversies, the club have expressed their gratitude for the government's furlough policy and recent £10 million National League support package that have accompanied the 'United We Stand' scheme in their financial plans.
Barry said: "We were mindful that there was quite a big income hole to be filled because of Covid, and whilst we were able to take advantage of the furlough scheme up until the players returned to training in August and the grant and rebates, there was still a sizeable gap to fill, so we put together this scheme.
"It formed part of a strategy. The Sutton United board of directors had been meeting every week on Zoom since the middle of March.
"Throughout that whole period we had been examining literally every income and expenditure line, and taking advantage of the furlough scheme was an absolute god send for us as it was for many football clubs.
"We're still going and it's helping to enable us to fill the gaps as best we can at what is a difficult time for all clubs at this level, above and below too."
The positivity surrounding the scheme has been reflected by results on the pitch, as a 2-1 victory at Yeovil Town last night moved Sutton up to third in the National League table.
Those interested in donating to the 'United We Stand' scheme can do so here.