Corinthians' Brasileiro clash with title favourites Flamengo featured a hotly anticipated competitive debut for the Sao Paolo giants.
It wasn't any of their players, however, but their kit, a brown, blue and pink third shirt made by Nike in tribute to 'brothers in football' Corinthian-Casuals.
Casuals press officer and programme editor Stuart Tree said: "It's mad to think that a little club that plays off the slip road of the Kingston bypass in Tolworth has been recognised via a kit from the two-time Fifa world champions.
"When you step back from it a little bit, you think 'that's a bit weird'. But it fills us with immense pride."
Corinthians boast two Club World Cup titles and count Socrates, Rivelino and Ronaldo among their former players.
Corinthian-Casuals are more used to facing the likes of Bognor Regis Town, Bowers & Pitsea and Folkestone Invicta in the seventh tier of English football, the Isthmian Premier.
But it was the pioneering Corinthian FC – one of the two sides who merged to form Corinthian-Casuals in 1939 – who inspired five railway workers from Sao Paolo to found their own club when they toured the country in 1910.
The result was SC Corinthians Paulista, and 110 years later the most unlikely of friendships continues to flourish between the two teams.
Tree said: "It means the world to us. There's not many other clubs that can have such a special friendship between them.
"We love everything about it."
That has led to the curious situation where the Casuals are better known in Brazil than Tolworth, with the South Americans accounting for 'about 95 percent' of the club's 140,000 Facebook followers.
Corinthians fans still visit the Casuals' King George's home ground on a weekly basis, while the club website has a dedicated Portuguese language section for 'Corinthianos' making the pilgrimage to south west London.
Tree explained: "We've literally had fans in tears before when they've arrived at Corinthian-Casuals. They treat it like we treat Wembley, it's hallowed turf.
"To them, they're standing on the pitch of their forefathers, even though we've only actually been there for 30 years.
"But that's not the point, it's the home of Corinthian-Casuals and they love that."
In 2015 the Casuals made the return trip to Sao Paolo for a historic friendly against their more illustrious brothers at a packed Arena Corinthians.
The non-league outfit were greeted by hundreds of fans at the airport when they arrived in Brazil and were treated like 'Premier League superstars' for the duration of the trip.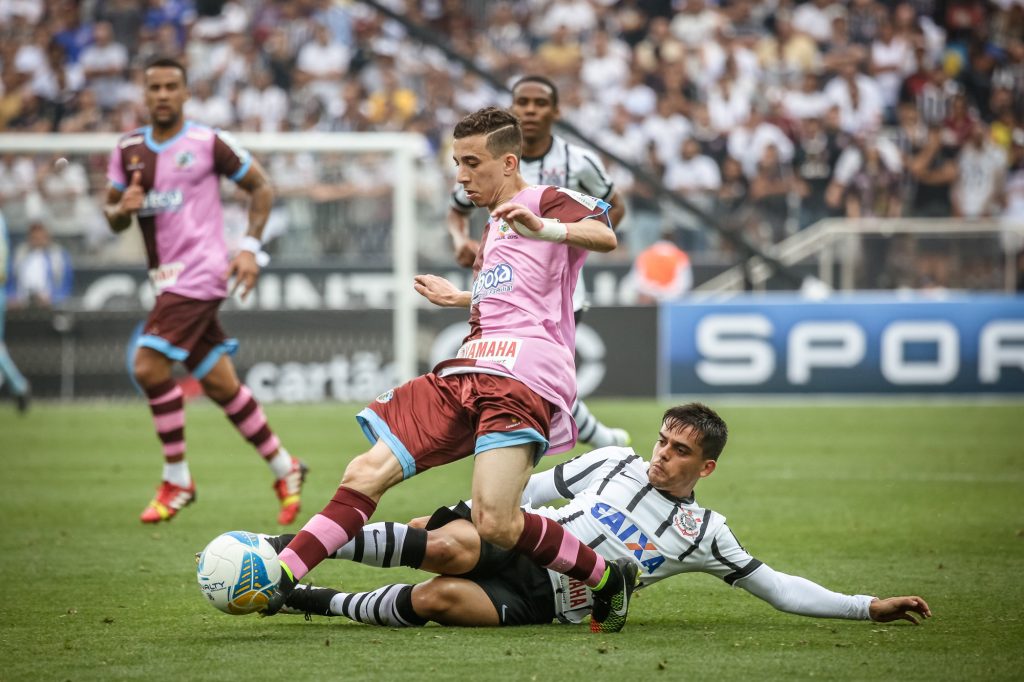 Tree, who was the photographer documenting the tour, said: "It was fantastic, an unbelievable experience. The word I always use when asked about it is surreal.
"You walk out and you think 'this is insane', there's 30,000 people in this stadium and you're watching your mates who play weekly against Faversham or Carshalton.
"I remember just running on adrenaline for ages and ages after and I wasn't even playing."
The match ended in a 3-0 win for Corinthians after the Casuals held them to a goalless draw at half-time, but the most symbolic moment came when the referee stopped play for legendary striker Jamie Byatt and Danilo to swap shirts.
It was a nod to when the great Socrates donned the Casuals' chocolate-and-pink to play 15 minutes for them in another Sao Paolo friendly in 1988, and ensured Byatt became the first Englishman to play for Corinthians.
He almost became the first to score for them too when he found himself in a promising position, only for Luciano to slot the third goal instead – much to the home fans' dismay.
Tree explained: "It was weird because the crowd didn't quite know who to cheer for throughout the whole game.
"The Corinthians fans were outraged at their own player because they'd taken it off this legend, Jamie Byatt, to score."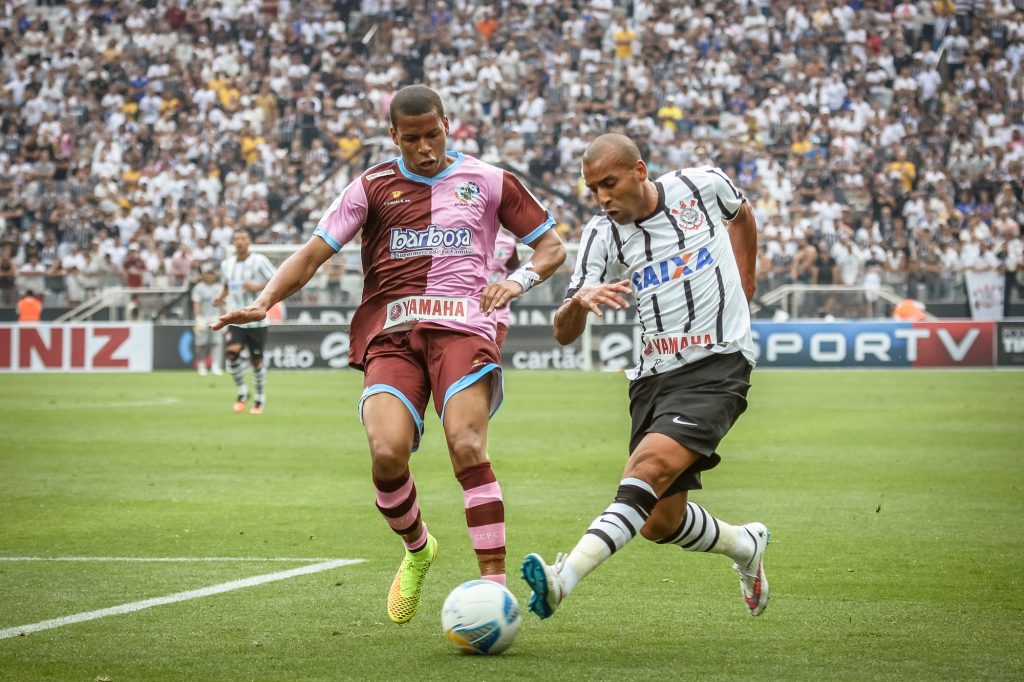 The Itaquera clash is just one of many fond memories from the tour for the Casuals, including an emotional speech made by current Corinthians president Andres Sanchez prior to the friendly.
Tree said: "We're standing in this stadium which hosted the opening game of the World Cup in 2014 and he's saying 'This stadium is magnificent, we've built it to the best standards we could, but it's still not got the heart and soul your stadium has'.
"That's a really nice thing to say, and he said it with true heart because he was welling up."
Corinthians are not the only club to take inspiration from Corinthian FC, with Real Madrid supposedly adopting white as their home colours after two of their founding members watched a match at The Oval.
The south west Londoners went back to their touring roots when they visited Budapest for the Egri Erbstein tournament in 2018, and Tree does not discount the possibility of returning to Brazil or hosting Corinthians.
He said: "We'll never say never because the ties are there, very much so.
"The current players understand how big it is, but we'd love them to witness it first hand by going back over to Brazil."
The Casuals launched Corinthians' new third shirt with a photoshoot at King George's Arena and a nearby Cambridge Road estate with Byatt among other models.
They will stock the third shirt in their club shop for UK-based supporters.