The return of crowds to Twickenham has been compared to Christmas as fans and businesses laud England's first matches at capacity post lockdown.
Over 81,000 supporters were in attendance for all three of England's Autumn Nations Series fixtures against Samoa, Australia and South Africa.
The town was rocking again with pubs packed for the first time since the onset of the pandemic.
Many have mourned the loss of match days at Rugby HQ over the last 18 months, none more so than regular attendee Jack James, 21.
James said: "The whole day is an experience but the build-up is like Christmas, it's the best bit.
"You have the game and so much else to look forward to.
"I've been going since I was two. My dad used to take me on his shoulders through the ticket barriers, I never used to have a ticket.
"To get back to somewhere you've been going for so long and which holds such a special place in your heart was just incredible."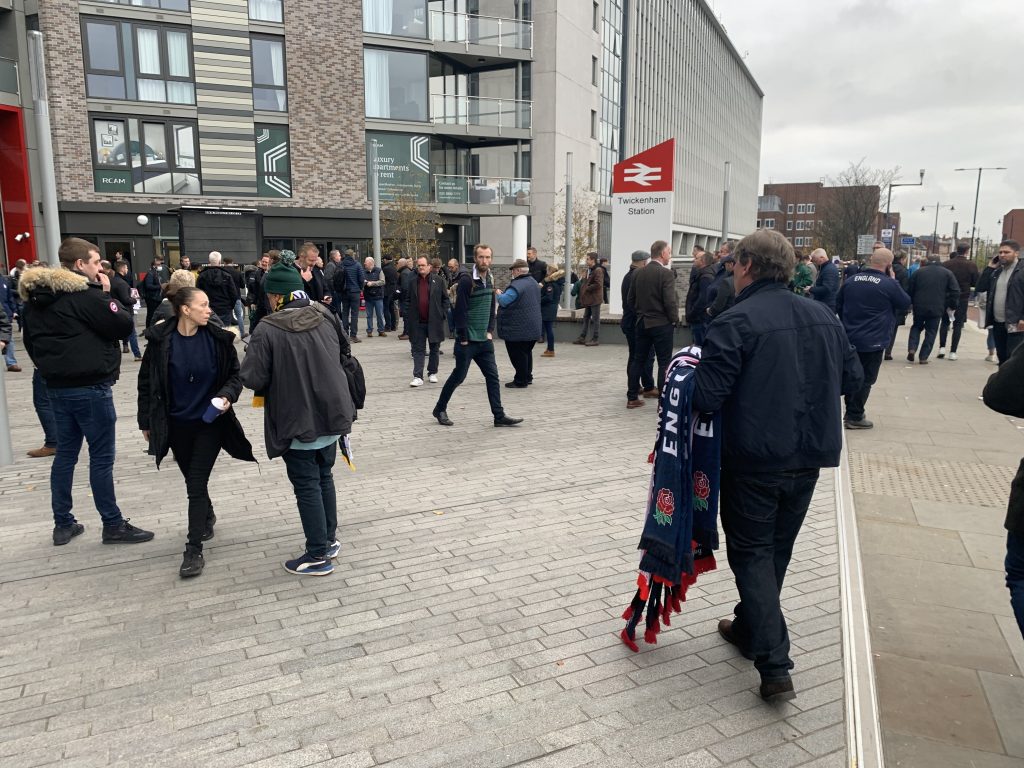 One local business that has been eager to see the return of full crowds at Twickenham is The Cabbage Patch pub, an integral part of the Twickenham experience for many fans.
Landlord of 24 years, Stuart Green, said that both staff and customers relished the return of a typical England match day.
Green said: "The Australia game felt like we were back rocking and rolling where we used to be.
"It felt amazing, absolutely amazing.
"The staff have loved it too. Although I think we were generally a bit rusty and we had to remember those quirks of how to be most productive on a matchday.
"We were doing 100 pints of Guinness every three minutes at our peak.
"It's as busy as ever on game day. But the caveat is that my Monday to Friday lunch and business trade hasn't returned at all.
"Wednesdays have almost become busier than Fridays because people are only in three days a week.
"There was a bit of fear before the Samoa game about whether people would want to come to the pub, if it was as busy as they remember, but they have piled in."
Green is taking nothing for granted, however.
He said: "The thought of further restrictions and reduced capacities fills me with dread."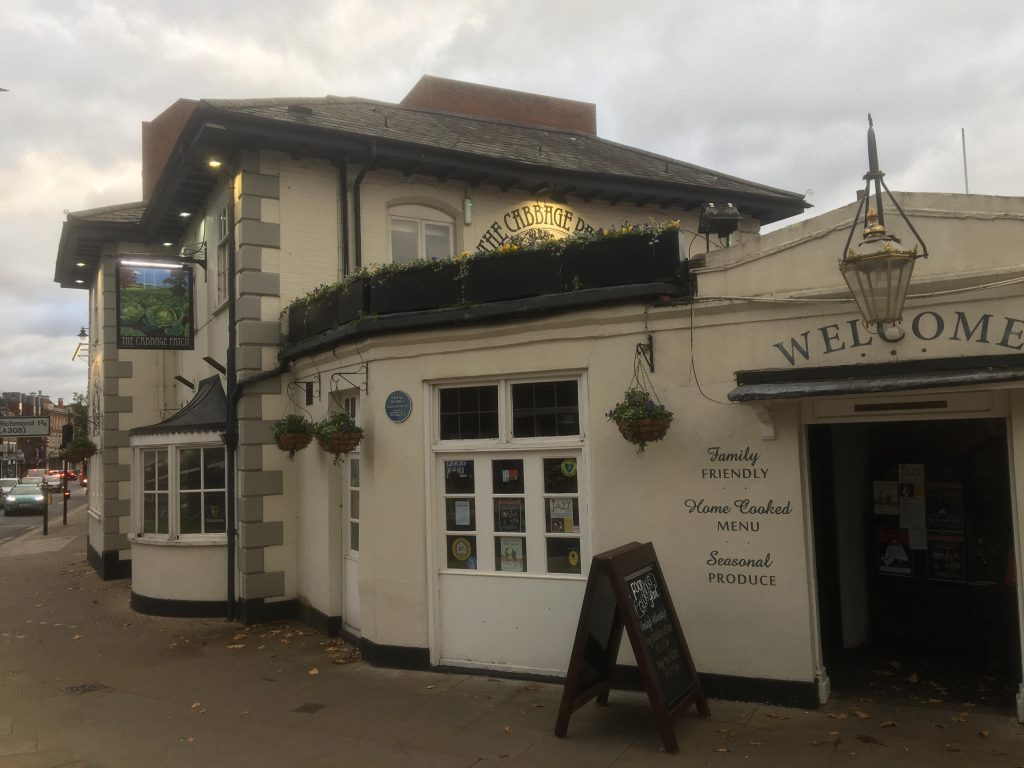 Coping with the return of pre-pandemic numbers is an issue that has faced all parties involved in the area, none more so than at the stadium itself.
Twickenham Stadium venue director Mark Lynch said that a number of measures were introduced to keep fans safe this autumn.
Dedicated stewards were on hand to check Covid Passes and there were more checks prior to entry than normal for both fans and staff.
There was even a delivery training module for event personnel to ensure they were best prepared for the return of fans.
Lynch said: "The crowd seemed to enjoy being back at a live event and were in fine voice cheering on the England team."
In true rugby spirit, Green and Lynch both spoke of their obligation to look after fans.
Precautions remain in place at The Cabbage Patch to keep people safe, with sanitiser stations at every corner and signs to a wealth of outdoor space for those wanting to avoid crowds indoors.
In light of COP26 there is a growing examination of the role of sport in tackling the climate crisis, and Lynch speaks proudly of Twickenham's eco-friendly practices.
Lynch said: "At Twickenham Stadium, we appreciate that we have an inherent responsibility to put in place tangible plans that drive the industry forward and ensure we operate every day in the most responsible and sustainable manner."
Measures include a 'zero waste to landfill policy' and the donation of surplus food from match days to local charities in a bid to reduce waste.
As a result of these efforts, Twickenham has received the BS20121 Event Sustainability Accreditation for the third consecutive year and the stadium's East Stand operational energy performance earned an 'Excellent' rating.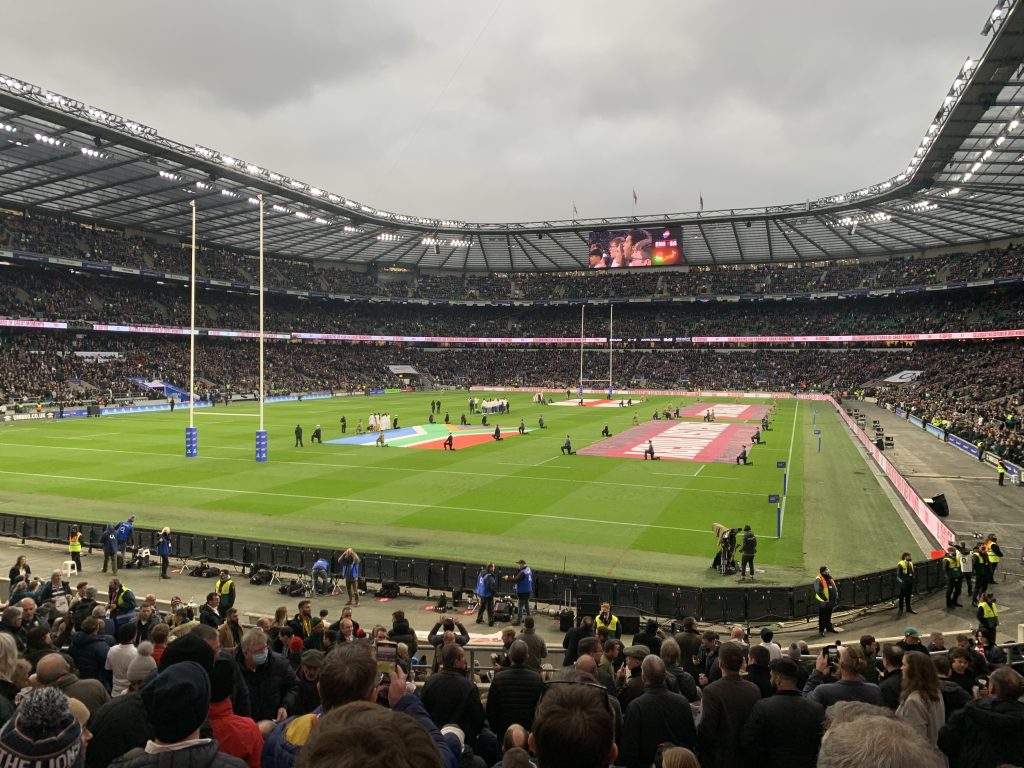 Judging by the sheer number of fans returning to Rugby HQ and the euphoria experienced by many, such as James, then Twickenham, both the stadium and the town, can reflect happily on this series of matches.
Even England head coach Eddie Jones celebrated the impact the Twickenham faithful had on his team.
He said: "The atmosphere in the stadium for each game was electric.
"It inspired the team, pushed them on and it just isn't the same without fans in the stadium."
For all parties it has been a special few weeks, with three England victories the icing on the cake to an experience that was so sorely missed.