After a year spent balancing real life motorsport with its virtual cousin in esports, British racing driver James Baldwin has set his sights on an ambitious return in 2021.
Baldwin, 22, was crowned World's Fastest Gamer in 2019 and earned the chance to drive in the 2020 British GT Championship, where he finished fourth with Jenson Button's team: Jenson Team Rocket RJN.
The young driver was quick to impress in the GT3 before returning to Formula One Esports with Woking-based McLaren Shadow and rounding off the season with consecutive points finishes.
Baldwin said: "My first steps into the real world of motorsport surpassed my expectations to be brutally honest.
"It was a big step up. The World's Fastest Gamer was obviously a life-changing programme but there wasn't too much of a stepping-stone ladder. It was very much: one minute I won the competition, the next minute I was in a GT3 car.
"In that sense it was quite tough mentally to deal with it. But on the whole I think I'm quite fortunate to have that karting background, that sense of speed, so I'm not coming in from nothing.
"I think one of my core strengths is adaptation, so the whole situation of jumping into something new and getting onto the pace pretty quickly was something that suited me. The GT3 is an absolute monster.
"I learnt a huge amount. I keep all my notes in my phone and just what I gathered and learned throughout the year about driving a proper race car – I learned so much.
"Being with Jenson's team – it was a great privilege driving for one of my F1 heroes when I was younger and doing well, winning races and poles and podiums, competing for the championship."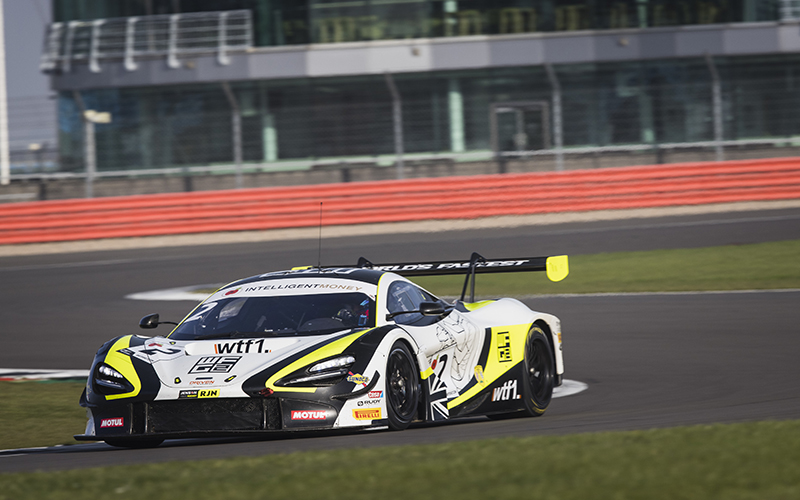 With the GT season over, Baldwin returned to his seat in the sim rig and the virtual world of racing, signing with McLaren Shadow.
His transition back into esports would prove challenging, but Baldwin was determined to learn from an uncertain and turbulent year.
He added: "McLaren Shadow gave me a great opportunity to compete in F1 esports.
"That tag of World's Faster Gamer does carry some weight behind it. If you're not first, then you're not doing a good enough job in a lot of people's eyes.
"When you've got the best players in the world competing against each other, putting hundreds of hours into the game, you get exposed if you're not doing that 100%.
"I probably underestimated the challenge of balancing both the virtual and the real world at the same time.
"Going from the real car where you have so much adrenaline and buzz from the g-force and the bumps. That to me was the best experience of my entire life, the feeling of driving a car that fast.
"This year I've learnt how to deal with the tough times, when your results aren't going your way, you can't seem to do anything right on the track.
"I think over the course of a championship situation that's good, because you can deal with the lows as well as the highs and learn how to compete at the top level of real motorsport."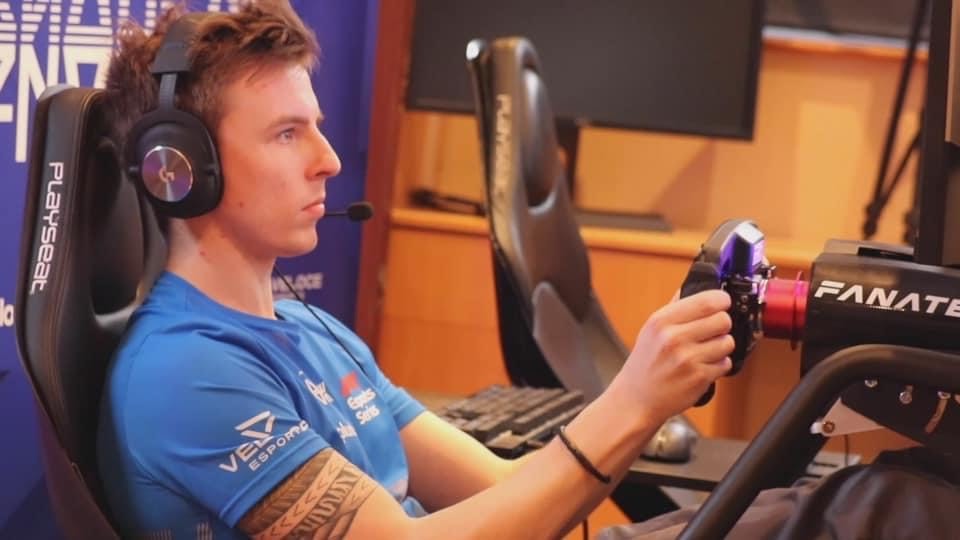 Despite the drivers and the industry having to adapt to the pandemic, Baldwin is optimistic about the course that 2020 has set for racing in esports.
He said: "It's fast-tracked the whole industry and community, tenfold.
"With the first lockdown everyone wanted to get a sim rig and have a go; celebrities, sports stars, racing drivers.
"It's still got a long way to go. We've got to find a way to make it a bit more entertaining and watchable. But ultimately from where it was where I first got into it three years ago, I couldn't have imagined it grow that fast.
"My main goal in 2021 is to rebuild my sim status and assert myself as one of the best sim racers in the world again.
"I don't want to give up on the dream of the real stuff. My overall end goal is to be, at one point, one of the best sim drivers in the world as well as being one of the best real racing drivers in the world."