Twickenham has been kind to Anthony Watson in an England shirt, and the speedster is keen to repeat the feat in Bath colours now it is set to become a second home.
Watson's England debut came against New Zealand at Twickenham in 2014, while he has gone on to play in a World Cup at the historic stadium and back in March helped Eddie Jones's side secure a first Grand Slam since 2003 with a try in the victory over Wales.
But the stadium has been less kind to Watson when he has been wearing a Bath shirt as he lasted just nine minutes of the 2015 Premiership final, with Saracens going on to win 28-16.
However, Bath will have plenty of opportunities to create happier Rugby HQ memories following the announcement that they will play a 'home' game in the capital for the next five years – the first non-London club to move a regular match to Twickenham.
Billed as 'The Clash', Bath will host age-old rivals Leicester Tigers at Twickenham on April 8 and 22-year-old Watson can't wait to get back out on the hallowed turf on domestic duty.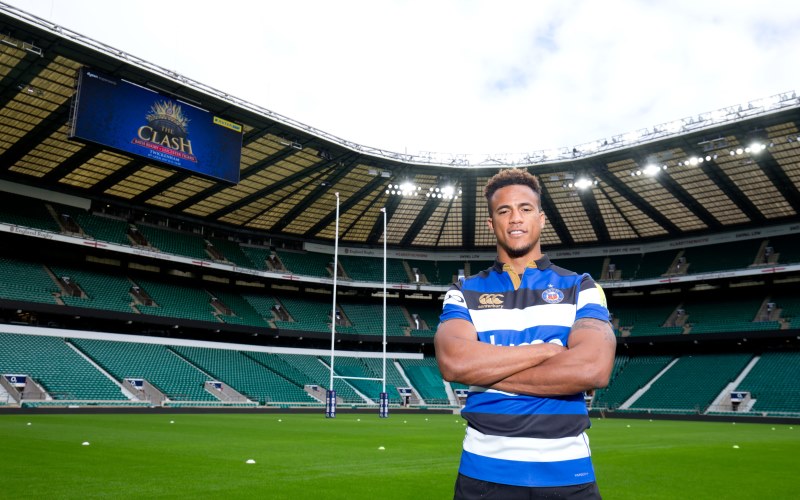 "It's a massive derby game for us, so to be able to take that to Twickenham is something hugely special for the club and for everyone involved, the club itself and the fans who are going to travel to see Bath," he said.
"Everyone wants to play there, and every time you do so is an unbelievable achievement and a very special occasion, something you never forget for the rest of your life.
"My Bath memories at Twickenham are unfortunately not up there as some of the best at the ground. I only played ten minutes and we lost the game which wasn't great, but it's been very special to play there for England.
"Last year's Six Nations was certainly up there, beating Wales and Ireland were huge, and I really enjoyed some of the World Cup warm-up games as well as the chance to play in the first World Cup game.
"It's something I won't forget. The whole atmosphere in the stadium and around the country was huge, and that's something definitely up there in my memories.
"Having one game at Twickenham for the next five years is a huge statement of intent. It's huge, great for the fans to come for a day out, and it's great to be able to spread Bath Rugby to places like Twickenham and put on a show in hopefully 80,000.
"To play a team like Leicester Tigers, steeped in history, at Twickenham, will be amazing."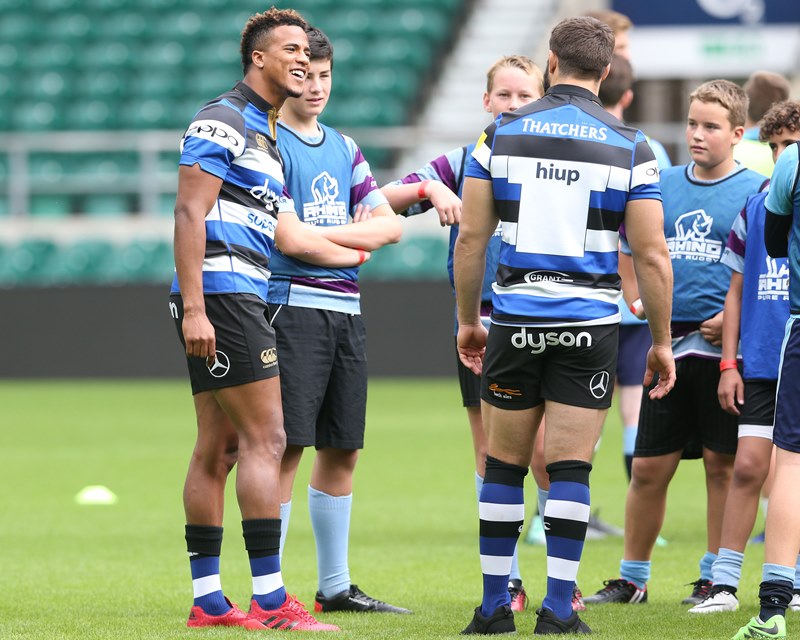 Also helping England to the Grand Slam earlier this year was Watson's Bath teammate Jonathan Joseph, who grabbed a hat-trick against Italy in Rome.
And the centre is delighted he gets another chance to run out at Twickenham each season, having lost just once there in ten England games so far in his career.
"It's sure to be a great day," Joseph said, with that defeat coming against Australia in last year's Rugby World Cup.
"Playing at Twickenham is fantastic, it's an unbelievable place, the home of English rugby. Every player who is English strives to be on that field, so for us to be the first team away from London to put on a home fixture there is fantastic and it shows the ambition of the club and where it wants to be.
"It's massively exciting, for the next five years players, fans and coaches can share that excitement. We want to be playing our rugby here, it's where the final is, so as much as we can rectify that and play games here is good. We want to be fighting at the top and this is where we can end up being.
"It's huge playing there, even just the bus ride in when you see all the fans there, it really gets you going. You come out, warm up and the crowd starts to fill as does the excitement, and when you come out to them cheering there's no better feeling, it's why you get into rugby."
Tickets for The Clash are on sale now, visit www.bathrugby.com to get yours