Laura Robson's big-game mentality will give her a chance of toppling Australian Open champion Angelique Kerber at Wimbledon, according to Judy Murray.
Former Wimbledon girls champion Robson has struggled with a wrist injury in the last two years and needed a wildcard to get into Wimbledon.
She pulled out of qualifying for the Aegon International in Eastbourne last week with a thigh injury but has declared herself fully fit to take on German Grand Slam champion Kerber on Court One in her first round match, scheduled for later this afternoon.
But despite the time on the sidelines, Murray insists Robson has not lost her big-hitting ability that took her into the world's top 30 in 2013, and that a big win at Wimbledon could put the world number 283 back on track.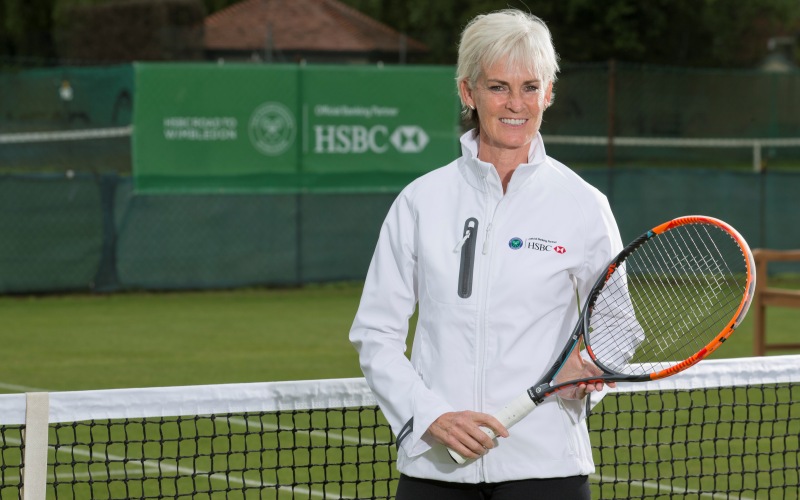 CAUSING A RACKET: Judy Murray believes Laura Robson can shock Angelique Kerber
"It is difficult to know what to expect from Laura," said Murray, who was speaking on behalf of HSBC, the Official Banking Partner of The Championships.
"If you watch her on the practice courts she is striking the ball really well, she has one of the best and heaviest ball strikes in the women's game but she has had two years that have been a real struggle.
"She had the wrist injury, and then since that one or two other little niggly things, so she is going into Wimbledon short of match fitness and match wins.
"But she has always been a big occasion player, she loves playing against the big names and she also has nothing to lose.
"It would be nice to see her doing something here because I think that would give her a lot of confidence, but I think it is quite a big ask."
Robson is one of eight Brits in action on the first day at Wimbledon and Murray feels last year's Davis Cup win has given belief to the lower-ranked players.
World number 706 Marcus Willis bolted through qualifying to shock everyone and make the main draw for the first time and Murray feels the Britain's success is inspiring a generation of new fans.
"The buzz that it created sent a wave of belief across all the players and in perhaps the lower rankings, that anything is possible," she added.
"The Davis Cup has provided huge inspiration, not just for the British players but for fans all across the country too.
"I think it brought in a new wave of fans getting behind the team, it's always much easier to get behind a team than perhaps it is an individual."
Judy Murray is an HSBC ambassador. HSBC is the Official Banking Partner of The Championships and is committed to supporting tennis from the back garden to Centre Court. Follow @HSBC_Sport