With at least 30 bids submitted for Chelsea FC by last Friday's deadline, SWL examines the key bidders involved in the potential takeover.
It's only been three weeks since Roman Abramovich, under heavy sanctions from the UK Government, announced that Chelsea was up for sale for reportedly up to £3bn.
Not all of those who have bid for Chelsea have done so publicly, but those who have declared themselves have shared plans to continue Abramovich's legacy of investment in the 117-year-old club.
SWL examines the front runners, and their proposals, in a packed race.
The Ricketts family and Ken Griffin
The Ricketts family have precedent in their planned acquisition of Chelsea.
In 2009, the family bought the Chicago Cubs baseball team and transformed both a dwindling team, and a ground in desperate need of regeneration, Wrigley Field.
For Chelsea fans lamenting postponed plans for a rebuilt Stamford Bridge, this could be a mouthwatering prospect, but a more complex story lurks beneath the surface of the Ricketts' ownership.
Tom Ricketts, who is heading up the family's bid for the Blues, said himself that the renovation of Wrigley Field "missed the budget by around 100%", and since the Cubs' historic World Series victory in 2016, the team has been stymied by limited success and a large wage bill.
This isn't the only reason why the family's bid has come under fire.
Tom's father Joe Ricketts made a series of racist and Islamophobic comments in leaked emails from 2012 with many fans quick to denounce the family's proposed ownership as being at odds with progress that Chelsea's Foundation has made in supporting BAME and LBGTQ+ communities.
Tom has distanced his father from the family's involvement in the takeover, and the family issued a statement after the slogan #NoToRicketts began trending on Twitter:
In a bid to combat negative publicity, members of the Ricketts family flew to London at the start of the week to meet with fan groups, as well as the MP for Chelsea and Fulham, Greg Hands.
The Ricketts family are joined in their bid by Ken Griffin, who runs Chicago-based hedge fund Citadel, and has a personal estimated net worth of £20bn.
The Blue Football Consortium
Leader of the Blue Football Consortium Nick Candy was one of the first to throw his hat in the ring when Abramovich's sale was announced, and as a longstanding Chelsea fan, has been vocal at the demands necessary to ensure the club's long term legacy of success.
But Candy, despite his estimated net worth of £2bn, does not have the deep pockets necessary to bid alone.
The property developer has found partners in Korean companies C&P Sports and Hana Financial Group, investors from Silicon Valley, and Chelsea legend Gianluca Vialli.
After their initial bid of over £2bn was submitted, another unnamed Korean institution joined the consortium, which allowed them to up the bid retrospectively.
On 23 March, American hedge fund Elliott Management also joined the consortium with a further cash injection, however, as the company already owns AC Milan, the sum is below the threshold that would result in a dual ownership conflict of interest.
That the Blue Football Consortium has significant roots in Asia could be in its favour, as the Premier League seeks to expand the global reach of its competition.
Candy has pledged that the consortium's leadership will allow for increased fan involvement, announcing that he has held initial discussions tech platform PrimaryBid, opening the door to a community enfranchisement model which would allow fans and employees to purchase a stake in the club.
Boehly/Wyss Consortium
When news broke of Abramovich's departure from the club, the 86-year-old Swiss billionaire Hansjörg Wyss was seen as the likely candidate to acquire the club, as he moved quickly to create a partnership with Todd Boehly.
Boehly is the co-founder and CEO of Eldridge Industries, an investment holding company with a diverse portfolio including technology, real estate, media and entertainment, and insurance companies.
The company has a key stake in baseball team the LA Dodgers, and interestingly, in December 2021, Boehly led a group in negotiations to own a controlling stake in US soccer team Washington Spirit.
Since their partnership was established, Wyss and Boehly have added a number of additional partners to their bid, including Lord Daniel Finkelstein, a Conservative peer and columnist, and Barbara Charone, a music PR executive, who would take up non-executive directorships on the board.
Boehly and Wyss are also collaborating with Jonathan Goldstein, CEO of investment firm Cain International.
However, his is the name that might give Chelsea fans pause, due to a lifetime personal affiliation with Tottenham Hotspur.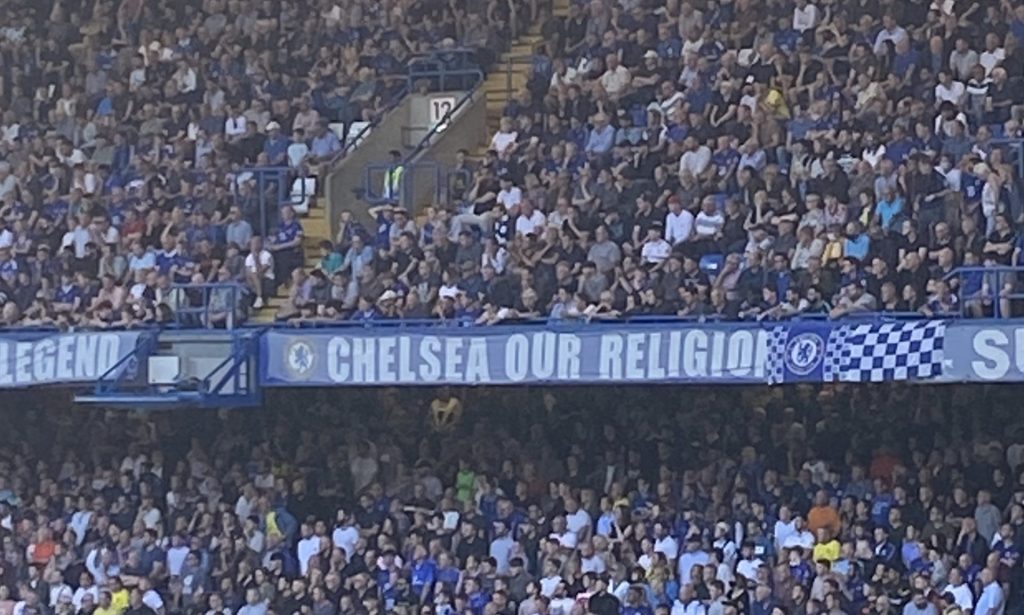 Centricus Consortium
A late-stage bid for the club came from a quartet of Chelsea fans, led by two figureheads at Centricus Asset Management, CEO Garth Ritchie and co-founder Nizar Al-Bassam.
They are joined by Jonathan Lourie of Cheyne Capital and Bob Finch of Talis Capital.
Centricus controls approximately $38bn's worth of assets, and the group has the highest reported bid, allegedly offering over £3bn.
The group aims to retain Chelsea's existing management, no doubt including director Marina Granovskaia, who has played at instrumental role in shaping Chelsea's success through lucrative transfers since her ascension to the position in 2014.
Lourie already has a roundabout tie to the club beyond fandom as his ex-wife, Frida, recently married Jamie Redknapp, cousin of Chelsea legend Frank Lampard.
Sir Martin Broughton and Lord Sebastian Coe
Former British Airways chairman Sir Martin Broughton's partnership with Lord Sebastian Coe, who spearheaded the London 2012 Olympic bid, is likely to appeal to the British government and boost their hopes of taking over the club.
Broughton previously served as the chairman of Liverpool in 2010 and helped the club secure the right to sell at a lower price than that demanded by their owners at the time, Tom Hicks and George Gillett.
The club was duly sold to New England Sports Ventures, and has gone on to achieve success amidst sustainable funding.
Broughton and Coe are the public faces of the consortium, with a number of their financial partners keeping their involvement under wraps.
One backer who has spoken out to support their bid is Vivek Ranadive, an Indian-born tech mogul and owner of NBA team the Sacramento Kings.
However, Joshua Harris and David Blitzer, who are also financing the group, may give the bid increased scrutiny, as the pair both hold stakes in Crystal Palace. 
Harris and Blitzer would have to divest their stakes in order to pass the Premier League's owners' test, which could in turn delay the sale.
With the two clubs due to meet in the semi-final of the FA Cup on 16 April, could it be that Harris and Blitzer have already changed their affinities?
The rest
One bidder that cast a spell over a section of fans online is the Saudi Media Group, led by CEO and Chelsea fan Mohamed Al Khereiji.
Chelsea fans have been demanding 'Saudis in' under any tweet which mentions the takeover sale, adamant that Saudi investment in their club would have no correlation to Newcastle's controversial ownership.
Unlike the Saudi Arabian Public Investment Fund who took over Newcastle, the Saudi Media Group has no direct links to government, however closer scrutiny could be given to the group's parent company, Engineer Holding Group (EHG).
MBC, a Saudi Arabian media giant owned by the Saudi government, has a minority equity stake in another EHG company, Al Arabiya.
Al Khereiji is also chairman of the board of directors of MBC Media Solutions, a joint venture between MBC and EGH.
Further bids are said to have come from NBA chairman Larry Tanenbam, New York Jets owner and former Ambassador to the UK under Donald Trump, Woody Johnson, and Amr Zedan, head of the Zedan Group and owner of disgraced Kentucky Derby winner Medina Spirit.
The timeline for decision-making is undefined, as whilst an initial shortlist of the two or three frontrunners was due for 22 March, the merchant bank is yet to share their selections.
Fans of the club will wait with baited breath to find out whose less-than-familiar names may yet be written into Chelsea's history books.