Reigning European champion Rajiv Ouseph is ready to go one step further and claim a world title after winning his first round match at the TOTAL BWF World Championships.
Ouseph, seeded 16th at the tournament in Glasgow's Emirates Arena, made light work of downing the Czech Republic's Adam Mendrek 21-15 21-13.
The three-time Commonwealth medallist looked dominant as he took an early lead and, though Mendrek drew level at 12-12 in the first set, Ouseph upped the intensity to pull away once more.
Now, after winning European gold in Denmark four months ago, the 30-year-old is pleased with this start to his World Championships campaign.
"I'm quite happy, it's nice to get a good comfortable win at the start of the tournament and avoid any casualties or slip ups – it's good for me to get a solid win under my belt," said the No.20.
"I felt in control, but I maybe started off a bit too slowly and gave him a chance after 11 in the first set.
"Then after that I upped my pace and got more comfortable as the match went on, so I'm happy with that and hopefully I'll take this good form into Wednesday.
"It's always nervous starting a World Championships, especially a home championships, but once I got on court the nerves went and I just tried to enjoy the occasion.
"There's a bit of extra pressure with being reigning European champion, but there's also pressure that I put on myself so I try and use it as a positive if I can."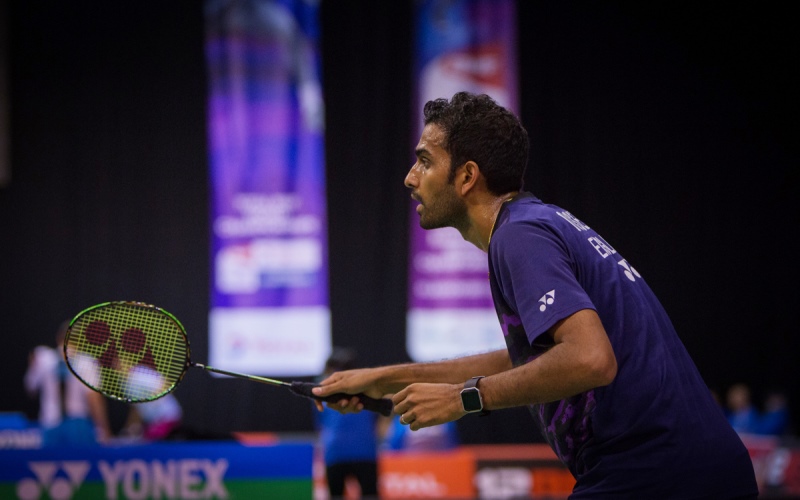 More than 40 nations have descended on Glasgow's Emirates Arena for the event, the third time the World Championships have visited the city since 1997.
Today's victory means Ouseph will face 22-year-old Indian Sameer Verma in the second round on Wednesday, yet he insists he will not underestimate his young challenger.
"Wednesday is going to be a tough game, he's quite new and up and coming," he added.
"I think he's got to a couple of tournament finals, so he might be a tricky opponent but I'll just try and do my best.
"A few of my teammates are playing tomorrow so I'll come in and watch them as well as trying to chill out a bit myself."
The TOTAL BWF World Championships 2017 is being staged at Glasgow's Emirates Arena from 21-27 August. It is being delivered by BADMINTONscotland in partnership with Glasgow Life and Glasgow City Council and with funding support from EventScotland and The National Lottery through UK Sport. Tickets available at www.glasgow2017.com/tickets