England World Cup winner Neil Back is convinced the uncertainty surrounding boss Stuart Lancaster's starting XV will come back to haunt him this autumn.
The Red Rose get their Rugby World Cup campaign underway at Twickenham next month against Fiji, after their final warm-up clashes in France and then at home to Ireland.
But first Stuart Lancaster must cut his squad to a final 31 players, and despite England's 19-14 weekend victory over France, Back believes the chopping-and-changing seen throughout the Six Nations has to stop.
The 46-year-old, who formed England's famous back-row unit for 2003's triumph alongside Richard Hill and Lawrence Dallaglio, insists that some consistency is needed in the coming month if England are to lift the Webb Ellis Cup on October 31.
"The only real concern for me ahead of the Rugby World Cup is that we haven't got a settled team," said Back, who was helping to promote SSE's joint sponsorship of ITV's coverage of Rugby World Cup 2015.
"If you'd asked a panel of sports journalists or rugby fans our starting XV when we won it 12 years ago, you probably would have only had 16 or 17 names mentioned.
"But now in this current team you're talking about 25 or 26 players, and as a result we haven't got consistency of relationships with one another.
"There is a debate over who is best in each position, and who has the best on-field relationships all over the pitch. But after two months the coaches will truly know the players, and it's their job to pick the best combination.
"If you use the analogy of learning to drive a car; England at the moment have had a number of lessons, booked their test, and they could turn up and pass or fail.
"But in 2003 it felt like England had been driving for a number of years and you knew we could do it autonomously without really thinking about it.
"So that experience and understanding of one another's play gave us the edge."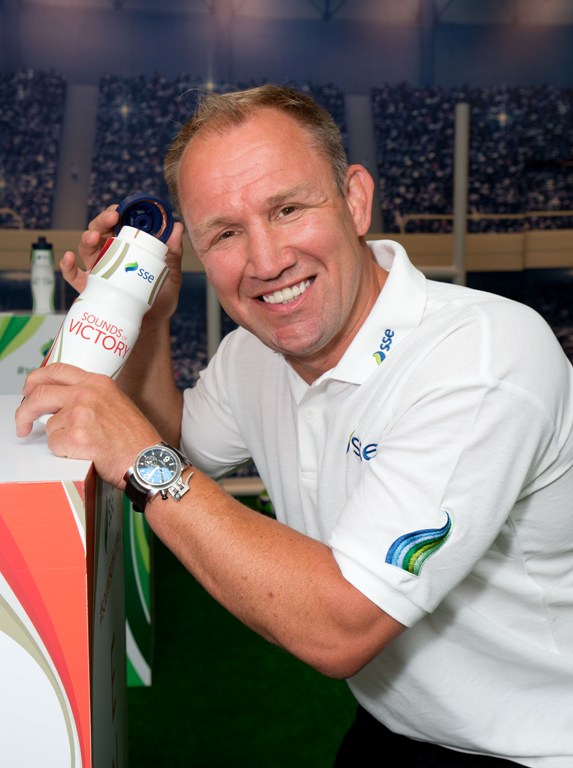 READY TO ROAR: Neil Back with the revolutionary SSE Sounds of Victory bottle
England skipper Chris Robshaw, one of few fixed points in the ever-changing landscape of Lancaster's side in recent years, was rested from the side that beat France at Twickenham on Saturday.
Tom Wood led the Red Rose as Anthony Watson's double plus a Jonny May try handed England a hard-earned win, but despite a good showing from the Northampton Saints flanker, with so many leaders in the side Back does not reckon the 28-year-old is captain-elect just yet.
He said: "Tom Wood is a warrior, who's had a great season with Northampton and he's taken his form onto the international stage with England.
"But Chris Robshaw is England captain. And if he gets injured or his form dictates he should not be in the team, then there is more than just one player who can take that role on.
"In the modern-day rugby team, the captain is more of a media figure. There are so many leadership roles within a team, and if you look back 12 years to the 2003 side there was more than half a dozen players that had captained England.
"Johnno was our captain that day and we respected him, but there were plenty of leaders on that park and hopefully that will be the same for this side."
Back was speaking at the 'SSE Sounds Of Victory' pop-up shop in London, where he helped to unveil the world's first ever sports bottle that harnesses the hair-raising power of crowd noise.
The bottles use unique new technology to lock in crowd noise from some of the most famous moments in rugby history, ready to be released to stir the emotions of fans who pop the lid.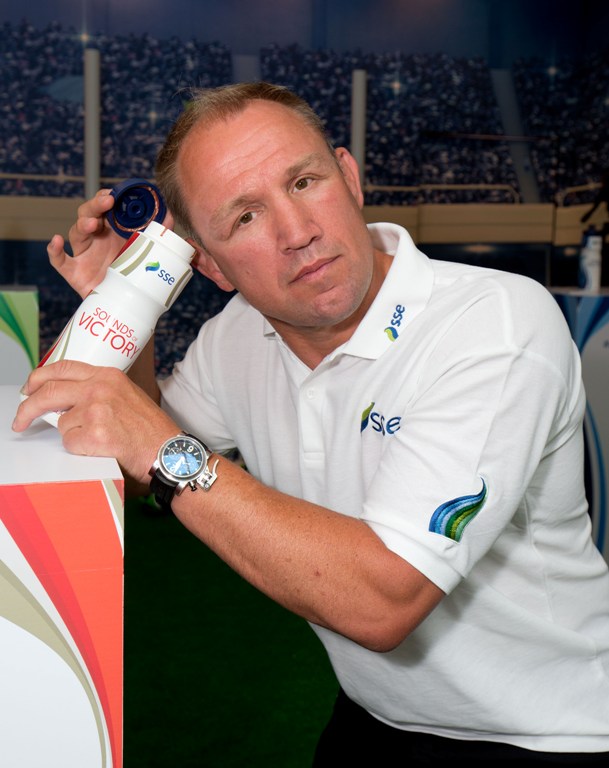 HEARING YOU LOUD AND CLEAR: The sports bottle releases crowd noise
"Every rugby fan will have experienced a moment they wish they could relive," Back added. "When the atmosphere is so incredible you wish you could bottle it there and then.
"SSE has made that possible, giving us the chance to reminisce alongside fans in London.
"People have also been recording their own sounds of victory, which I hope we hear more of in stands around the country over the next few weeks."
SSE is proud joint sponsor of ITV's coverage of Rugby World Cup 2015. Visit ssereward.com #soundsofvictory